FIND AN OBITUARY
Service information is posted on our website only with approval from the family.
If you are seeking information not listed below, please contact us.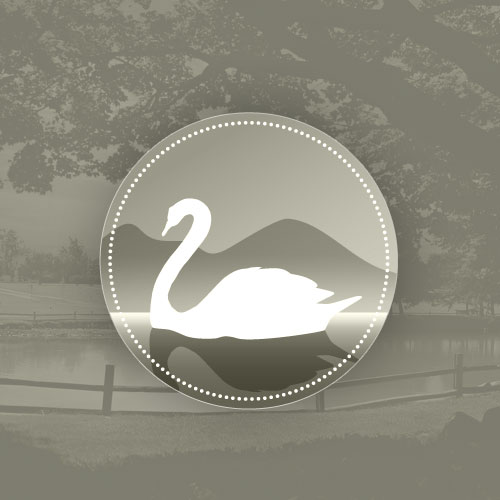 Reverend Joe Andrew Harding
07/08/1929 — 11/19/2007
From Corvallis, OR, US | Born in Kennett, Missouri
Reverend Joe Andrew Harding
The Reverend Doctor Joe Andrew Harding, 78, experienced his "celestial graduation" on Nov. 19, 2007, at Mennonite Village in Albany, Oregon, after a six-year battle with Alzheimer's disease.
"Joe Andy" was born in Kennett, Missouri on July 8, 1929, the eldest of two sons born to Andrew Farris Harding of Hickman, Kentucky and Elsie Jeanette Harper of Roanoke, Virginia. He grew up working in his father's grocery store, where he greatly admired the pictures of the Northwest on the Washington State apple boxes. In his youth, he spent several summers visiting an aunt and uncle in Idaho and these experiences fueled his desire to live in the Northwest.
As a young man, he attended the Methodist church as well as old Southern style revival meetings and he felt called to be a preacher at an early age. In his senior year of high school, he was selected to be a member of the All-SE Missouri Football Team – right tackle, and he won the Jurisdictional Methodist Youth Public Speaking Contest, which earned him a full scholarship to any Methodist college. He also joined his senior class on a train trip to Washington D.C. to meet and shake hands with President Harry S. Truman.
In the fall of 1947, Joe enrolled in Westminster College in Fulton, Missouri. While still an 18 year old freshman, he was recruited to be a pastor of a small church in Bowling Green, Missouri, where he served for almost two years. For his junior and senior years of college, he attended Emory University in Atlanta, Georgia. At Emory, he was elected president of Delta Tau Delta, selected for membership in Phi Beta Kappa, was elected Student Body President of the Chandler School of Theology and served as student pastor at the Lutheran Church of the Redeemer. After his undergraduate work, he went on to earn a Master's Degree, Cum Laude, at Boston University School of Theology, where one of his classmates was Martin Luther King, Jr. Throughout his college and university years, Joe attended churches of many denominations – Methodist, Lutheran, Baptist, etc. – which were very influential in shaping his inclusive view of Christianity.
In 1954, Joe married Lucy Miller Walkup and moved to Salem, Oregon, to organize a new church – Trinity United Methodist Church in Four Corners. While living in Salem, he had four children and the church grew to become one of the largest in the Oregon-Idaho Conference. In 1962, he was appointed pastor of the First United Methodist Church in Yakima, Washington, which also grew under his leadership. From 1965 to 1969, he was appointed Seattle District Superintendent for the Methodist church, where he helped in the establishment of several ethnic congregations and helped launch FOCUS Fellowship Of Christian Urban Service to assist people in need.
In 1969 he was appointed senior pastor of Central United Protestant Church, in Richland, Washington, where he continued to serve until 1985. During that period, the church added the McVicker Education Wing and a new fellowship hall, and worship attendance grew from an average of 500 to approximately 1200 per week, with a total membership of over 2000 people. The remarkable growth of Central Church received nation-wide attention and was featured in numerous articles and several films. During that period, Joe also earned his Doctor of Ministry degree through a distance learning program from the San Francisco Theological Seminary and wrote a dissertation on Dr. Thomas Gordon's Parent Effectiveness Training as a resource for ministry. In 1982 he wrote his first book: Have I told you lately…? Preaching to Help People and Churches Grow.
During his 17 years at Central Church, Joe continued to develop his dynamic style of preaching without notes. He combined the knowledge of a cultural historian and the craft of a skilled story teller with an insightful, enthusiastic, optimistic, inclusive vision of Christianity. His inspirational style brought vitality to the church, resulting in tremendous growth, not only in membership but in community outreach and missions. He developed an innovative radio and television ministry, reaching 50,000 persons daily with brief messages of Christian affirmation and hope. His radio spots were selected for use on the Armed Forces Network and for broadcast on 1200 radio stations in the United States, Canada, New Zealand and Australia. He also became involved in mission projects to Fiji, Korea and Kenya. The Kenya connection was particularly dear to his heart. He helped start Kenya Methodist University and build a multipurpose church, school, and community center among the Maasi people, who made him an honorary elder. As part of that ceremony, the Maasi elders gave Joe the name "Mwenda", which means "lover of people."
While recovering from a stroke in 1985, Joe received the vision for "VISION 2000," an inspirational program for revitalizing the Methodist Church, and from 1986 to 1996, he served as Director of Evangelism and Church Growth with the General Board of Discipleship of the United Methodist Church in Nashville, TN. There he wrote Growth Plus: The Vision, and co-authored Vision 2000: Planning for Ministry in the Next Century. He was also named Distinguished Evangelist by the Foundation for Evangelism.
In 1996, he retired from the Board, but he continued working as a "Vision Consultant." He traveled extensively, communicating hope and new possibilities at numerous annual conferences, preaching missions, seminars and workshops. During his career, he spoke in 46 states and 10 countries. In 2004, Boston University School of Theology honored him with the Distinguished Alumni award.
Eleven years ago, Joe married Carol Jensen and moved to Corvallis, Oregon. During their years together, he and Carol enjoyed experiencing the cultures of over 30 countries in the Caribbean, Middle East, Europe, Africa, Asia and South America, as well as Australia and New Zealand. Many of their travels were mission trips to bring hope and supplies to discouraged people. Joe traveled so much during his lifetime that he accrued well over 2 million frequent flyer miles!
For Joe, life was an exciting adventure, grounded in total commitment to Jesus Christ and the presence of the Holy Spirit. He used humorous stories to share that message and he helped thousands of people grow in their faith. He is now experiencing the "new possibilities" that he spoke of so often!
Joe was a member of The Foundation for Evangelism, National Association of United Methodist Evangelists, Phi Beta Kappa and First United Methodist Church in Corvallis. In lieu of flowers, memorial contributions may be made to Central United Protestant Church in Richland, WA, or to Kenya Methodist University Development Association, in care of Central United Protestant Church.
Joe is survived by his wife, Carol Jensen, of Corvallis, Oregon. In Washington State, survivors include his former wife, Lucy Harding; his three sons, Joel, John and Philip Harding; grandchildren, Aaron, Jenny, Jake and Sarah Harding; and great granddaughter, Aundrea Harding. In Missouri, his relatives include his brother and sister-in-law, Jim & Carolyn Harding, his nice, Susan Sells and her family, his nephew, John D. Harding and his family, and his cousin, Betty Jane Robison. He was preceded in death by his parents, his daughter, Sarah Harding, and his grandson, Andy Harding.
Joe's life will be celebrated at two memorial services. One will be held at the church where he was the founding pastor, Trinity United Methodist Church in Salem, Oregon, and the other will be held at Central United Protestant Church in Richland, Washington, where he was the senior pastor for 17 years. These services will likely be held in January or February. Please contact those churches to learn more details.
I "grew up" in the Harding home in Salem, spending much of my teen years babysitting the Harding children. I learned many of life's important lessons both from Pastor Harding and Lucy. My sincere condolences to the entire family.
My condolences to your family, may you find peace in knowing he is with God.
To Carol and all of the Hardings: Kitten and my prayers reach out to you. Joe's spirit and enthusiam for the Gospel has led many to Christ. I know he has been welcomed home! Your partners in ministry – Paul and Kitten Ervin
As difficult as it is to accept he is gone from his earthly time, I am convinced that Heaven is now truly blessed by his presence. And I know that my mother Tappe and father Bill are thrilled he is "home" !
Our thoughts and prayers go out to the Harding boys. Your Dad was special to our family.He taught me a great deal about humility, compassion,and laughter. He was there to greet me at my doorstep one dark and cold November night bringing the sad news that my sister had died that night in a car accident.Somehow there was comfort in that. I think what I am trying to say is that I experienced Jesus' Love thru your dad. It was real and authentic. It has a flavor of joy and laughter.
Joe was a great preacher, colleague in ministry and friend in Greater Yakima and in Richland. He freely shared his sermon insights and sharpened the preaching skills of ten Richland preachers every Wednesday for one whole year. I took his book on preaching to Homiletics Workshops for Navy Chaplains around the world and used his insights in my classroom at Regent College, Vancouver, BC. I invited Joe to be the Synod of Alska-Northwest Preacher of the Year, Presbyterian Church USA in 1983 where he challenged all with his inspiring sermons. I am grateful for his friendship over 20 years.