FIND AN OBITUARY
Service information is posted on our website only with approval from the family.
If you are seeking information not listed below, please contact us.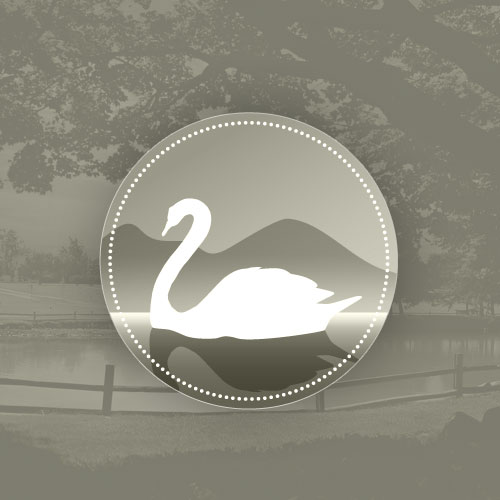 Vernon Leroy Campbell
08/15/1926 — 12/01/2007
From Kennewick, WA, US | Born in Bismarck, North Dakota
Vernon Leroy Campbell
Vernon Bud Campbell, 81, of Kennewick, WA, passed away peacefully on Sat., Dec. 1, 2007.
He was born on August 15, 1926 in Bismarck, ND to Wallace and Francis Campbell. His family moved to Burbank, WA in 1940. Bud went to school in Burbank and later he worked in Pasco for Bur-Bee Co. and Royal Cab.
Bud married June B. Sadler on September 12, 1949 in Richland, WA where they raised their family of three sons and four daughters.
In 1950, Bud went to work at Hanford for GE as a Fireman; then in 1961 he transferred to Battelle Northwest Labs, 327 Building 300 Area. He retired in 1992 from Westinghouse Hanford.
Dad enjoyed camping, fishing, golf, coaching baseball and watching his grandchildren at sports events. Dad was a master woodworker and most importantly he made each of his children many items to be cherished for generations. In retirement his best times were the winters he spent with Lois in sunny warm Mesa, Arizona.
He is preceded in death by his parents and his first wife June who passed away in 1976.
In 1978 Bud married Lois McGinity in Pasco, WA. Lois died this past October. He is also preceded in death by his brothers Wally, and Cleon and brothers-in-law Orv Turner and John Sadler.
Bud is survived by his seven children, sons John Natalie Benton City WA, Ron Patti Vancouver, WA, Don Maryann Kennewick, WA daughters, Cindy McKinney Mark Edmonds, WA, Deanna Shileika, Everett, WA Shannon Strankman Fritz Richland, WA and Cherri Harrington Tom West Richland eighteen grandchildren ,eighteen great-grandchildren and many nieces and nephews.
He is survived by his sister Patricia Turner of Richland WA brother Harold Campbell of Lynnwood, WA, sisters-in-law Marion Campbell, Bremerton, WA and Dolly Campbell, Pasco WA and Janet Sadler, Kennewick WA, brothers-in-law Jerry Sadler and Jay Sadler, Fairbanks, AK.
He is survived by special sister-in-law Carol Sue Grimes and his step-children Linda Hastings, Bob McGinity and Cindy Gallegos.
Dad is missed by many and always will be remember for his love of his family, hard work, joking manner and many stories. Over 100 family and friends celebrated Dad's life with him on his 80th birthday, something he talked about fondly over the last year.
The family wishes to thank all of the many people who provided care and love to Dad in the past weeks.
At his request there will be no funeral service.
Don,
You made the time to spend with your Dad and I'm sure you both loved every precious minute, not to mention the split second he took to pull the fire alarm because it said pull here….
While growing up in the south end of Richland I have some very fond memories. I can remember feeling the love an happiness when you walked through the front door of that big white A house!!! Mr. Campbell was always very kind to me and he always made me laughhe really was very funny Thats what I remember the most about him. His kindness an humor. You all are very fortunate to have had such a man a part of your lives for so long.
To the entire Campbell Clan,
You all are in my thoughts an prayers through this most difficult time.
With Fond Memories,
Kady Cates Chadwick
*To my Brothers and Sisters*
In each of you, I see our Father…
I will forever be thankful I am your sister.
You all gave Daddy what he wanted most, You-Time.
I love you with all my heart.
Deanna
I will miss you Bud. We didn't know each other for very long but the time that we did have will always be a fond memory,
To all the Campbell family, please know my heart goes out to each and everyone of you.
Your father was a kind and gentle man and will be missed by all who knew him!
Love to all,
Dona Harrington
To all the Family,
Your Dad was a very gracious, friendly person. He had a special humor, that made people want to be around him.
I will miss enjoying his company if and when I return to Kennewick.
My prayers to the family.
Donna McKinney
We were lucky enough to attend the 80th birthday extravaganza. The love shown by Vern's family that day was overwhelming. Although I only met him on a few occassions, I felt like I knew him well through the many stories recounted by his daughter Cherri and his grandchildren Rachel and Nicole. He was above all a family man. And the incredible children he raised are a living testament to his character. To the Campbell family – We know this has to be a difficult time for you and there is little we can say or do to comfort you. Just know that you are in our thoughts and prayers and if there is anything we can do for you please don't hesitate to call.
Our heart felt sympathies to the family and friends. Although our visits were not many the time was special.
Sincerley Jerry Peg and the Davies Family.
Cherri and all the Campbells ~
I am so very sorry at the loss of your Dad/Grandfather. Cherri,I remember hanging around your house and your Dad was always so funny…just a real neat man. My heart goes out to you and your family..I pray the Lord holds you in His arms during this time of loss & always. Much love..