FIND AN OBITUARY
Service information is posted on our website only with approval from the family.
If you are seeking information not listed below, please contact us.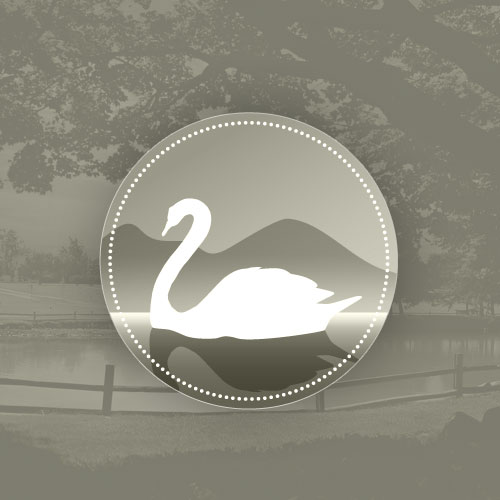 Frances Marie Koehler
12/26/1924 — 03/17/2008
From Spokane, WA, US | Born in St. Louis, Missouri
Frances Marie Koehler
Frances M. Koehler, 83, passed away Monday, March 17, 2008, surrounded by her loving family in Spokane. She was born Dec. 26, 1924, to Elmer and Bessie Barlow in St. Louis, and resided in Tri-Cities, Wash., and Post Falls, for the majority of her life.
She married Allen Koehler on April 4, 1942, in St. Louis. She is survived by eight children: Charles Koehler, Alma Moore Don, Robert Koehler Rosalea, Sandra Hunt Roy, Kenneth Koehler Cathy, Kathleen Meade Eldon, Elizabeth Holloway Robert, and Glenn Koehler Debbie; 38 grandchildren, 70 great-grandchildren and one great-great-grandchild.
She was preceded in death by her husband of 52 years, Allen L. Koehler; two sons, Daniel L. Koehler and Gary W. Koehler; brothers: Joe Barlow, Julius Barlow and Eugene Barlow; sister Louise Chilton; daughter-in-law Margaret Koehler and four grandchildren.
She spent all of her life as a homemaker and enjoyed tending to her family and her canine companion Cuddles. She enjoyed her most recent years with the company of Billy Nigg. Her favorite past-times were dancing, crocheting, baking and listening to music especially her children's music. Her laughter and cheerfulness will be missed by many friends and family.
The family would also like to thank Dr. Larry Gibbon for his comforting care of their mother throughout the years.
The viewing will be held from 5 until 8 p.m. Thursday, March 20, 2008, and from 9 a.m. until 1 p.m. Friday, March 21, 2008, at Einan's Funeral Home, Richland, Wash. The memorial service will be held at 1 p.m. Friday, March 21, 2008, also at Einan's Funeral Home, in Richland.
To the Children of Frances Koehler: Your mother was a wonderful caregiver. She and Al loved my girls like their own. We will always treasure their memories and hold them close to our hearts. Frances is a shining star among all babysitters.
Darlene, Leslie & Christine
Our sympathy and prays are with the family
Mom, I'll never let your memory go. I'll see you in my brothers and sisters and I'll recall your voice singing with me everytime I sing 'Crazy'… My love forever, Liz
We will miss Mom's smiling face and love her always. She was always there for us and always happy to see us on our visits.
My grandma was a very special person. There is no other like her. She loved like no other. She was the greatest person I know. She left many wonderful memories and many children and grandchildren to carry on her memory for years and years to come. She will live through us and every time I see one of the family members I will remember her. She is the good in all of us. I loved her so much and will miss her more than words can say. I love you grandma love your grand-daughter Michelle
My great grandma was a wonderful women and she loved her kids, grandkids and great grandkids very much. My great grandma was a very caring person. The last time I rememeber being with my great grandma is when we were at my grandma`s house last summer and we had a bar BQ. I sat next to her.
I wish she was still here but un-fortunately everyone has to go which is very sad.
The day I heard she was gone I was really sad because I never wanted her to go. I really miss my great grandma. My great grandma was the greatest great grandma I will ever know. I will never forget her because of all her lovingness and caring.
One other thing I also remember is she loved to get hugs from her whole family.
I will think of her everyday of the rest of my life because she was my great grandma. Great grandma always loved to smile and I`ll always remember her smile.
To my great grandma Frances Koeler
Love your great granddaughter Syeara Montgomery
Everytime I here this song it will remind me of you grandma. WHY DID SHE HAVE TO GO SO YOUNG I JUST DON'T KNOW WHY THINGS HAPPEN HALF THE TIME WITHOUT REASON WITH OUT RHYME LOVELY SWEET YOUNG WOMAN DAUGHTER,WIFE, AND MOTHER MAKE'S NO SINCE TO ME I JUST HAVE TO BELIEVE SHE FLEW UP TO HEAVEN ON THE WINGS OF ANGLES BY THE CLOUDS AND STARS AND PASSED WHERE NO ONE SEE'S AND SHE WALKS WITH JESUS AND HER LOVED ONES WAITING AND I KNOW SHE'S SMILLING AND SAYING DON'T WORRY ABOUT ME. LOVE ONES SHE LEFT BEHIND JUST TRING TO SURVIVE AND UNDERSTAND THE WHY AND FEELING SO LOST INSIDE ANGER SHOT STRAIGHT AT GOD, THEN ASKING FOR HIS LOVE EMPTY WITH DISBELIEF JUST HOPEING THAT MAYBE SHE FLEW UP TO HEAVEN ON THE WINGS OF ANGLES BY THE CLOUDS AND STARS AND PASSED WHERE NO ONE SEE'S AND SHE WALK'S WITH JESUS AND HER LOVED ONE'S WAITING AND I KNOW SHE'S SMILLING SAYING "DON'T WORRY ABOUT ME" IT'S HARD TO SAY GOOD BYE HER PICTURE IN MY MIND WILL ALWAYS BE THE TIMES I'LL CHERISH AND I WON'T CRY CAUSE SHE FLEW UP TO HEAVEN ON THE WINGS OF ANGLES BY THE CLOUDS AND STARS AND PASSED WHERE NO ONE SEE'S AND SHE WALK'S WITH JESUS AND HER LOVED ONE'S WAITNG AND I KNOW SHE'S SMILLING SAYING" DON'T WORRY ABOUT ME" "DON'T WORRY ABOUT ME" DON'T WORRY ABOUT ME" lOVE YOU GRANDMA THAT WAS ALAN JACKSONS SONG