FIND AN OBITUARY
Service information is posted on our website only with approval from the family.
If you are seeking information not listed below, please contact us.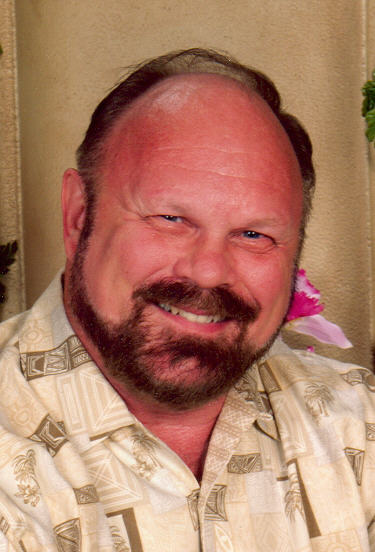 Jerry Edwin Vakoc
04/23/1945 — 03/25/2008
From Kennewick, WA, US | Born in Langley Field, Virginia
Jerry Edwin Vakoc
Jerry Vakoč of Kennewick left this world unexpectedly in the early hours of March 25th at home. He was born in Langley Field, VA to Russell and Leatrice. He was raised and schooled in Medford, OR along with his four younger brothers. Jerry attended St. Mary's High School, class of 1963. He attended U. of Oregon for two years.
Jerry married and moved to the Seattle area and had various jobs. He raised dogs and had a "mini farm" with cow, pony and cats. He was a father to two daughters, Michelle and Erica. He couldn't find any work and worked an extra job in Portland, OR where he lived for many years.
Jerry was looking for a good solid company and landed a nice one in Tri-Cities, WA. He loved the dry, warm climate on three rivers, wine country and orchards except pear trees! The company at that time was Exxon Nuclear Power Corp and they paid for his college major Computer Science and math. He graduated with all the WA State "Cougars" Dec. 20, 1986. Then he started bowling.
Bowling! Enter wife number 3. Third time's a charm, right? Deb was on the same league back in 1974. Jer had an average, yet not consistent 159. Deb tried "always" to one-up him even if it was by one pin. This seemed to encourage him to stay on top even if it was by that one pin.
Jerry loved to travel by ship or by auto; camping, fishing, wine tasting and "sipping"; collecting also. He was most happy if in his hot tub and pool on his raft and BBQ-ing with friends. And he had lots of them! Still does!
Jerry and Deb were "Soul Mates". They were united in holy matrimony in the Catholic Cathedral in San Juan, Puerto Rico. They went on their honeymoon on a cruise of the Caribbean Islands. Deb's son Tommy went with them for his graduation present from Seattle University. Jer picked April 23 for their wedding date. Hmm -- it might be because it's his birthday and he never could forget their anniversary – April 23, 1993.
They came home reluctantly, but it was only the beginning. They raised Beagles, 15" tall. Every litter was seven puppies, an even split of boys and girls. Jerry always kept one "baby girl". Then that ended up two mother-daughter pairs. Mom Debbie now has Maggie May, 10 years; Sunnie the "spoiled rotten", Jerry's fault!; Sissy the kitty, 15 years. Then we took and "adopted" a girl we named Anna Belle, age unknown but is probably Maggie's true sister. Our wonderful "free" dog after $2000 in vet bills! Remember there is no such thing as a "free" dog!
Jerry is survived by his loving wife Debbie at the family home; his 83 year old mother Leatrice Vakoč of Verdigre, NE, where most of the family was born, raised and still live; two daughters in the Seattle area, Michelle and Erika; three brothers, Douglas of OR, Dennis of PA and Randall of OR; step-daughter and her husband of AZ; step-son Tommy, wife Michelle and 3 ¾ grandchildren, all of Marysville, WA; and an "honorary" daughter in AZ.
He was preceded in death by his father; one brother; several uncles; and three of his "babies".
Visitation and viewing will be at Einan's Funeral Home on Friday, March 28th from 4:30 to 6:00 PM, followed by Recitation of the Rosary at 6:00 PM. Mass of Christian Burial will be celebrated at 12:00 PM Saturday, March 29th at St. Joseph's Catholic Church in Kennewick, Washington.
Jerry and Deb are organ donors: talk to your family about your wishes – your driver's license is not enough. Jerry's corneas will give sight to two people! Also, in lieu of flowers, you can make a donation to any cancer society, medical charity, or St. Jude's Orthopedic.
Debbie, Our deepest sympathies go out to you and your family. We always looked forward to our Tuesday night bowling league with you and Jerry. You both brought such a fun atmosphere to the league. I'll miss waiting on Jerry at the store. Our thoughts and prayers go out to you.
I have enjoyed working with Jerry for the past 10 years ever since we started work on the LIMS project. He has been a good co-worker, and a very considerate friend. Last year I taught the 6th graders about density and Jerry made a cube out of a rock he had that had a density of 3.0 g/cc, so I could use it in a demonstration in class. He loved rocks and gems and always had some great stories about his adventures to Arizona. He admired his wife and the work she did with eyes. He was very supportive of her and I could tell in his voice he appreciated the work she did.
Pam,
Veda and I have enjoyed the humor and wit that Jerry expressed during our days of bowling with you. Jerry was well respected at work and his knowledge of the computer systems at AREVA will be missed. I had the pleasure of working with Jerry for many years and I could always count on him to help me solve problems at anytime. I know he spent many hours working the weekend at AREVA to support us all in our careers. I read the words he always tried to get one more bowling pin than you and boy were you correct! He expressed several times "she beat me again". We will all miss him very much.
John and Veda
I knew Jerry from my 27 years with Exxon/Siemens/Framatome/Areva and had many, many opportunities to interact with him. Jerry was always friendly, helpful, extremely competent and always with a smile on his face. I consider him part of the crew that made the company feel like family out there for many years. Our sympathies and prayers go out to the Vakoc family.
Debbie,
I have very fond memories of working with Jerry over the years. He came into the computer group about the same time as I did and we worked on the same systems. I also remember his great love for you and the picture of you that was in his office. I did not see him much since I retired but he will always be remembered.
Mary
Deb,
I've enjoyed working with Jerry and the times we spent bowling at the company bowling parties with both of you. I just read a great book about Heaven: "90 Minutes in Heaven" by Don Piper which was a great glimpse of what Heaven will be like!
Jerry was like a second father to me, long before he married my mother. Jerry was competitive, dedicated, and industrious. He could do just about anything, from re-roofing his house to making award-winning wines. Jerry also played piano beautifully. Jerry helped mentor me in computers, fishing, billiards, bowling, camping, music, and much more. Part of who I am is reflective of his influence. Thanks to everyone for sharing their own fond memories and condolences. Jerry will certainly be greatly missed.
Jerry & I started at Exxon Nuclear about the same time and worked closely together for over 15 years. I will remember his steady and reliable presence. Also, sending him to a computer conference in New Orleans in August. It was hot. My sympathies to the entire family.
We love and miss our dad very much. He taught us many things; and he shared with us his love of camping, fishing, bowling, and playing music. We inherited his athletic skills, his love of animals, and his incredible attention to detail. We're sure he's having a great time in Heaven, swimming and fishing with his dad and brother. We will always be his P.D. and Punkin.
Misha Vakoc and
Erika Vakoc Kmieciak
I also was an Exxon employee, so I have known Jerry for the 25 years that I worked there. Bill & I enjoyed bowling with him & Debbie many times. We did not live very far from each other, so I had to call on him a couple times for a ride to work, & there was also a couple times that I give Jerry a ride to work. I knew that Jerry was a rock hound so I gave him a small collection of rocks that I had collected. Jerry was a good friend & we will miss him. Prayers & sympathies go out to Debbie & the rest of Jerrys family.
Jerry was a father figure in my life as well. I remember all the fishing and camping trips he took us on. I also remember him playing the piano and my brother and I dancing around the living room begging him to play another song. He even had the patience to teach us how to play the piano. He was a generous and loving man and deeply loved my Mom. He will be greatly missed by his family, friends and co-workers. Thank you for your love and support to our family during this difficult time.