FIND AN OBITUARY
Service information is posted on our website only with approval from the family.
If you are seeking information not listed below, please contact us.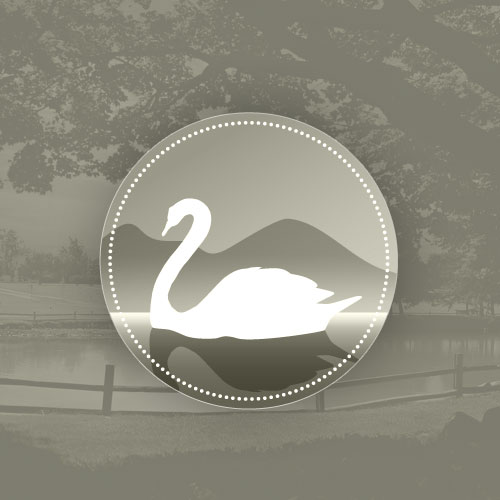 John Frank
11/12/1928 — 03/20/2008
From Richland, WA, US | Born in Denver, Colorado
John Frank
John Frank, 79, of Richland, Washington passed away March 20, 2008 in Richland, after a brief illness. He was born November 12, 1928 in Denver, Colorado.
John lived in Richland 1944-1956. He graduated from Richland High School in 1946 and then from San Jose State University. He married Patricia Heisner in 1949 and was the father of four.
John was a member of the Richland High Club ''40'' and attended numerous annual reunions. He was a Chemical Operator for General Electric at Hanford in what was then known as the 234-5 Building in the 200 West Area. John then worked as a Reactor Operator at the GE Vallecitos Test Reactor in Livermore, California, and at GE in San Jose, until returning to Richland in 1986. After spending two-plus years as a Radiation Monitor at Hanford, John retired and spent his time doing what he loved most: golfing with his wife and friends, camping, fishing, and traveling with his family, and enjoying reunions with his GE buddies and his Club 40's lunch buddies. John loved living in Richland and said he "always felt like this was where he belonged."
He was known for his good sense of humor and kindness to others. John was devoted to his wife of 58 years and was a loving father, grandfather, and great-grandfather.
Survivors include wife Patricia Frank; son Dennis Frank & wife Mary Everett, WA; son Mike Frank Livermore, CA; daughter Debbie Farrer and husband Bill Bellingham, WA; son Dave Frank & wife Becky Livermore, CA; grandchildren: Jesse, Taylor, Angela, Jeremy, Andrea, Trischa, Mallory; great-grandchildren: Gage, Madeline, Tod, Isaiah, Jaime, Divinia.
Preceding him in death are his parents, John and Anna Frank.
Family and friends will gather from 3:00-5:00pm on Saturday, March 29, 2008, to share memories and to celebrate John's life. The gathering will be held at the Horn Rapids Golf Course in the Sage Room, 2800 Clubhouse Lane in Richland, Washington.
In lieu of flowers, donations may be made to a charity of choice.
The family wishes to express sincere appreciation to Dr. Freeman, Dr Ayres, and the nursing and respiratory staff in the Kadlec Medical Center CCU for the wonderful care provided to John. Special thanks are extended to Dr. Dan Niendorff for his care, compassion, and sincerity.
To John's family –
I am a close friend of Dave and Becky, and met John and Pat on several occasions when they were visiting Livermore. I'm glad that I had those opportunities to share a few minutes with them, and was saddened when I learned of John's passing. My heart and prayers are with all of you.
Hugs, Cindy
Please accept my condolences for your loss. I knew your husband long ago, but whenever we bumped into each other, he always had that famous grin.
My wife was Betty Gregory Hinkle. She passed away last April.
My thoughts are with you,
Ira Hinkle
Dear Pat, My prayers are with you during this dreadful time.
You may not remember me from the Club 40 gatherings, but Johnny and I went to high school together.
My husband Eldon, died on the very same day as Johhny only in year 2000. If I can do anything to help you during these trying times I would be glad to. Sometimes you may only need someone to talk to.
My condolences to your whole family. We will all miss his happy smile.
Love, Peggy
Pat, please know that you're in my thoughts and prayers during these difficult days. John was most certainly a special person and will not be forgotten.
Fondly, Doreen
To Pat..John was such a pleasure to work with.And enjoyed you both at Bowling, senior league.It was a privilege just knowing you both.Rick and Joanne Riccobuono
Going to miss seeing you on my monthly Monday stops. My route won't be the same.
God Bless!
Pat and Family,
We are very sorry for your loss. John was a huge part of the Kelley Family and we all will miss him very much! May his memories help you through this difficult time.
We love you!
Cindy and Kevin
I have many happy memories of John and his kind heart.
03/27/2008
Larry Tabke
Good hard work with his GE
crew brought out John's most memorable sayings ! He could make you laugh .
To Mrs Frank, Dave, Becky and the rest of the family,
We are so saddened by Mr Frank's passing. He was so fun to be around and we always loved seeing him when he visited Livermore. We are so glad we got to know such a wonderful person.
Our thoughts and prayers are with you all.
Love, G.O. and Judy
Dear Pat,
I'm sorry to hear about John. Heaven has received another angel. God Bless You and your family. Terri Lead detailer for Woodmark Homes.
To Pat and Family. I will be thinking of you all this afternoon. John and my husband Paul were good friends in high school. John was always a gentleman, kind and thoughtful. I know you two had a wonderful life together. I enjoyed meeting you, Pat, at one of our 40's reunions. Please know you are in my prayers. Know that John and Paul will be up there laughing and joking.
Much affection. Evelyn
Pat, the 4 of us had some wonderful times together. My prayers are with you. Love, Mickey
Dear Pat, Dont know if you will remember me, but I did your hair often when you came to the Hair Hut in Westgate, remember? You were such a sweet lady, and I think you were a neighbor of MaryAnn Boes. I was so sorry to read about your husband, and just wanted to say that I am praying for you and your family. God bless you in the days ahead. Life wont be the same, but memories last forever. Take care, Janis Tames