FIND AN OBITUARY
Service information is posted on our website only with approval from the family.
If you are seeking information not listed below, please contact us.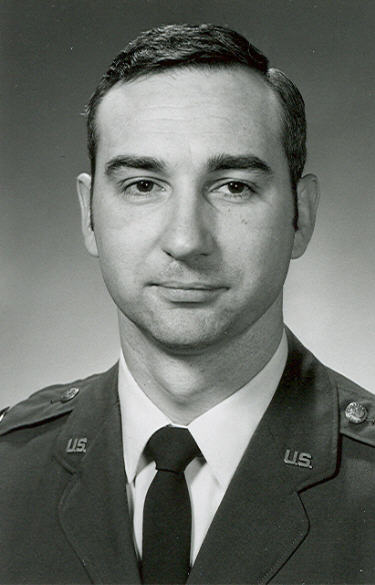 Neal Joe Adams
04/12/1939 — 03/19/2008
From Richland, WA, US | Born in Harrison , Arkansas
Neal Joe Adams
Major Neal Joe Adams
Born in Harrison, Arkansas 12 April 1939 Passed away 19 March 2008 Spouse of Elisabeth Marie Kempeneers Retired from military in 1984
While in the service for 22 years he excelled in scientific areas and experienced many advancements in his career. He was awarded two meritorious service medals for outstanding performance as leader in several specific projects.
Preceding him in death are his mother Lorene and his father James.
Funeral services will be held at 2:00 PM Monday, March 24, 2008 at Einan's Funeral Home, Richland, with interment to follow at Sunset Memorial Gardens. Visitation will be Saturday and Sunday, March 22 and 23, from 5:00-8:00 PM, also at Einan's.
Neal you were the most wonderful Son in Law I could have dream of, rest in Peace
Love Helene.
Iemand moeten verliezen valt altijd zwaar
Het doet pijn en je voelt je naar
Maar als je iemand in je gedachten bewaart
dan valt het afscheid nemen wat minder zwaar…….
sterkte zus
Ria, Leon, Mieke en Jef
Much Love and Feelings
Beste Betty,
Ruim 20 jaar geleden leerden we Neal kennen als een rustige, minzame en erg positief ingestelde man. Samen hebben jullie een flink deel van de levensweg mogen afleggen.
Neal heeft de laatste maanden ongetwijfeld veel genoten van je steun en tederheid terwijl wij enkel van op afstand die moeilijke periode meevolgden.
Uw herinneringen aan Neal zullen je zeker de kracht geven om deze moeilijke periode door te maken !
Daniëlle en Ivo
Beste zus,
Men mag niet wenen om wat niet meer is, maar gelukkig zijn met de tijd die je met Neal hebt mogen doorbrengen.
Koester die herinneringen !
Veel sterkte gewenst vanuit Spanje.
Bernadette & Willy
Innige Deelneming, Betty en sterkte met je groot verlies.
We wish you a lot of strenght with your big loss.
Jeannine Jim and Maria
Betty, wij willen je van hieruit heel veel sterkte toewensen en we leven met je mee bij het heengaan van Neal.
Sterven doe je niet ineens,
maar af en toe een beetje
en alle beetjes die je stierf,
't is vreemd maar die vergeet je,
het is je dikwijls zelfs ontgaan,
je zegt ik ben wat moe,
maar op 'n keer dan ben je aan je laatste beetje toe.
Olaf & Tom
I was shocked and saddened to receive this email. I was a long time friend of Neal Joe's parents and grieved their passing last year. I hope they are all enjoying each other in heaven again. May God Bless.
Our deepest sympathy is with you in the death of Neal Joe.
We willen je onze oprechte deelneming betuigen met het verlies van je echtgenoot "Neal" .We wensen je veel sterkte toe in deze moeilijke periode tot binnenkort .
Chris en Pascale Bers en tante Juliene
Als een bloem zo is het leven
't begin is teer en klein
de een die bloeit uitbundig
de ander geurt heel fijn
sommige bloemen blijven lang
weer anderen blijven even
vraag niet bij welke bloem je hoort
dat is 't geheim van het leven
Nog veel sterkte
Mieke
Oprechte deelneming met het verlies van je echtgenoot.
Gerard & Marie-Louise
tante Betty
ik wens je sterkte toe de komende tijd
Verder van de wereld weg
Elke dag een beetje
Dichter naar de hemel toe
Elke dag een treetje
Rest in Peace, love Astrid
lieve Grote Zus
Heel veel sterkte, denk aan je in deze moeilijke tijden. Je grote broer vergeet je niet.
John
Such a wonderful person, I'm sure, will have a special place in Heaven. You will be missed. deborah filcoff
Er bestaan geen troostende
woorden , voor dit grote verlies,
Onze oprechte innige deelneming
Veel sterkte toegewenst.
Gerda & Roger
Betty
Iemand verliezen doet pijn! De pijn en het gemis kan niemand wegnemen. Wel kunnen we zeggen geniet van de herinneringen en koester de mooie momenten die jullie samen beleefd hebben.
De tijd die jullie samen gelukkig doorgebracht hebben, kan niemand ooit afpakken!
Veel sterkte toegewenst!
Innige deelneming in uw droefheid.
Veel sterkte
Jullie verdriet, wij kunnen het begrijpen
Jullie verslagenheid, wij voelen het wel aan
Wat wij met woorden daarom proberen uit te leggen
Is dat wij als familie rondom jullie staan
Tante Mia en nonkel Fonny wensen je veel sterkte toe.
Voor jou ging het sterven niet ineens
Je hebt er moedig voor gestreden
Niemand kan weten wat je hebt gevoeld
Ook niet wat je hebt geleden
De laatste tunnel
In je leven moet je vele tunnels door.
Lichten gaan uit, dagen worden donker.
Het leven doet pijn.
Je roept en niemand geeft antwoord.
Je bidt en niemand hoort je.
De tunnel kan lang zijn,
maar aan het einde van elke tunnel
komt weer het licht zo zalig als de zon.
De laatste tunnel die je door moet is de dood.
Daarachter schijnt eeuwig licht.
.
Jef
Betty
Is very sad to know that your loved husband has left to be an angel in heven before his time but do remember and treasure all the good times and the love you did share so to keep you strong, he is with you in spirit, Dahlia.
Such a sad loss. Neal was a good man and will be missed by all his friends in Spain.
Rest in peace now Neal
Kevin & Pat
Neal was such a kind and gentle person.
We felt privileged to have him and Elizebeth for next-door neighbors in Montgomery. We shared many good times and we will never forget him.
He was special and his footprints cannot ever be matched. God Rest His Soul.
We'll miss you Neal,
Love,
Donna and Randy
Van zo'n bericht kun je alleen stil worden. Wat een verlies
Betty ik wens je veel sterkte bij het verwerken van je verdriet
Honorable y muy profundo ha sido mi sentimiento, un amigo de muy lejos pero muy cercano a mi corazon…Nuestro más sentido pésame: Remy y Ramón
We wensen je heel veel sterkte toe in deze moeilijke periode.
Moge al de goede herinneringen en al de mooie momenten een troost voor je zijn.
Beste Betty,
alle warmte en steun wens ik je nu toe in deze moeilijke periode.
Laat de mooie herinneringen aan Neal een diepe troost voor je zijn.
Mijn oprechte dellneming, ook namens mama en mijn kinderen.
Marije