FIND AN OBITUARY
Service information is posted on our website only with approval from the family.
If you are seeking information not listed below, please contact us.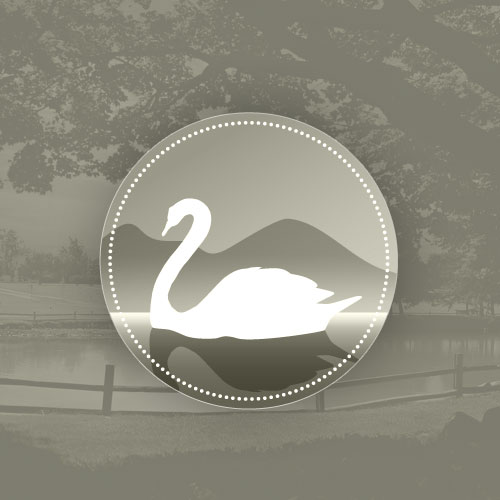 William O. "Bill" Goslin
03/07/1917 — 03/31/2008
From Richland, WA, US | Born in Washburn, Wisconsin
William O. "Bill" Goslin
On March 31, 2008, Bill met his heavenly Father and joined his Vivian forever. Bill was born on March 7, 1917, to William O. and Mary Delone Goslin in Washburn, WI. He was an enthusiastic athlete who excelled in swimming, high-diving, ice skating and birling lumberjack logrolling. In 1929 at age 12, he became the first World Junior Logrolling Champion.
In his high school years, Bill played the Spanish guitar, Hawaiian steel guitar, ukulele, mandolin, banjo, piano and organ. He also wrote poetry and painted. Bill graduated from Walker High School, class of 1935.
He worked as a sports reporter and attended Wisconsin Mining School in 1936. Bill worked for DuPont while attending the University of Tennessee at Memphis, where he earned his certification in Industrial Safety Engineering, which became his life-long profession. After graduation, he enrolled in Southwestern University to study aircraft engines, aircraft design, and meteorology which served him well when he became a military test pilot.
In September 1942, he enlisted in the Army Air Corps Cadet program. After graduation as a 2nd Lieutenant fighter pilot, he completed advanced training in the P47 Thunderbolt and entered combat in the European Campaign, where he was promoted to 1st Lieutenant. While on a dive-bombing mission in north Italy, he was shot down by enemy anti-aircraft fire. He managed to fly his plane away from the target and crash landed in the Mediterranean Sea. He was rescued by British Air Sea Rescue. Sixty-four years later, he would receive the Purple Heart.
Following combat, Bill was transferred to North Africa as a test pilot where he tested fighters, heavy and light bombers, cargo, amphibians, night fighters, helicopters, and photo surveillance planes. He was promoted to Captain and advanced to Squadron Commander.
After two years overseas, Bill returned home to Vivian for a happy reunion. Following the birth of their daughter, Marsha, they moved to Richland, WA where Bill was employed at Hanford working for General Electric and Westinghouse. He was a Certified Safety Professional, a Registered Professional Engineer, and designated Member Emeritus of the American Society of Safety Engineers.
Bill and Vivian enjoyed their years of retirement traveling several times to Europe and extensively throughout the U.S. visiting all fifty state capital cities. Every day, no matter where they were, they had 3:00 coffee together. They were married for 64 wonderful years before Vivian passed away in 2003.
Bill is survived by his loving daughter Marsha and son-in-law Gary Brehm of Kennewick, WA; his dear granddaughter Kristin and grandson-in-law Mason McDaniel of Athens, GA; his great-grandsons Matthew, Mitchell and Palmer; sisters, Marie Fraser of Washburn, WI; Marjorie Munson of Ashland, WI; and five nephews, Mark Bomey, Bill Bomey, Jim Munson, Jack Munson, and Mike Munson. He also leaves an abundance of friends who cared dearly for him. He was preceded in death by his parents, sister Maxine Bomey and wife Vivian.
The family is appreciative of the 3rd floor nursing staff at Kadlec Medical Center who took such good care of Bill and his family. Special thanks to Corey, Angela and Dr. Hunsaker.
Following cremation, Bill will be placed in the same urn with Vivian where they will be together forever as was their wish.
A memorial service will be held at Einan's Funeral Home, 915 Bypass Highway, Richland, WA on Monday April 7, 2:00 p.m.
For those who wish, the family asks that in lieu of flowers, donations be made to Hospice at the Chaplaincy, 2108 West Entiat Ave., Kennewick, WA 99336.
Marsha & Gary & Family, We are in Arizona and just heard of your tremendous loss. Our thoughts and prayers are with you always.
Uncle Bill was a very special man. He will be greatly missed by many!
Dearest brother Bill, Marie and I will miss you for as long as we live. I loved speaking with you each and every week. I will miss our conversations, but you will have Vivian to keep you company now. I know that you missed her very much and now you have eternity to share enjoying each other. Love, Marge
Bill was a dear friend for over 30 years. When we were working together in Safety, Bill made our day enjoyable. I know how he missed Vivian and trust they are enjoying each others company once again in the presense of our Lord.
Dearest "Uncle Bill" – I spent my first Christmas as a newborn baby under your Christmas tree. You have been a true friend to four generations of my family, starting in Manciano, Italy, during WWII. I still remember getting together in NY at the 1964 World's Fair and then so many wonderful times since then.
Thank you for all the memories and life's lessons. My brothers and I will miss you, but we are comforted in knowing you are now with Aunt Viv and with our parents who loved you so much.
Thank you, Bill, for helping me get started in my safety career. I have many fond and happy memories of our work together.
Bill was a wonderful friend and a great influence on my life, one of the two greatest gentlemen I have known. There are many great memories to share about Bill. He was an "all around" nice guy that all of us who knew him loved him. I will miss him, his humor and his concern for all of us.
Bill,
I am thankful that you were my friend. I have often wondered why you took interest in a young man like me; I soon stopped wondering and just became thankful. The wisdom, friendship and love you shared with me over the years statring in 1975 made me a better human being, for that I will be eternally grateful. I will miss you – but I will never forget you!
We have many fond memories of water skiing days with Bill and Viv. Later we drifted apart after we joined the RV scene but those memories will be with us forever.
Love,
Jack and Dolores Milliorn
I have known Bill and Vivian since at least 1985. Any time spent with them was a delight, no matter if it was in my home or out. My daughter was always treated as their own, never forgetting a special occasion! Cassy still cherishies her Christmas ornaments from her youth. We both have pictures and memories that will cheer us for years to come. Our hearts and prayers are with Bills many friends and family.
Sincerely,
Sherry Hein, Cassandra Beebe Menke and families
Bill Goslin was the greatest neighbor in the world. He and Viv lived across the street from us on Haupt Avenue. When we first met him in 2001, we had to wonder about this old guy's health because whenever you asked him how he was, he would always say "rotten." We soon learned with Bill "rotten" was "terrific," that for this tough old dynamic guy "rotten" meant "I enjoy every day of my life to the fullest." What a terrific life he lived, what a terrific lesson for living.
It didn't take long for Bill to change from neighbor to friend, from friend to family, and somewhere in between, to drinking buddy. Viv had told him when they first started courting that if he wanted to be with her, there would be no drinking. But he hadn't told us that story early on, so we didn't know and being the gentleman he was, when we invited him over for a beer, he drank one. When we later mentioned to Marsha we had had Bill over for a drink, she told us "my dad doesn't drink." Oops! Later, Bill invited us over for a "cold one" which turned out to be the non-alcoholic, O'Douls, which was fine with us. Thereafter, it was, "David, when you coming over for a cold one." That's when Jacqueline and I really got to know Bill as the great friend that he became to be. We should have bought stock in O'Douls!
The great neighbor that he was, Bill insisted on helping us in any way he could. On trash day, if he noticed I was out of town, he'd roll the big container to the street and then to the backyard after pick-up. He was such a gentleman; he didn't believe Jacqueline should be moving trash cans. After a while, though, we had to be on our toes 'cause he would come over and move the can even if we were both home, and let me tell you, it's a little embarrassing to see a 89 year old man carting your trash can while you are sitting around in your pajamas! For years Bill took care of our fish and our cat while we were out of town, brought the mail in and put it in a neat stack, and kept an eye on our house. He told us with great pride how he taught our cat to take a cat treat from his hand. Bill called the cat treats, "cookies." Later as our cat began to ail, Bill would check on him daily, give him a few cookies and some company in the afternoon. Even though it was just a cat, he was so sensitive; he knew just what to say when it was time to put the cat down. So he could fix broken hearts and he could fix other stuff for us too, not with his hands, but with his sharp mind. He would listen to the problem, the garbage disposal, a plug that didn't work, a clogged drain, floor tiles that needed to be removed, a clunk in the car and he could diagnose the problem and come up with a solution. It was amazing. But maybe not so: here was a guy who would disassemble his entire transmission on a Friday, clean it over the weekend and put the car back together on Sunday night. People would line up in front of his house on a Friday night asking for help fixing their cars. They might have kept doing that til his nineties, but he told us that at one point it got so carried away that Viv said "enough," she wanted her husband back, he had to tell them to find their own mechanics. He knew about everything: how everything worked, history, the great books, and could fix anything. He rewired his entire house and the electrical inspector told him he had never seen a neater, more professional looking job. After retirement, he re-roofed his house and garage and almost lost his friend, Larry, I believe who slid down and just caught himself at the last second. Bill said he would have felt terrible if anything and happened to him. He also told me, "David, you can save an awful lot of money doing these things yourself."
Through the years, we drank a lot of "cold ones" and swapped a load of stories. We talked a lot about the war and he recommends two terrific books on the subject in case anyone is interested in the topic: The Rise and Fall of the Third Reich by William Shire, a Berlin reporter, and Inside the Third Reich by Albert Speer, Hitler's industrial mastermind. Some of his WWII stories were incredibly poignant and telling as to the kind of person Bill was. When WWII was heating up, the Army Air Corp wouldn't let him enlist because he had a "sensitive" job. He went to a recruiting station only to be turned away when they found out he was employed; he would try another one, but again it was "no." But then finally he got in. And I had heard him tell this story several times and each time he had a little sheepish grin on his face, because he had answered their questions honestly and he has still managed to enlist. He decided he would wait to try again on a vacation day, and sure enough they asked him, are you working, and he answered, "no, I'm not working," and he got in. You just have to picture this sly, subtle grin and look of satisfaction on his face when he told this story. He knew Hitler was a bad guy and he wanted to do his part to set things right.
I don't know whether this happened before or after Bill was shot down, but once he told me of an attack the air corps made on a German marshalling station. The Germans were all in their tents, sleeping, and the planes dropped incendiary bombs, which sucked up the oxygen and asphyxiated them. He knew they were all just boys and it ate at him, I think, because it somehow violated his sense of fairness. He said: "It was a dirty trick, David, it was a dirty trick." Yet he knew it had to be done.
Even in the middle of it all, Bill made lots of friends during the war. He told me lots of stories about his dear friend Mario and how lucky they were to have run into each other late in the war.
I think we all pretty much know the story of when Bill was shot down—on that day he "learned that all Germans were not bad guys"—so I won't repeat it here. But I've heard him tell the story several times and each time it felt like he was trying to make a point about more than the war—about how to live your life. I have told the story dozens of times to my friends and will continue to love telling it to the grave. I would only add that he was much closer to death than the written accounts indicated—busted up, bouncing in the rough waves, he was growing terribly weak, and when finally rescued, the sailors had to drag him up to the ship. He was really agonizing when he realized the rescue ship was so close yet it couldn't see him below the troughs of the waves. He emptied his 45 trying to catch their attention, to no avail he would laugh and say there is a perfectly good 45 at the bottom of the Mediterranean Sea. Finally, he realized with darkness quickly falling and the boat pulling away, he had one last chance and with his last ounce of energy, when his life raft crested a wave, at the exact moment the watch sailor just happened to turn in his direction, Bill jerked awkwardly upward, waved his paddles, the sailor's arm shot out in Bill's direction and the life raft collapsed below him as he sunk down again with the waves towering above him. Although he heard the engines of the patrol boat roar and he knew he was saved, he also knew he had been just moments away from dying.
When I flew back to Richland on April 1, I hadn't yet been told Bill had died. I had spoken to him by phone a few days earlier and I asked him how he was doing. Instead of his trademark "rotten," he only said "I'm doing okay." That's when it really hit me; that my old friend was sinking below the waves. We had talked about his dying for years, in sort of a man-to-man, this is how the world works, sort of way. He spoke of being terribly distressed for his daughter, Marsha, that his dying would be too hard for her to accept, and Bill and I talked about this on several occasions and I knew this tore at him, the thought that his passing would be more than she could bear, and that he tried to explain to her it was just the way it was. For me, the greatest comfort of his dying was hearing that just before he died Bill knew that his daughter was ready to let him go. When that moment came, I think he was ready to join Viv.
I had expected a few more weeks with Bill, this tough old bird, and on the flight home read an article about the war in Italy that I imagined I would read to him. I'll share a portion of it now. A Texas captain, who had fought in the blood and slog of Salerno and Anzio, had written a letter home, which was opened by his family after his death:
I would have liked to live. But, since God has willed otherwise, do not grieve too much, dear ones, for life in the other world must be beautiful
I will have done my share to make this world a better place in which to live. Maybe when the lights go on again all over the world, free people can be happy again
If I failed as a leader, and I pray God I didn't, it was not because I did not try.
Bill did his share to save the world from the Nazis, and by the grace of Providence, with his last ounce of energy rose to be seen by the glance of a sailor, and then went on to live a full and amazing life. He had it all. For his energy, for each day of his full and wonderful life, for his friendship and love to us all, for how he touched our lives and became a part of who we are, we can all be thankful and rejoice. We will miss him.
David Pesel and Jacqueline Fernette
Bill was one of the "unacknowledged mentors" that I was fortunate to have in my life. I first met Bill in 1974, when I was a recent product of academic training in the safety field but with little practical experience. Bill taught me to "look, listen, discreetly question, and learn", all while tolerating a young technical intern from the AEC/ERDA. As the years have taught me many lessons, I have come to appreciate the patience, tolerance, sound advice, and wisdom that many like Bill have generously and graciously provided to my life. As I look back at his courage, remarkable achievements, and unselfish gifts to all of us, I can not help but focus on his devotion to Vivian and his uncompromised priorities in his personal life. He will remain an example to me for the rest of my life. Bill, we will miss you.
Dear Great Uncle Bill, You are truly one of the nicest people that I have ever had the priviledge to get to know. You and Vivian made a perfect couple. I know that she is happy to see you again. So wish that I could have seen you one more time when I venture out West this Summer to see other friends and family. Such is life, I know that you enjoyed and shared your life with many who loved you greatly in return, especially as I read from your adopted Italian family. After I read your obituary, I also find that you are one of the most daring and lucky men that I have ever had the privilegde to know. I wish only the best for you and Vivian in the afterlife. Love Always, Your Greatful-Nephew Brian
Uncle Bill was a very special man. He will be greatly missed by many!
Uncle Bill was a very special man. He will be greatly missed by many!
Dearest brother Bill, you will be greatly missed by many, especially our sister Marge and myself. We both hope that you and Vivian are enjoying each others company together and forever. Love, Marie
Dear Uncle Bill,
Some people are really determinant in our lives and you have most certainly been so in mine and in my family's. Sometimes coincidences can sparkle off events that give the future an entirely different outcome. In 1944, after your plane had been shot down, you happened to be in the town of Manciano-Italy and by chance ran into a 20 year old with whom you made friends. That friendship was to make a life-long bridge. You also made friends with the rest of his family and lots of other people from that community who have remembered you for the rest of their lives. It was thanks to that encounter that my father came to complete his studies in the State of Washington, close
to those who had become his American family. That is also where he met my mother. You then became my brother's "Uncle Bill" and later also mine when I first met you in New York in ´64. We met again when you came to Europe twenty years later with dear aunt Viv and together we visited some of your old friends from during the war. You then even told me of my great-grandfather, whom I never met. After ten more years, when I came to visit, you and aunt Viv showed me places I had
only seen in pictures and I was finally able to meet three more generations of your family. During your lifetime you built many bridges made of love and friendship and thanks to them several generations have enjoyed the gift of life.
Thank you for being that special person. Love
Roberto Fratini
Uncle Bill was a very special man. He will be greatly missed by many!