FIND AN OBITUARY
Service information is posted on our website only with approval from the family.
If you are seeking information not listed below, please contact us.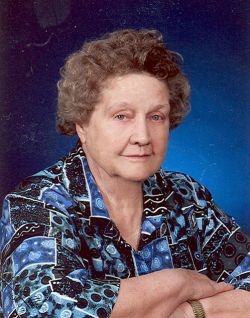 Deloris Frances Dineen Curry
07/19/1918 — 04/04/2008
From Kennewick, WA, US | Born in Kansas City, Missouri
Deloris Frances Dineen Curry
Deloris Frances Dineen Curry, born July 19, 1918 to John and Kate Dineen in Kansas City, Mo, the youngest of twelve children, passed away April 4, 2008 at the age of 89, surrounded by her family. She is preceded in death by her husband, William Arthur Curry. She is survived by her 9 children, 18 grandchildren and 4 great grandchildren.
Daughter Kathleen Carter, Kennewick, WA and granddaughter Ginger Carter, Spokane, WA.
Son Patrick Curry and wife Patricia, grandson Michael Curry and wife Jenny, great grandson Dylan of Minneapolis, MN, granddaughter Mary and husband Tony Anderson, great granddaughter Kara of Sioux City, IA, and grandson Aaron Curry of Sioux City, IA.
Daughter Michaeleen and husband Mick Bowers of Baltimore, MD and grandsons Josh Owen of Spokane, WA and Jeremy Owen and wife Jesyca of Pasco, WA.
Son Timothy Curry, Kennewick, WA.
Son John Curry and wife Terry, Littleton, CO and grandson Ryan Curry, Littleton, CO.
Son William Curry, Bremerton, WA, granddaughter Kelly Curry, Kennewick, WA and grandson Casey Curry, Kennewick, WA.
Daughter Eileen and husband Bill Macchi, Colorado Springs, CO and granddaughters Brianna Macchi, Atlanta, GA, Kate Macchi, San Diego, CA, and grandsons Patrick Macchi, and John Macchi, Colorado Springs, CO.
Son Jerry Curry and wife Debbie, Oregon City, OR and granddaughters Kayla and Hannah Curry, Oregon City, OR
Son Tom Curry and wife Cindy, Spokane, WA and grandson Sean Curry, Spokane, WA, granddaughter Tina Barton, Pullman, WA and great granddaughter, Rivers Barton, Pullman, WA.
Our mom was actively involved in the Senior Companion Program and St. Joseph's Catholic Church for over 25 years.
Courageous in life and death, Mom faced her final days with grace, dignity and peace. She shared many words of wisdom, reflections from her life, and the joy of being with her children while awaiting her reunion with the God she so loved. She expressed to them how blessed we are to live and how dying only brings us to eternal life. She showed us through example, the gift of selfless love. Because of our dear mother, we are better people. We love you Mom.
In lieu of flowers, donations St. Josephs School Endowment Fund, 520 South Garfield, Kennewick WA 99336
Rosary is scheduled for Sunday, April 6th 2008 5:00 pm Funeral Mass will be Monday, April 7th, 2008 10:00 am St. Josephs Catholic Church, Kennewick WA. Followed by lunch in Dillon Hall.
We am so sorry for your loss. Please know that our thoughts and prayers are with you all.
Grandma Curry was such an incredible woman. She has left us with a legacy of love and a lifetime of living- really living. She taught me by example so much about being who I am no matter what and about what it means to be loved and to love unconditionally- only a Grandma can do that statement justice. I love you Grandma and I am so grateful for the time that I have had with you.
I miss you Grandma! You know how much I love you and will always remember our time together. You were a very special part of my life and I will carry those memories with me always. I am so very thankful for the time I was able to spend with you in the last two weeks. You will be missed. I love you! Your Granddaughter, Kelly Jo
We send our prayers and very best wishes to the entire Curry family.
Love,
Ed & Janet Batton
Kathy,
I have thought of you often through the years and wondered how to contact you. My condolences on the death of your mother. With the death of my own mother not that long ago I certainly understand your sorrow at this time.
Please feel free to contact me at anytime! I would love to hear from you!
Barb Clark Springer
To the whole Curry Family
So sorry to hear of your Mom's passing. Mama Curry was very special to me and she always made me feel so welcome in her home. I have so many great memories of her especially at St. Patty's day. She was a strong woman and sounds as if she was until the very end. My heart goes out to all of you at this difficult time.
Love
Diane Jones Rorris
Aunt " Dee " was the last of a great group of Dineen Ladies.
I shall miss her deeply.
I must add that when I lost my mother Aggie, one of the older members of the family stated, " I hope our Dad is in Heaven, but he better hold on to his hat. cause here comes Mom………
God Bless all of you. Bob
I am so sorry to hear about your Mother and as you probably know I have alot of memories about her and your whole family. Mostly I think I remember her singing at the top of her lungs some of those old Irish songs and sitting in her rocking chair with a kid or two on her lap. I also remember helping her and Micky in the kitchen making pickles, I really thought that was fun. I know you are all going through a hard time right now. My thoughts and prayers are with all of you.
I am so sad to hear of Aunt Deloris's passing! I will miss the many visits we had through the years reminiscing about old times, her liveliness, her Irish wit, and her warmth and generosity. She was a wonderful person and now she will join the rest of her beloved family in heaven. God bless you all! Love, Eileen Wolf
Deloris was a wonderful mother-in-law. Some of my fondest memories are of mom holding my infant son, Ryan, in her arms. As Ryan grew, she continued to have him sit on her lap whenever we were together. But her lap just wasn't for little ones, her lap held all of us adult children, too. We were never too heavy for her and she always enjoyed those times. Mom was a very spiritual woman and she showed me how powerful prayer can be. I will always be grateful for our time together and our friendship. I love you, mom.
My mother gave us all so many gifts throughout our lives. She taught us through example to have courage,persistence, strength, and above all unconditional love and loyalty for our family. She loved to sing, rock her babies, and cook wonderful homemade bread and chicken noodle soup. She was a tough mother- but she had to be with 9 children to raise. Her purpose in life was her family and her faith. I know she will watch over us all until we join her in heaven. I love you Mom.
I have read the obituary and all of the condolences for Deloris. I am just a stranger….
researching the line/connection between my grandfather Casey Carter Curry, my mom Frances and George Curry of the Hole In The Wall gang/Butch Cassidiy, Sundance Kid etc. when i ran across William Arthur Curry and then Deloris incidentally. Ancestry.com All of this is irrelevant to what I have to say and that is this:
I have read many, many obituaries and tributes to passed-on relatives and I have never come across such an interesting woman and one who seemed to be so loved and so Christian as this lady, this mother and grandmother. I'm sorry for your loss as temporary as it is and beg your forgiveness if I am not welcome here. Yours With Christ, Linda Finch
Your mother will be truly missed by many of us here in the Siouxland area.
I was fortunate enough to be able to visit with her on my travels through Washington. We shared many stories and fond memories of the old days in Siouxland.
Love always,
Terry