FIND AN OBITUARY
Service information is posted on our website only with approval from the family.
If you are seeking information not listed below, please contact us.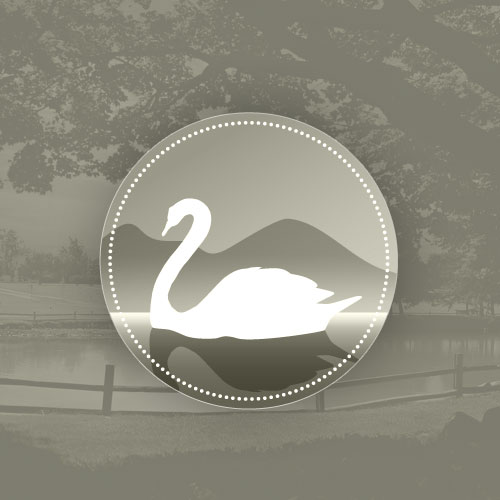 Donna Gail Lytton
07/30/1958 — 04/24/2008
From Richland, WA, US | Born in Little Rock, Arkansas
Donna Gail Lytton
Married at the early age of 17, her life started in Ellisford, WA with her sole mate, Steve, then continued until the birth of daughter, Stephanie, in Tonasket, WA. Shortly after, they moved to Chicago, IL where they continued their life for nine beautiful years, then moving to the Tri-Cities in 1989. Donna owned and operated a lawn care business for 12 years. She was the hardest working woman in the Tri-Cities.
Donna lived for her children, everyday, all day. Her grandchildren were the highlight of her life. She was her children's best friend and made sure they all knew how proud of them she was. Donna made people laugh everywhere she went. She was the most giving person we had ever known. She lived everyday for her soul mate, Steve, children and grandchildren. She lived her life everyday to the fullest.
Donna is survived by her husband of 32 years, Steve Lytton; her children, Brad, Jesse, Amy Lytton and Stephanie Henn; the sparkle of her eyes, 6 ½ grandchildren; all of her children's spouses; her parents, Earl and Janice Brown; her brother, Randy; sisters, Darla and Debbie; all her cherished nieces and nephews who meant so much; and many friends and people she befriended around the community and everywhere she went.
Our family would like to express our appreciation to ICU, Richland Fire and Ambulance team, Matthew and Susan Ward, Pastor David Parker, and Mason Pickett for all of their support and prayers.
A "Celebration of Life" memorial service will be held Monday, April 28, 2008 at 2:00 p.m. at Central United Protestant Church, 1124 Stevens Dr., Richland, WA 99354.
A reception for family and friends will be held at the church immediately following the service.
we are sorry to here about your lose we helped her out when she stayed at the junction in tonasket she was a very nice lady we were hoping to have heard from her when she left but we do understand that she was unable to michelle and amy fry you are in a better place and yo will suffer no more
My deepest sympathy to the family of such a well loved woman. I have nothing but fond memories of her kindness toward me and her generosity of spirit. I will miss her very much and thank her for blessing me with her friendship.
I was devastated to hear about the loss of your beloved wife, mother and grandmother. Words cannot express to you how sorry I am. Remember that no matter how sad the circumstances are at this moment in time, God promised that he would never leave you or forsake you, but that he will be with you always, even unto the end.
I have had so many memories with my aunt donna, she recently came over to our house in march to spend a week with our grandma and we always had a fun time together. She always made me laugh. we had many fun talks..she always had talked about her grandchildren and kids and how much she loved them. She would do anything for anyone. I love her soo much and i will miss her so much! I love you donna.
The Lyttons,
I came to tri citys every summer when I was a kid. Donna took me in and took care of me like I was one of her own, she was always there for me no matter what I needed. She showed me how to work hard and push a mower with the best of them. I can't believe she is gone, but I know she is in a better place. I will always have the memories of those summers at the boat races and long days of mowing, that is something her death can't take from me. I love you and will miss you aunt donna. Love,
To my wonderful Aunt Donna I know I did not get to spend as much time with you and your family as Mike and Carrie did, but the times when we were together you made me laugh, cry, and remember all of the sweet times we shared together. Donna Gail I will remember you forever and each day I will look forward to seeing you again in Heaven, your family will miss you more than words can ever say. Thank you for the wisdom and thank you for the friendship I will cherish it in my heart forever. Steph, Brad, Amy, Jesse, Steve, I love you all so very much! God Bless.
Our Heartfelt Sympathies to our Brother, Neices, Nephews and Grand Neices and Nephews.
We have all of you in our hearts at this sudden loss of your loved one. There are never proper words to express our grief….only memories.
We are so sorry we cannot be there with our family at this time of loss.
Jim and Dianne Moore and family
Donna had a loving heart and was always a part of our life as neighbors. She went out of her way to give me advice on my children and was generous with food from the garden or the beautiful flowers they cut from their yard.
She loved her grandchildren when they would come to visit or welcomed a new birth and was proud to be a part of their lives. Donna was so proud of her children and their accomplishments
With her lawn business, she touched many lives there making yards beautiful.
We love you Donna and knew this was your temporary home and one day we will see you in heaven, so please know that we are glad you don't have to suffer anymore.
I was so saddened to hear of the loss of such a special person. I always thought of Donna like a mom. If I needed advice when I was a teen mom I knew who I could call. She always supported me through anything. Anytime I would run into Donna she always had something nice to say. I don't ever remember any negativity. She truly did live and do everything for others. Steve and family your loss is felt deeply and I mourn with you. Words cannot express the symapthy and sadness I have. May the happy and unforgetable memories of Mom live on forever. My thoughts and prayers are with you during this difficult time. May you find encouragement that mom is free from pain now and is at peace.
Donne-
Where to start! I can't beleive your gone we blinked and there you went. There will never be another person like you. So loyal, so warm, so sweet, so true. I know your pain has ended but it feels like ours is just beginning. Things just don't make as much since without you. When you left you left a hole that NO ONE can ever fill. You are deeply loved and will forever missed. We have all have made mistakes but you have tought us not to judge just to love. We have the chance to show you the same respect. I hope that everyone can rise to this challenge!!!! Thanks for being you! Thanks for being like a second grandmother to my girls. You might be gone from sight but I can feel you still here! We love you, we miss you! Help us to pass the time unitl we can laugh and be together again!
I was so sad when i lost my aunt donna last thursday. I have so many good memories with her. Her and i were super close. I remember just recently in march donna coming up to spokane and spending a week with me and my family. We had a blast. I was always grateful for donna. She gave me and my sisters so many things. She was so caring. She would give anyone the shirt off her back. Donna i will miss you dearly and i love you so much! All the memories and many talks we had will never be forgotten. I love you!
I love you steve and family!
Steve and family,
My heartfelt condolences go out to you and yours during this time of grief. I am truly saddened to know that a gap in your life has been made. It is important to keep the memories of those we loved alive and to remember all the good times that you have. A person is never gone if we remember them and keep their memory alive. You all will continue to be in my prayers in this difficult time. May God bring peace to your hearts and graces upon you all.
Dear Steve and Family,
I have many wonderful memories of Donna and know that she will sorely missed. I am so thankful that I got to see all of you at our wedding. You are all in our thoughts and prayers.
Jason, Jennifer, Aidan, Ariana
To the Lytton Family~
I only met Donna once, going out on the boat with the family. She was very nice and a great hostess for the trip. I just want to let Amy and Brad know they are in my thoughts and prayers. I went through the same experience about 9 years ago, so I know what you are going through. Amy, you know where I work, NWO, so stop by if you need anything. Again, I am very sorry for your loss, and I will be thinking about you. My deepest sympathy to you and your family.
Steve & Family,
Jerry and I were saddened to read of Donna's passing. It was not too long ago that we saw her and she was so excited and pleased that the car she had purchased belonged to Jerry. She always had a smile and when grooming our lawn, it was always done with special attention. Donna will be missed.
Jerry and Dee Sloan