FIND AN OBITUARY
Service information is posted on our website only with approval from the family.
If you are seeking information not listed below, please contact us.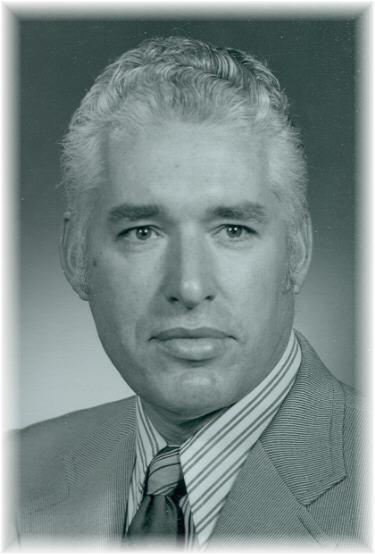 Roy Ellis Dunn
02/01/1927 — 04/08/2008
From Richland, WA, US | Born in Anaconda, Montana
Roy Ellis Dunn
Roy E. Dunn passed away on Tuesday, April 8, 2008, in Richland, Washington. Roy was born in Anaconda, Montana, on February 1, 1927, to Roy and Wanda Dunn. He graduated from Anaconda High School in 1944. After graduation, he spent 18 months in US Navy Electronic Schools and then 6 months as part of the occupation force in Sasebo, Kyushu, Japan. Upon discharge, he attended Montana State College in Bozeman, Montana for 2 years – then stayed out of school a year to get married. Roy married Marlyn Gribble, a 1946 graduate of Butte High School. They returned to Bozeman for 2 years. He graduated with a BS in Engineering Physics in 1951.
Roy's entire career was spent at the Hanford Nuclear Reservation near Richland, Washington. He started as a Reactor Physicist with General Electric. Then came stints as Reactor Supervisor, Control Engineer for design-construction-and startup of the Plutonium Recycle Test Reactor, Manager of the C Production Reactor, Production Planning Manager for all 9 Production Reactors and then Plant Manager for the dual K Production Reactors. UNC Nuclear Industries then assumed responsibilities for reactor management. Under UNC, Roy became Plant Manager for the new dual purpose N Reactor production of nuclear material and byproduct steam for electrical production and then Vice President of Operations and acting President of UNC's Nuclear Operations Division. The last 2 years of Roy's career was as Ombudsman for Westinghouse Hanford Company which succeeded UNC. He retired in March, 1989.
Roy enjoyed sports of all kinds and was a softball player and coach, a baseball and basketball referee, a Little League coach, and a church basketball coach.
Following retirement he did some consulting, but mainly spent time enjoying family and traveling. He and Marlyn become avid hockey fans and supporters of all sports. His greatest pleasure came from time spent with children, grandchildren, friends, grandchildren's soccer games and lots of golf.
Roy is survived by his wife, Marlyn of 59 years, daughter Nancy Charles and grandsons Chris and Michael, son Rob Jo and grandson Matthew, daughter Joanne Larry and grandchildren Riley and Kelsie, sister Gloria Wilson of Polson, Montana, numerous cousins, nieces, nephews, and one great-granddaughter.
A memorial service is scheduled for Sunday, April 20 at 2:00 pm at Central United Protestant Church in Richland, Washington.
In lieu of flowers donations may be made to Kadlec Medical Center Foundation, 888 Swift Blvd, Richland, WA, 99352.
May GOD be with the Dunn family during this loss.
Dear Nancy,
Our thoughts and prayers are with you and your family. Marc and Judy Woller
Thank you Roy for being our one customer at our koolaid stand about 1953, you were driving/arriving home from work. You always encouraged us children. Harry & Ione Brunelle & 8 sons loved you both as our "cross the street" neighbors on Cedar in Richland. The very best ETERNITY for Roy and Marlyn and all the Dunn family.
Marlyn – from my mom, Helen, and me – our thoughts are with you and your family. My Dad, Homer, and Mom really liked Roy from as far back as N Reactor. Roy was a special person. And I'm glad you and I met, Marlyn, when we did and I always enjoyed running into you and Roy. Please accept my sincerest condolences. Sherry Foreman
All our memories of Roy are happy ones. He was Jerry's mentor and friend when we first came to Richland 30 years ago and his help will always be remembered. Such a fair and compassionate man. God bless him and comfort his wife and family. Mary and Jerry McGuire
Mrs. Dunn: I was greatly saddened to learn of your loss. Mr. Dunn was indeed a kind and gentle person. He was much admired and respected by those who worked for and with him. I had the privilege to have worked for Mr. Dunn at C Reactor. My thoughts are with you and your family.
Roy Dunn was a great guy and supporter of kids sports. I remember him helping out/coaching BBall, church hoops, etc., even some for me. He supported Bomber hoops. I saw him and talked to him at State this year. It was great that he'd go to that. Great memeories of a great guy. Prayers and thoughts to all the family. Jim Bixler
Joanne and Mrs. Dunn,
My thoughts are with you at this time of sadness. I remember Mr. Dunn as a kind man who gave of his time to take us to many basketball games around the valley, to support the Hanford Falcons. Much love to you, Carolyn
Joan and I have only known Roy for a little less than three years. We can say that he was the best neighbor we have ever had. He was so kind and willing to give of himself and we really appreciated that. I Paul was working in the front yard when your great and longtime friend from the 1st grade stopped by to tell me of Roy's death. What a shock! Our prayers are with you as you grieve his passing and your loss.
Paul & Joan Dionne
My thoughts are with you Marlyn, I wish Dustyn and I could attend the funeral. Dustyn is a lucky boy, he got to actually meet his Great, Great Uncle Roy. We Love You.
My thoughts, love and prayers are with all of you. I have wonderful memories of Mr. Dunn and Mrs. attending the Kadlec Medical Center's "Healthy Ages" Dances and the Hanford Retirees luncheon banquets in my ballroom at the Shilo Inn for the last 10+ years. He always had a friendly smile and hug everytime he saw me. What a wonderful and kind man. May you always keep his memories in your heart. Thinking of you and love you all.
It has been my pleasure to have known Roy both on the job at Hanford and at Central United Protestant Church. He will certainly be missed by all who knew him
It seems like yesterday that we were out on the Columbia river enjoying a sunset dinner-cruise. And now he is gone! Roy had a way with people and knew how to ask the right questions. That was why he became the ombudsman for N-Reactor. Noone could have dunn it better!
Your family is in our thoughts and prayers.
My deepest sympathy to the Dunn Family for their loss. My thoughts and prayers are with you all.
I remember Roy from my days as a reactor operator at N. After nearly 28 years at Hanford, I still feel that my job at N was the best one I've ever had, and UNC was the best Hanford contractor I've ever worked for. All of this was due in no small part to people like Roy Dunn.
I first met Roy in the fall of '67. He had just taken on the management of the N Reactor organization and I was I/2 of the instruction team training 7 GE engineers in the art of operating the N Reactor.
I admired his no-nonsense management style and he taught me the art of "attention to detail", which I never forgot. Great Boss, Great Guy.