FIND AN OBITUARY
Service information is posted on our website only with approval from the family.
If you are seeking information not listed below, please contact us.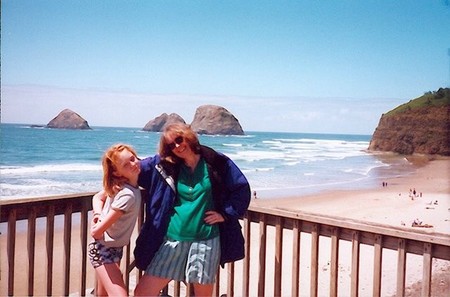 Holly Kathlene Harwood
01/20/1955 — 05/01/2008
From Richland, WA, US | Born in Lewiston, Idaho
Holly Kathlene Harwood
Holly Kathlene Harwood
Holly Kathlene Harwood, 53, of Richland, Washington passed away May 1, 2008 in Richland, where she was a homemaker.
Holly was born in Clarkston Washington, graduated from Lewis - Clark State College in Lewiston Idaho and was an elementary teacher in Idaho and at the Northwest Idaho Children's Home for troubled teens. Holly married Russ in May 1987 and she has one daughter. Her hobbies were camping, traveling, visiting friends and relatives and being the best mom a child could ask for and resided in the Tri-Cities area since 1991. Holly was active with the Richland Kennel Club and enjoyed watching dog shows. She was also a member of Christ the King Catholic Church. Holly's wit and charm will be missed and her time on this Earth was enjoyed by all.
Survivors include her husband, Russell Harwood; daughter, Jordan Harwood; mother, Maybelle Abel and father, Vernon Abel; brother, Ken and sister, Teresa; and numerous nieces and nephews.
An inurnment will take place Friday May 9, 2008 at 9:00AM at Sunset Memorial Gardens, Richland, WA. Russell would like to invite you for an Open House at 556 Fuller St., Richland, on Friday May 9, 2008 from 2:00PM ~ 5:00PM.
A picnic table will be placed at Howard Amon Park in Holly's memory. If you would like to donate towards the picnic table please send a tax deductible check to City of Richland Parks and Recreation, 500 Amon Park Dr. Richland, WA 99352, Attn. Dave Bryant in care of Holly K. Harwood.
Russ, I was very sorry to hear of your loss. She was much too young to leave us. I hope to see you next time you are out this way.
Take care,
Larry Meyer
I was so shocked and sad to hear the news about Holly. I know this is a very difficult time for all of you. Please know that you are in my thoughts and prayers. Take Care.
Sincerely,
Shirley Reed Iman
Holly had a delightful sense of humor, and I have very warm memories of the fun and close times we shared in our younger years. My thoughts and condolences are with Russ, Jordan, and the rest of her family.
No one can say anything that makes the loss of a loved one bearable. Even though we may not understand, remember and be comforted that we are all part of God's plan. Holly made your life brighter and she is now at Home. Remember the good times and look forward to when you will be reunited.
A sister-in-law who had a beautiful laugh and smile and was fun to be around. I will miss her.
I would like to send my prayers to Holly's family. My sophomore year of college was a year of great fun. I lived in a house with Holly, Irene, and Debbie. I have always had special memories of that time, and I am forever grateful for the opportunity to know Holly. Since that time, we have run into each other when she was visiting Clarkston. I always enjoyed seeing Holly and catching up on each other's lives. May God bless your family with his love. Becky
We are saddened by the loss of Holly-Russell & Jordan we hope you
can keep moving ahead and are able to cope with your loss-there is hope for the future as Gods promise
to remove death forever-we love you!
I've known sister-in-law Holly for over 21 years. Lots of memories of things we've done over the years. Condolences to Russ and Jordan. Cherish the good memories that she has given you to help you through this very hard time. We're here for you.
Faye, Bill, Chase and Michele
Russ, and Jordan, I'm so sad for your loss. There is no one who can replace Holly. She has made a lasting impression in your lives and the lives of others. Cherish the times you have now together in her memory.
I am saddened upon reading of Holly's death. Holly and I and many others taught together at the Children's Home. She was a great teacher with a profound sense of humor, wit and full of fun. My love and prayers are with you. Linda Dial
Dear Russ, We are so sorry to hear about your wife. We will keep you in our thoughts and hope that each day for you will bring some healing from your loss.
Thinking of you, Ron and Penie