FIND AN OBITUARY
Service information is posted on our website only with approval from the family.
If you are seeking information not listed below, please contact us.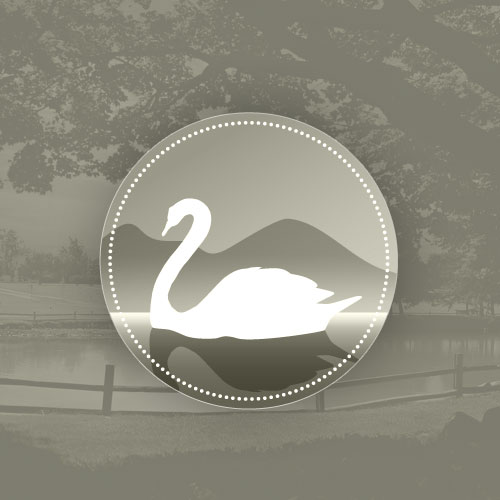 Larry Jay Dizmang
08/27/1942 — 05/31/2008
From Benton, City, WA, US | Born in Yakima, Washington
Larry Jay Dizmang
Larry Dizmang was born to Faye and Rollie Dizmang on August 27, 1942 in Yakima, WA. Larry passed away unexpectedly Saturday, May 31, 2008, at his home with his loving wife by his side after a short stay at Kadlec for a mild heart attack.
Larrry spent his childhood in Wapato and moved to West Richland in 1955. He attended Richland schools from 1955-1959. He was married to Brends Bean from 1962-1975 and had two daughters, Sondra and Dawn.
Larry was the owner/operator of Larry's Exxon in Richland from 1966-1968 and then worked for Dixon Chevron from 1968-1973. After back surgery, he attended CBC and earned his AA degree in Business. He worked for Taylor Auto Parts in Richland from 1975-1996. Larry was in the process of retiring from Verizon at the time of his death.
Larry loved cars and owned many. He could fix and build anything. He enjoyed rebuilding old cars, riding motorcycles, fishing and camping.
Larry spent his last two years living and building his dream with wife Linda on their five-acre ranch. This was a journey in life together which they cherished.
Larry was preceded in death by his grandparents, Lennie and Arthur Mackie; his father Rollie Dizmang and his uncle Jay Dizmang.
Larry is survived by his wife Linda; mother Faye O'Hara; brother James Linda; daughter Sondra Frank Steele: grandchildren Tony great-granddaughter Gracie and Ken Mills; daughter Dawn Willie Belote and grandchildren Derricka and Hadari; stepdaughter Sue Owens Ken and grandchildren Josef and Jenna; stepson Steve Banda Debbie and grandchildren Shawna, Allison, Matthew and Joshua; as well as Nephew Neil Janessa and their son Sam. Surviving him also are his beloved horses George and Blue, and his new puppy Co-Co.
The family invites all who knew Larry to share his humor, his passion, and his life to his Viewing on Wednesday, June 4th, from 5-8 p.m. at Einan's Funeral Home. His funeral will be Thursday, June 5th at 10 a.m. Interment to follow at Sunset Memorial Gardens - Einan's Funeral Home.
I was deeply saddened to hear of Larry's passing. I worked with Larry for several year's at Verizon & I could always count on him to cover the bases & keep things running smoothly.
On my trips to Kennewick, Larry & Linda made me feel at home with invitations to dinner & interesting conversations. Their invitation to join them for Cool Desert Nights is still one of my best memories.
Larry was an interesting & talented person that will be missed by many.
Wow, what a shock. Bill's and my love and prayers go out to all of you during this very sad time. All of the Seattle and Yakima Dizmangs send there love. Bill has very pond memories of Larry Jay. He will certainly be missed. I hope you can find strenghth from God and keep him close to your hearts with all of your wonderful memories. Love from the Bill Dizmang family our kids send their love as well
What great guy!!! Many times in my day I would see Larry….and many times he had a kind word or something to make me laugh!!!"Are you having fun ,yet!"Larry would say. I will miss him terribly!!Danny
Our thoughts and prayers are with you and your family during this tough time. I know that Larry will be greatly missed by his grandchildren. It was a privilege to know him; he was a sweet and loving person.
With deepest sympathy,
Greg,Michelle,Rachel, Jacob,and Katelyn Blackburn
Our thoughts and prayers are with you through this trying and shocking time. Although Larry had been our neighbor for more than a year we had only just got to know him just before he passed away. He had such a good sense of humor and thoughts of helping other people. We are just so sorry we did not get to know him sooner.
I first met Larry and his wife Linda at the Baptist Church in Kennewick. A man of manners.What a Guy! Larry was always working at something with all his talents. He was never short on his time for you when you stopped by.I recall when he and Linda first moved into their home in Benton City. Seemed like a couple months and everything that would make a home complete he was busy at it. I remember one time when I went to breakfast with Carol and Riley where they met often on Saturday mornings and Larry's kidding remarks that made everyone smile. His aura was calming.I'm thankful for the short time I knew Larry. I share in your loss.
Our thoughts and prayers are with you in your time of sorrow. Illness prevents us from attending Larry's funeral, but we will be there in spirit with you all. May the Lord bless you and keep you. We are so sorry for your loss.
We were so shocked to hear the news about Larry. He was our neighbor across the street when he and Linda lived in Kennewick. He was the greatest neighbor and friend anyone could ask for. He was always so willing to help with anything and he always had a smile and hug whenever we saw him. He was always talking to the boys and they both looked up to him. Anytime the garage door was open, Jason would run over there seeing what project he was in the middle of. His presence will be greatly missed by everyone that had the pleasure of knowing him. Our thoughts and prayers are with all of you at this difficult time.
If you ever met Larry you would deem him an unforgettable guy, larger than life and full of it. I haven't seen him since he would come with the Bean clan to the potlucks and Easter breakfasts at Bethany Church in West Richland but he is certainly someone I will remember. He was quite the character and always teasing somebody. I am so sorry for your loss Sondra and Dawn. May God bless you and give you love and peace at this difficult time.
no one was more shockedby Larry's passing then I was,we were long time friends went to church togather for years I loved Larry like a brother, he was my only true friend Carol and I miss him so much,every man should have a friend like larry he never judged you or put you down. he would always listen to you and not compare you to others. God has one of the best there ever was up there with him.I loved you larry and I miss you,your friends Riley and Carol BONDS
I was shocked and saddened to hear of Larry's passing. My heart and prayers go out to the Dizmang family.
Although I had not seen or heard from Larry in years, I will always remember him as being a very happy, jovial person who loved life to the fullest.
May God bless the Dizmang family during their time of need.