FIND AN OBITUARY
Service information is posted on our website only with approval from the family.
If you are seeking information not listed below, please contact us.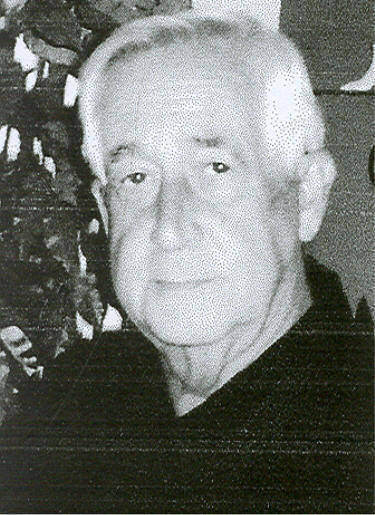 Lawrence Albert Edwards
11/24/1939 — 05/30/2008
From Richland, WA, US | Born in Neosho, Missouri
Lawrence Albert Edwards
Larry A. Edwards, 68, of Richland, passed away Friday, May 30 at Kadlec Medical Center surrounded by his family. Larry was born November 24, 1939 to Paul E. and Pauline Hubler Edwards in Neosho, MO.
His Parents; Grandparents, Mr. & Mrs. Lawrence Edwards and Mr. & Mrs. Albert Hubler; Uncles, Robert Cole & Jess Hubler preceded him in death.
Larry came to Richland in 1948. Larry graduated from Columbia High School, Richland in 1958. He joined the Army Reserves in 1959 training in Fort Ord, CA. He was honorably discharged October 1964. Larry married Bonnie Argo on December 29, 1961. He went to work for General Electric in 1960 and worked for several contractors on the Hanford reservation. Larry was a pipefitter for Local 598th. He retired in 2003. They enjoyed traveling in their motorhome camping, fishing, the Mariners & Seahawks.
He is survived by his wife Bonnie; Son, Scott Edwards, Richland; Daughter Lisa Beaver and her husband Chris, West Richland; Grandchildren, Jennifer Edwards, Eltopia, Amanda Edwards, Everett, Matthew Edwards, Everett, Ashlea Edwards, Kennewick, Kylee Beaver, West Richland; Great-Granddaughters, Kaylee Kerr, Eltopia, Alexia Garner, Everett; Sister Beverly Olson and her husband Glenn, Bay Center, WA; Niece, Serene Matthews and her husband Randy, Boise, ID; Nephew, Kyle Olson, Bellingham; Aunts, Rosalee Cole, Goldendale, Hazel Hubler, Joplin, MO; and several Cousins.
A memorial service for Larry will be held on Thursday, June 5th at 1:00 PM at Einan's Funeral Home, 915 By-Pass Highway, Richland.
I loved my Papa with all my heart…Him and my grandma raised me since i was a baby….He tought me how to swim, took me camping and loved me with all his heart. My grandpa was someone who inspired me to do things and go places with my life. I thank him and will miss him with all my heart…..LOVE—-Amanda
I am so sorry for your loss. I pray that Father God will give you comfort and peace. If you turn to Him, He will guide you through these painful days ahead….I call it the year of "firsts".
Bonnie, Lisa & Scott,
I am sorry to hear of your loss! I enjoyed the times that I had the opportunity to spend with Larry and your family. Your hospitality was so generous. Larry will be missed. My thoughts and prayers are with you and your family.
Bonnie, Scott and Lisa,
Im sorry to hear of your loss. Even after all these years I still remember "Mr. Edwards" as a kind, fun, generous man, and can still hear his laugh in my memories. I spent many days swimming in the pools and riding the motorcyles with your family and always felt welcome. Time has seen us all go our seperate ways, but I wanted to make sure you knew I havent forgotten the time he spent with me as a child. I know you will miss him dearly, but hope that you will find some solace in knowing he will always be remembered as a good man, even from people outside his own family.
Take care. God Bless.
Scott Rios
Bonnie,Scott, and Lisa and all of your families, We were so sorry to read about Larry. Our thoughts and prayers are with all of you. If we can help in any way just let us know.
Bonnie – I was so sorry to read about Larry's death. Rog and I often talked about that deer hunting trip that we all took as young adults? using Larry's dad's trailer, no heat in the car, the trailer swaying on the road, the motor bikes while hunting for deer thank God they didn't get one so that we would have had to deal with that also. Al and Shirley Nall joined us for the second day and poor Al had to hunt with all the women. You and I rode a motor bike with no foot things for me and Rog always talked about with you driving, me riding on the backhow we came into camp and right thru a mud puddle.
I know as our families grew we all drifted apart and I know Rog and Larry continued to cross paths in their work now and then…Here's wishing you and your family many happy memories….Carol Hexum
Bonnie, Scott, Lisa,
I am so sorry for your loss. I will always remember Larry as a father to me in my younger years as a teenager and young woman raising his grandchildren. I'll remember all of the great trips we all took together like Renowhich was my most memorable and the many fishing trips. I learned alot from him and even though I couldnt be there for alot of the years, I still remember. I'm glad I got to reunite with him at the birth of Kaylee Joe and he will always be in my heart as all of you will be. God Bless you all.
It is hard for me to put what is in my heart. I remember the day Larry was born, and will tell you the story someday. I was his 8 yr. old aunt at the time.I don't know how old LARRY was when his family moved to Wa. I do know that I was in highschool when they returned to Neoshofor a few years. It was a sad day for my parents and myself when they moved back to Wa in 48. After Bob & I married and our children were ages 2 and 5 we moved too Wa Itwould have been a lonely place for me without Larry, Pauline,Paul Glen& Beverly and all of the family gettogethers thru the years. A lot wereheld at Larry and Bonnies house. Larry was always special to me, andhis family was my family. For manyyears Larry & Paul & Glen came here for deer hunting. Those were goodtimes.I am very sorry that Larry is gonePlease know that I Loved him verymuch, as I do you all, and I knowThat someday we will all be together in heaven. more time