FIND AN OBITUARY
Service information is posted on our website only with approval from the family.
If you are seeking information not listed below, please contact us.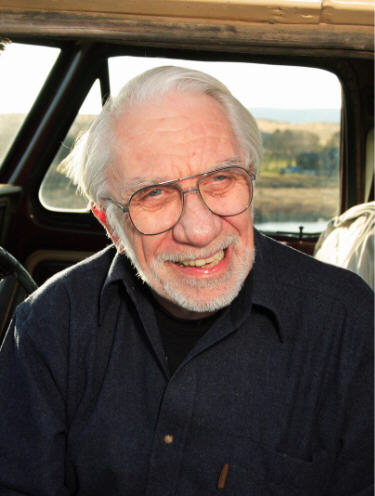 Raymond Lee Wilson
02/07/1943 — 05/02/2008
From West, Richland, WA, US | Born in Akron, Ohio
Raymond Lee Wilson
Ray Wilson, local award winning outdoor photographer passed away on May 2, 2008 after a 3 year courageous battle with ALS Lou Gerhrig's Disease.
Ray was born on February 7, 1943 in Akron, Ohio to Raymond and Emily Wilson. Ray served in the Air Force from 1962 through 1966 in Korea and Vietnam.
Ray worked for several years in the Industrial Supply Industry and prior to retiring worked for the Washington State Dept of Fish & Wildlife promoting the GO PLAY OUTSIDE Program, reaching out to school age children educating them about the activities in the great outdoors.
Ray had many passions in his life that included family, hunting, fishing, archery, traveling and photography.
Ray opened Wind Spirit Photography in 2003 in order to share his photos of the beauty he captured through the lens of wildlife and outdoor scenery. A sampling of Ray's work can be viewed on www.windspiritphotography.com.
Ray served as President of the Washington State Archery Association for 4 years and was inducted into the WSAA Hall of Fame in 2005. He was very involved in teaching our young as well as adults the art of archery; and was instrumental in launching the national program bringing the sport of archery into Washington State Schools. Ray had a great passion and respect for our youth, the outdoors and archery. When Ray learned about the National Archery in the Schools Program he saw an opportunity to combine all three. He worked tirelessly to bring NASP to Washington for our kids. He would be honored if you chose to support NASP with a donation in his name to NASP c/o WSAA, PO Box 613, Hoquiam, WA 98550
Ray is survived by his wife of 35 years, Pam, daughters Jennifer Wilson, Teri Piazza and son Joe Cathie Wilson and 6 grandchildren, Jayson, Michael, Tim, Maddy, Brennen, and Makenna, and a little girl that is due in August 2008. Sisters Rachel Grijalva, California; Becky Lane, South Carolina, and Mother Emily Wilson, South Carolina and dear family friends Scott Piazza and Jeff Hansford and Kjirsti Thirsty Bergam. Ray loved his many Sisters-in-Law, Vicki, Gale, Karen, Marlene, Pauline & Doreen and his Brother-in-Law Bill Haugen.
An outdoor memorial service will be held Saturday May 10, 2008 at 2:00 PM at the pond at Einan's Funeral Home in Richland, the Chapel will be available in the event of bad weather. There will be a Celebration of Life following at a location to be announced later.
In honor of Ray, donations can be made in his name to the ALS Association Evergreen Chapter 19110 66th Ave S #G-101, Kent WA 98032 or Tri-Cities Chaplaincy of Hospice, 2108 Entiat, Kennewick 99336.
Its hard not having you here anymore, even though i never got to meet you. I wish i could just magically teleport you back down here. I miss you so much grandpa.
A treasured acquaintance for 30 years. Safe journeys my friend. You will be missed.
Pam and Family,
My heart goes out to each of you in your loss. Ray was a wonderful man with a sparkle in his eyes. His friendship can never be replaced, but you can take what he gave to you and share it with others. You were truly blessed to be a part of his life. Celebrate his memory!
I have to say that I have never witnessed such great love and dedication then that of Ray and Pam. Ray will be greatly missed and my prayers go out to all his family members and friends.
I will always be with you. I love you, Papa. You will always be in my heart. I know your in Heaven. I am sad your not here. I love you so much. I would always be in your heart.
Love Makenna 5 yrs old
My son Ryan and I loved to talk to Ray during 3-D archery shoots when we belonged to the local archery club. He was a fellow archer with that smiling face and infectous laugh that you were always hoping would be there to swap stories with.
God Speed
Pat
Dear Pam and Family,
I have had the pleasure of knowing Ray, Pam, and family for many years. I am sad to say I haven't been in touch due to our own health issues. Pam you are just such an awesome person. To be there with him and to be able to help him through the days. I am sure at times it was very trying but you always knew that God had a plan for you to be there with him. Things have been very hard for so many people. Our lives get so busy and everyone kind of goes their own ways, trying to survive. But know that I have thought of you and your family many, many, times, and feel really bad that I didn't get back in touch with you last year. Joel was very sick and I was just exhausted. I will NEVER forget Rays laughter! He always had such a big smile on his face. I know that he has joined the "stars" up in heaven! God bless you all forever.
Niki & Joel Solis
Let us go back to the 80's; I met Ray while he was working for Columbia Chain. We hit it off right from the start both in business and in hunting and fishing. Ray could call geese and ducks with the best; but we loved to fish our favorite river together, the Lewis. We had many great trips there in Light Line Tournaments and introducing others to our fishing hole. I especially remember the day we each pulled 16# Steelheads out of the same little slot. Ray has been a great friend and I look forward to Heaven and having him show me around. Pam, Thanks for sharing him with me.
I first met Ray, and experienced his humor, through Pam at work. I was Pam's Tech., so on occations I would take some of her calls. Ray would be on the other end sometimes, and get me laughing, while never telling me who he was, but I knew. His humor was a bright spot in my day. I know he will be missed by his family and friends. My thoughts and prayers are with all of you.
My prayers and heartfelt wishes go out to you, Pam, Terri Lynn, Jennifer, Joe and family. Even though we have not been in close contact for a long time now, I definitely count you as my dear friends. It is wonderful that Ray lived his life doing what he loved. How many of us can say that?
Ray was the best brother-in-law anyone could ask for. He knew when to laugh and when to keep still!!! He was always on the go: archery, photo taking, cruising the inland waters of Alaska 6x with Pam, and his final cruise to the Mexican Riviera in February with family and close friends. We'll miss his BBQ salmon dinners and contagious laughter. He was always ready to roll with the punches and, in fact, that is how his animated character, ORK, was invented. My most memorable time with Ray was a hike up Wallace Falls, taking photos along the way. He was struggling a bit; the ALS symptoms slowing his pace but not his enthusiasm. We'll miss Ray at our family gatherings, but for me, whenever I see or hear a Raven, I'll know that Ray is nearby. My love to Pam and family. Karen aka Bambi
I will miss you terribly, Dad. There will not be a day that goes by where I will not think of you. You will be forever in my heart and I will miss your laughter. I have so many wonderful memories with you and I am blessed to have you in my life. I am proud to say I am your daughter. You are the most important man in my life and always will be.
I love you
Teri
I love you, Papa. I am sad that you passed away. We all love you and we are all sad that you passed away. I am glad your not in pain. We all think your cool. We all know that your famous. I know that you like the mountains of Oregon. We all love you so much.
Love,
Brennen 8 yrs old
When I first met Ray he came to talk to me about photography. He'd recently retired and yearned to take his life long passion for shooting pictures to new heights. Well, he certainly did that! He listened well and worked hard to grow himself into an award-winning photographer. He knew how, and where, to market himself so that his images took off the way those eagles he like to photograph did. He was an amazing guy who shared so much of himself with so many people. It is a privilege to have worked with him and a joy to watch his success. Please know he's in a better place, planning his next great photograph and teaching kids how to do archery.
My best to the family and friends,
Martha
Joe and I have known Ray for over 20 years. The three of us were pretty much inseparable on weekends during 3D shoot season. We all served as officers in the archery club years ago. Ray played a pivotal role in keeping CBAC afloat—he was always a great leader. He was the glue that held the club together. Joe and Ray hunted together until Joe wasn't able to shoot his bow a few years ago. Ray loved his family, loved the outdoors, and knew what he liked and didn't like. Yellow watermelon wasn't really watermelon—creamy horseradish was just "white stuff". We made annual pilgrimages to Patit Creek Restaurant in Dayton with Ray and Pam. His regular uniform was a casual shirt, blue jeans, and sneakers. In his memory we wore that uniform to his memorial service today. Ray was at peace in the mountains, whether hunting, scouting, picking huckleberries, and especially just sitting in companionable silence at camp. Dear friend, you will be missed by all of us who loved you.
Even though you weren't my real father I've always thought of you as my real Dad. I thank you for all the support you gave me through my troubles in my life. Thank you for the many memories, hunting and attending shoots together. You've taught me a lot in my life. I will deeply miss you.
Love,
Scott Piazza
As the newest addition to the Wilson family, I wish I could have had more time to get to know my Father in law. In the year and a half I did get to know him, I learned quite a bit. His thumbs up and contageous smile will be forever imprinted in my mind. We've definately shared some laughs due to my goofy Canadian stories and oh the many questions. I'm sure he'll never forget me asking if, on a trip he and Pam took to Alaska, if he had been to where the tv show "Northern Exposure, was taped. I swear if he had had any Pepsi in his mouth, it wasn't in there for long. We had a great chuckle as he explained to me that it was actually filmed right here in Washington. I loved that he didn't make me feel stupid about it, he just laughed, smiled and said everyone makes that mistake. He and Pam have always made me feel welcome in the family. I am proud to say that his 7th grandchild,Taylor Rae who is on the way, will know all there is to know about Papa and how much he loved us all. I thank you for the wonderful times, BB-Q's, and family gatherings, that you have blessed with your presence. You will be deeply missed but always loved. Keeping you forever in our hearts, minds and prayers, I thank you for the time we did share. Keep on smiling and enjoy all you can while you're here. If there's one thing that Ray has taught us, Live your life to the fullest and never take no for an answer. There's no such thing as "I can't do it". Give a wave to my fellow Canadian geese !!
Love Cathie xo
Dad,
Where do I start? Well the night before you past, Cathie and I were down stairs helping with your pillow, and we were unable to get you confortable, and then I asked you "Hey dad want to go huntting?" and you looked at me with your eyebrows up in the air smile on your face and two thumbs up ready to go. Dad I am missing you really bad right now and I do know your in a better place, I do know your not in pain anymore, I love you with all my heart, and I am sorry I did not say that enough. Well dad we will meet someday once again. I will tell Taylor all about you and her wonderful papa. Take Care dad
Love your son Joe
There will never be another Ray Wilson. I met Ray through archery I got to know him through The Dept of Fisheries and Wildlife and The Archery in the schools program.I feel bad for anyone who has never had a Ray Wilson in their life.Everything I did that had Ray involved meant a little more to me because of him.I met Pam and his sister Rachel when we went on a cruise to Alaska. I didn't have a chance to meet the rest of his family until his memorial service. You could feel the love that they all have for him and all that he meant to his family. I took from Ray a lot of different things but all of it was what Ray was willing to give. He gave to everyone he touched in his life, through everything he did. I will miss Ray but I will never forget him and the changes he made not only in my life but in the lives of all who knew him. Ray we may still be here but at sometime we will be on the other side with you and when we are I bet you will be touching peoples lives there too. We are all thinking of you Ray. To Pam and Rays family thank you for sharing him with all of us.
Pam is the one I have known and admired for many years, I only met Ray once. I am sending my heartfelt sympathy and can only imagine what kind of a guy it was that was married to such a gracious lady.
It was an honor to have Ray in my life and a solid member of our family. He was a giant of a man, can't get any better. I send my deepest love to Pammie, and love and hugs to all Ray's children and grandchildren. You are in my thoughts and prayers.
Pam and Family,
After reading several of the entries written to this point, there is one continuum, Ray touched everyone's heart that he came in contact with. He turned boys into men through example. He made everyone WANT to be a better person. As you know, he has always been an example to me, and will always be the yardstick I use to see if I'm measuring up to being half the man Ray was. He will be missed dearly. I will always celebrate the life that he wanted us all to have in his name. I love you all, and your in my thoughts. If you need to talk about anything at any time, please call me! 719 244 4579
Pam and Family,
After reading several of the entries written to this point, there is one continuum, Ray touched everyone's heart that he came in contact with. He turned boys into men through example. He made everyone WANT to be a better person. As you know, he has always been an example to me, and will always be the yardstick I use to see if I'm measuring up to being half the man Ray was. He will be missed dearly. I will always celebrate the life that he wanted us all to have in his name. I love you all, and your in my thoughts. If you need to talk about anything at any time, please call me! 791 244 4579
I am deeply sorry for this loss. My heart goes out to My Aunt Pam and to Uncle Rays children Jen Joe and Terry. Please forgive me for not comming to the service. I was there in heart. I was told how beautifull it was. Thank You to all the people that helped. May time ease your sorrow and bring you peace.
God Bless with love Debbie
To Pam and family,
Our deepest condolences for your loss of a mate,father and friend.
Sorry I did not hear of it sooner,
but know your and yours are in my
thoughts and prayers…Peggy and Tony.
Grandpa,
I will always remember when you would always say I was three years old when I was actually around 8 or 10 years old. I miss you and you will always be in my heart, there isn't one day that I don't think of you.
Love ya lots,
Tim
Ray was such a special person and I am thankful for the memories I have of him. My favorite one is when Ray, Pam and I were coming back from a state archery meeting and we stopped at Northwest Trek. What an awesome experience to be able to see all the magnificant animals and have Ray share his knowledge with us. I will always remember his love for life, his family, and his smile. He touched everyone he met and I am grateful that I knew him. My thoughts and prayers are with the family and I thank you for sharing him with me and my family.
Dad,
I am so thankful you were my dad. You taught me so much. I have some wonderful memories of being your daughter. I will never forget the example you left for each one of us who loved you and enjoyed spending time with you, even up to the last moments. You fought the good fight and I am so grateful the fight for you is over. I will miss you terribly in every aspect of my life. I will see you when the kids and I go fishing, enjoy camping, shoot an arrow into it's target, spot a deer or belly laugh at a great joke or story. I will remember to find joy in the little things, like being by the water, wearing a well worn pair of Levi's, comfy tennis shoes and t-shirt, listening to a great CCR song, having a BBQ with family on a warm weather weekend and waking up early on Christmas morning. I will take you with me on all the new experiences and adventures to come…knowing you would be cheering me on every step of the way. I miss you every day. Love ya, Jenn
I met Ray through Pam when I worked for her at Transamerica Title 1990-1993. I became know as the "other Pam" in a way, because he offered me a job to come work for him! Needless to say, the "number one Pam" was not too happy. I ended up working at Hanford, but have tried to keep in touch with the Wilson's because they are wonderful people. I will be forever grateful that Ray allowed me to come visit him before he left this world. I can still hear his laugh and see the love in his eyes he had for Pam. It's a wonderful memory for me and I won't forget. See you in the next life Ray and I hope you don't forget my birthday…
Dad,
Well today is your day, I remember last year when I came down to the house to come visit you, you were so excited that I was coming down. I miss you so much and hope that you are doing well and having fun up there and living life free as can be. Taylor will be arriving soon and I will be sharing all kinds of stories to her about you.
I love you dad and miss you so much.
Your son Joe
Happy Fathers Day as your are the best Dad Out there..