FIND AN OBITUARY
Service information is posted on our website only with approval from the family.
If you are seeking information not listed below, please contact us.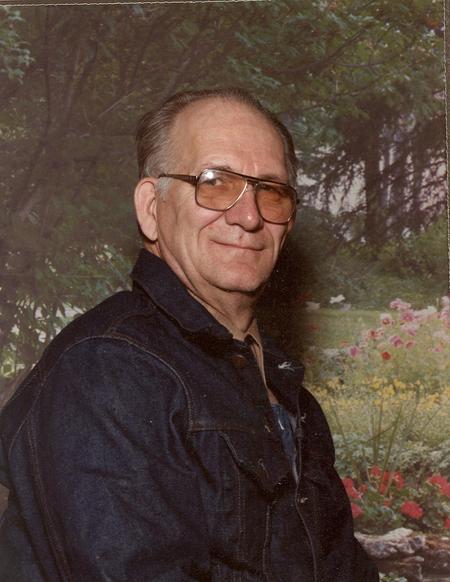 Kenneth Edward Hobson
12/29/1921 — 06/02/2008
From Richland, WA, US | Born in Richmond, KA
Kenneth Edward Hobson
OBITUARY FOR KENNETH EDWARD HOBSON DECEMBER 29, 1921 – June 2, 2008
Long time Richland resident Kenneth E. Hobson after enduring a long battle with Alzheimer disease went to meet his Heavenly Father on June 2, 2008.
Kenneth was born in a farm house near Richmond, Kansas on December 29th 1921. His father George and Mother Lula had a farm near the Potawatomie River and he learned how to fish at a young age. His father passed away when Kenneth was 11 years old. He assumed the role as head of the household and worked for other farmers in the area to help support his Mother and two younger brothers, Eugene and Francis.
He went to a one room elementary school house called Round Prairie School and attended Richmond High School, graduating in 1941. He was a star basketball player and was called Hobby by all that knew him. At the age of 19 he left home at went to trade school and became a welder.
For awhile he worked in Bridgeport, Connecticut and when WWII started he went to the induction station to join the Army. At one time as a teenager, Kenneth was on crutches because of an incurable bone infection in his right knee and leg. He could not pass the physical to get into the Army because of this infection.
He tried to get into every branch of the military but was refused by all and was 4F, meaning at that time he could not be drafted or enter any U.S. military service. In Long Beach, CA. he worked in the ship yard as a welder in defense work. He had a top priority clearance and worked on a secret and new military vessel. These vessels were later known as the landing craft that stormed the beaches of France on June 6th, 1944.
Working in the Kansas City area in 1947, he met and married Ruth Beem.
Ruth had a brother working in a place called Hanford making some good money at the time and in the spring of 1951, Kenneth came to Richland, WA and shortly had a job with General Electric.
He worked for many different companies through the cold war years in the production of plutonium and as a process operator working in 200 East Area, he retired after 35 years from Rockwell in 1986. As a long time Richland resident he was known by many to be a good and dependable worker. Also as a family man who loved to go fishing and camping. He was a Christian and an ordained Deacon in the Community of Christ Church in Richland. He was also a Boy Scout leader for Post 36 of the United Protestant church on Wright St in the early 1960's.
He gave a class on knot tying. Many men today know how to tie a bowline knot because of him.
Most of his friends and relatives have all passed before him. His survivors include two sons, Gregory Hobson and wife Elfriede of Benton City, WA and Ronald Hobson and wife Paula of Green Bay, WI; one brother, Francis-Hobson and wife Annalisa of Vacaville, CA. Two grandchildren, Laura Wampole and husband Herb of Pasco, WA. and Phillip Hobson of Richland, WA. Ruth Beem Hobson resides in Independence, MO.
There will be a funeral service held for Kenneth on Sunday June 8, 2008 at 2:00 PM at Einan's Funeral Home in Richland, WA followed by a graveside service at Sunset Memorial Gardens. Viewing will be held on Saturday June 7, 2008 at Einan's Funeral Home from 1:00 PM to 5:00PM.
June 17, 2008. I just received the notice of my cousin, Kenneth. My thoughts and prayers to all his family. My Dad, Ray Hobson and mother, Bertha was very fond of Kenneth in his younger years and remember my Dad telling about the basketball games he attended. I will pass this information onto cousins here in Kansas. With my caring thoughts and sympathy you are on my mind. Marilyn McQuay
To Greg & Frank, You have my sympathy on the death of Kenneth. How ironic he would pass away on my mother' birthday. He always thought so much of his Uncle Ray & Aunt Bertha & spoke many times of his spending his summer days with them. His visit to Ohio 10 years ago was a time of visiting & sharing memories for he & my mother. Kenneth told many stories of his childhood with grandma & grandpa Hobson. You are in our prayers.
Mr. Hobson was a good friend and a good neighbor. I will miss him.
I had the pleasure of working with Ken at the 200 Areas Tank Farms. I started out as an Operator Trainee and Ken was one of my mentors. I'll always remember being in my own little space and Ken saying "Richard, C'mon lets go!" Ken was always there to ensure I was doing things right and pulling my own weight. We had good conversations on our bus rides out to work. Accept my condolences to the family and Ken will be in our prayers.
Ken and my father were very good friends. Ken was a very funny and kind man. He brought sunshine to every room he entered. MY thoughts and prayers are with you and your family at this time. He truly will be missed.
Kenny was my oldest brother and beloved by all our family. He was a hard worker. He saved my life when I was 5yrs old pulling me from the Potawatamie River in Kansas when we were fishing. At the time he was on crutches and could hardly walk but he really could swim. I will always have loving memories of my big brother. He will be deeply missed.
Frank
Kenneth was my uncle and though I didnt see him often enough I will always remember the times we spent together with great fondness. Uncle Kenneth had a great sense of humor, told us great adventure stories and had a warm playful nature about him. He could be serious when the situation called for it and was always a man that anyone could depend on. When I was in the Coast Guard I remember looking forward to his letters of encouragement and family news. God Bless you Uncle Kenneth and rest in peace. We will miss you.
Ken was more than an uncle he was a kind soul. Although I didn't spend much time with him in my adult years, I can remember in my youth several family vacations we spent together. I recall fishing on the Columbia river, and target shooting in the hills outside Richland. Most of all what I will cherish about Ken was his personality. He was a lighthearted soul that enjoyed playing pranks on the kids…joking around…and making us laugh. My father his brother Frank always talks fondly of his big brother. He will be missed by all of us.
Uncle Kenneth made me laugh too. Especially when he made his tongue touch the tip of his nose. I could never figure out how he did that. I will miss him.