FIND AN OBITUARY
Service information is posted on our website only with approval from the family.
If you are seeking information not listed below, please contact us.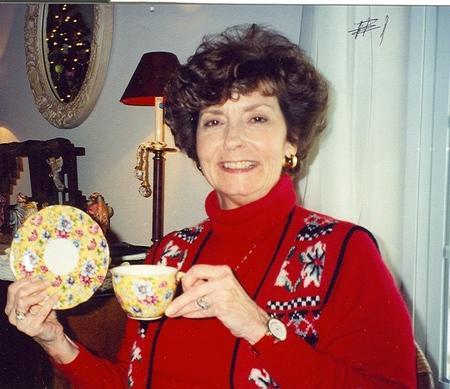 Margaret Gertrude Hemsworth
11/28/1936 — 06/24/2008
From Pasco, WA, US | Born in Salinas, CA
Margaret Gertrude Hemsworth
MARGARET G. SEALS HEMSWORTH Einan's Funeral Home, Richland
Margaret Hemsworth was born on November 28, 1936 in Salinas, California. She went home to be with the Lord on Tuesday, June 24, 2008, at her home in Pasco after a courageous battle with cancer.
Margaret was married to Ronald L Hemsworth, Sr. on June 27, 1954 at the First Baptist Church of Pasco. During their 54 years of marriage, they lived in Pasco.
Margaret was preceded in death by her parents, Paul and Margery Seals. Margaret is survived by her husband, Ronald Sr. of Pasco; three children: Paul Cindy of Kennewick; Deborah David Espinoza of Kennewick; and Ronald Jr. Joy of Sauk Centre, MN; fifteen grandchildren - Michelle, Lance, Justin, Sarah, Nicole, Christopher, Holly, Don, Alexandria, Samantha, Ronald III, Aaron, Elizabeth, Jacob, & Stephanie; and 7+ great-grandchildren. Siblings include Edith Tom Hatsios of Seattle, Linda Robert Burch of Corvallis, OR; Anthony Dawn Seals of Fredricksburg, VA; and Cindy Seals of St. George, UT.
Margaret was a homemaker while her children were young. After this, she worked at Snyder Chiropractic Center and then Summit Physical Therapy until 1993 when she retired. She graduated from Pasco High School in 1954 and enjoyed majorette, choir, and drama.
Margaret trusted Christ as her Savior in 1956. She served in many roles in her church and was very active. She was a member of Richland Baptist Church.
Margaret enjoyed spending time with her family, vacations at the OR beach and in MN, tea parties with her friends, reading, and homemaking. She will be painfully missed by her family and friends.
A memorial service will be held on Friday, June 27, 2008 at 11:00 a.m. at the Richland Baptist Church, 1632 George Washington Way in Richland, WA. For those that wish memorial contributions may be sent to Richland Baptist Church in memory of Margaret.
Not a day goes by that I don't think of you. I think of the great times we had together, especially when we went to England in 2000. What a blast that was! I'm trying to keep up with my promise to take care of Dad. We all miss you very much! You are gone but will never be forgotten.
Love, Debbie
Wish I could be there for it. Praying for all of you.
Mom – We will miss you terribly, but we know you are in a better place with the Lord. We love you.
Dear Hemsworth Family,
We were so saddened to read of Margaret's death after battling with cancer.
Our family has so many great memories of the years you were our neighbors on Nixon St. while all our children were growing up! What a wonderful time of our lives; the potlucks, the swimming parties, and just the fun of watching children have a good time together.
We are so sorry we will be unable to attend the service on Friday; we will be leaving in the a.m. taking two of our granddaughters on a long planned camping trip.
Our love, sympathy and prayers for your comfort are with all of your family.
Very sorry for your loss
Jerry Rinehart
Paul, Cindy and Family,
My thoughts and prayers are with you and all of your family.
God Bless,
Traci
My deepest thoughts are with Paul, Cindy, and the entire Hemsworth family. Just know that Margaret is in a place now that only beautiful dreams are made of.
God Bless ~
We will always remember Margaret's laughter, enthusiasm and beautiful singing voice.
Ron and family. We are so sad to hear of Margaret's home going. We know that she is with the Lord and that is good. We will be praying for all of you at this difficult time in your lives. I have so many wonderful memories of Margaret. She was such an elegant, sweet and godly woman. I know she will be missed dearly. She certainly impacted my life. We love you all. We wish we were closer so we could attend the memorial. I am sure it will be a fitting tribute to a wonderful lady. Brenda and Todd
I've enjoyed knowing the Hemsworth Family. Margaret was a joyful person and full of life! My sympathy goes to Ron and the children and grandchildren. I've experienced the loss of my Mother, Step-Father, and recently my Sister, Bonnie, in May of this year. Give me a call if you would like to talk sometime. Alan 783-0115
Dear Ron & Family
I remember Margaret so vividly when she first came to Summitt Physical Therapy. I was struggling with keeping things going and she just clicked in and made everything work right. I am sorry I haven't kept in touch but she is a person we will always remember. I mentioned something or other and she said, "Are you a born again Christian"? That sealed us together right then. I look forward to seeing her in heaven.