FIND AN OBITUARY
Service information is posted on our website only with approval from the family.
If you are seeking information not listed below, please contact us.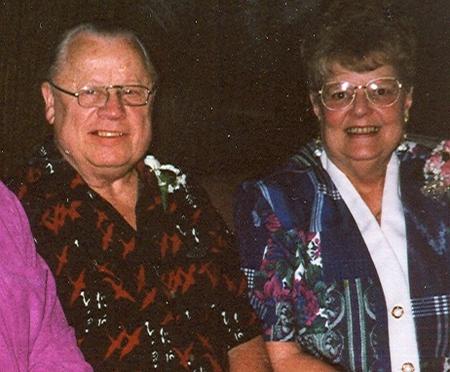 Robert Stanley Pietz
12/11/1927 — 06/25/2008
From Richland, WA, US | Born in Lakefield, MN
Robert Stanley Pietz
Robert nickname-Bob was born Dec. 11, 1927, in Lakefield, Minnesota, to Elmer and Myrtle Pietz. He was raised in Minnesota, on a farm, outside of Comfrey Minnesota, along with four brothers Kenneth, Kermit, Donald and James, and two sisters Donna and Shirley. He loved that farm. He looked forward to his summer vacations, during the early years, where he would pack up the family and head for Minnesota, to visit relatives, and spend time on "The Farm."
Bob served in the Army National Guard.
At the vunerable age of Twenty, Bob met Marian Ericksen. He was a very responsible young man. He worked very hard, for every penny he earned! He wasn't one, to take time for a social life. Marian was persistant though, and they were wed on Oct.19, 1952, in Comfrey, Minnesota. They were married for 55 years. Bob's journey of fatherhood began, when he help bring two sons Gary and Jeff, and twin girls, Denise and Debra into this world.
Bob loved doing things with his kids! He put up an above ground pool in the backyard, where he, his kids, and neighborhood friends enjoyed many summers. He always initiated fun things for his kids to do; from riding in go-carts & mini-bikes, to going fishing, and rollerskating at the Richland Rollarena, to camping trips with friends. He also purchased a boat in the early years, where he spent many of summers out on the river, boating and water-sking. He taught his kids how to ski on the river in the summer, and in the winter, he taught them how to snow ski. He was very passionate, about snowskiing, and loved heading for the slopes! Along with these hobbies, he also purchased a motorcycle with a sidecare. He loved taking the kids out for a ride in it, and even did a few tricks along the street, in front of his house! Bob was always curious about the solar system and became an advid star gazer, and learned everything he could about the Universe! Bob especially enjoyed taking home movies. He did this throughout his life, first of his own kids, then his grandkids. Bob's favorite music to listen to was "Polka!" You could always find him at home, listening to his polka music, whistling along with it! He also took pride in having his pilots license, in which he made a few flights in the early years. Bob, was a "do-it-yourselfer," and a "Mr. Fix-it" in just about everything! He was talented in "figuring out" anything that needed to be repaired or made. From cars, to home improvements, and anything mechanical, he could fix it. "He was the Man!"
He was a resident of Richland for 53 years. He worked for Battelle Northwest, as an Instrument Technician. He retired from the Hanford area, in 1988, the year his grandson, Korey was born. Korey was adored by his grandpa, and became his "best buddie!" They spent most of his retirement years together.
We his kids and grandkids were very lucky to have Dad and grandfather like him! He was dedicated to the welfare of his family!
Robert is survived by his wife Marian; sons Gary and Jeff Pietz; daughters Denise Myers, Debra Pietz; granddaughter Kayla Pietz, and grandsons Brady Myers and Korey Pietz. Bob was preceded in death by his Mother and Father, Sister Donna Hintzer and Brother, Donald Pietz.
Visitation will be held on Saturday June 28 at Einan's Funeral Home, Richland from 3:00pm to 8:00pm. Also on Monday, June 30th, 3:00pm to 8:00pm. A memorial service will be held on Tuesday July 8, 2008, 2:00pm at Einan's Funeral Home.
Memorial donations may be made to The Cancer center of the Tri-Cities and or, The Chaplaincy at Hospice House, 2108 W. Entiat Ave., Kennewick, WA 99336.
---
I am so sorry for your loss. I didn't hear about it until today, but please know that I'm thinking of you.