FIND AN OBITUARY
Service information is posted on our website only with approval from the family.
If you are seeking information not listed below, please contact us.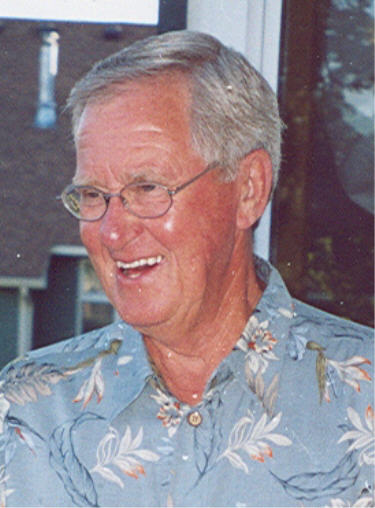 Eugene Wood
09/20/1935 — 07/01/2008
From Kennewick, WA, US | Born in Wapato, Washington
Eugene Wood
Eugene Red Wood, 72, of Kennewick, WA passed away July 1, 2008 in Kennewick. Born September 20, 1935 in Wapato, WA, he resided in the Tri-Cities since 1951.
He was an Engineering Technician for Westinghouse Hanford Company. Red joined the Army Reserve in 1957, retiring as Command Sergeant Major. He was an active member of Richland Baptist Church.
He leaves behind his wife of 47 years, Shirley; son, Darin and wife Brenda and their children Stacey Razor and Hollie Wood; daughter, Dana Leverett and husband Alan and their daughter Faith; sister, LaDean Stice and husband Cliff. Preceding him in death are his parents, Frank and Mildred Wood, and his sister, Leatrice Leingang.
Memorial services will be held at 11:00 AM Monday, July 7, 2008 at Richland Baptist Church, 1632 George Washington Way, Richland.
Memorial contributions may be made to Hospice at Tri-Cities Chaplaincy, 2108 W. Entiat, Kennewick, WA 99336.
Shirley, Darin, and Dana, I join you in grieving the loss of a very special man. As a kid, I spent more time at your house than I did my own – especially during the summer months.
Red is surely sitting at the throne of our Heavenly Father singing barbershop duets with Shorty!
God Bless You
SGM Wood was the type of man to be honored with a life to be aspired too. The world has lost a good man.
Dear Aunt Shirley,
Our heart-felt prayers go out to you as we unfortunately cannot stand with you tomorrow to honor Uncle Red. Please extend our condolences to Darin, Dana, their and Uncle Red's family.
We could not forget how overflowing Uncle Red's hospitality ran and big his heart was making us feel right at home when we visited back in February of 06. Michelle's fondest memory of summer vacations spent in Washington State was Uncle Red's "roof top" spring-board into the pool.
Know that you are in our prayer's and if there is anything we can do please don't hesitate to call.
With deepest love and sympathy
aunt shirley and family our thoughts are with you. We will miss uncle Eugene, but we know he is in a better place now .We love you all .Jake ,Janet Sailer your family from North Dakota
Shirley and all of your family
Our prayers are with you all. Eugene will be missed so very much. We thought of him as someone we could look up to and was always there when we needed him. We just had to call him and he would come when Mom and Dad were sick and we knew we could always lean on him. We knew he had and still has a strong connection with the guy upstairs. Know that you can call us at anytime and we will be there for all of you. We love all of you and Uncle Eugene
Gary and Debbie
Aunt Shirley and family,
We will miss Uncle Gene very much. He was kind, generous and always made us laugh. The boys especially loved spending time with him feeding the fish in the pond. We take comfort in knowing that he is in heaven now, well and pain-free.
We love you,
Scott, Kelly, Caleb & Ben
Aunt Shirley, Darin, Dana and Family,
All our thoughts are with you. Uncle Gene will truly be missed.
Love you, Craig and family.
Aunt Shirley, Darin, Dana and Family,
All our thoughts are with you. Uncle Gene will truly be missed.
Aunt Shirley, Darin, Dana and Family,
Our thoughts are all with you.
Shirley
Karen and my thoughts and prayers are with you and your family. Gene was a friend and fellow soldier to me. I have fond memories of his laughter and good advise. He will be missed by all.
Larry and Karen Dodson
He lives on in our hearts & memories. I know he's smiling because that's the way I remember him. Our thoughts are with you all.
Love, Doug & Alison
Red and I carpooled to Hanford for a couple of years, and worked together at N-Reactor. You get to know one another pretty well when you ride together for thousands of miles. As a result of my learning the true charactor of Gene, I selected him to be my Battalion Comand Sergeant Major, and then my Brigade Command Sergeant Major. He was a true leader of soldiers, and became my close and dear friend, as well as my most trusted enlisted leader. I love the man he was, and always will.
I miss him so much. He took care of me while we were growing up and loved me as only a brother could. I will miss his happiness and hearing him sing and just being. I'm happy that he's out of pain and at peace with Mom, Dad and Lea
Shirley & the Wood Family,
My sincerist sympathy to all of you in the loss of Red. My memories of Red at Richland Baptist Church are many. I remember Red as being a very strong Patriot and having such a wonderful upbeat personality. My parents, Dick & Betty Polk, always enjoyed hearing Red & Shirley sing at church. Red will be missed by many.
Aunt Shirley & family,
Uncle Eugene will be missed very much.He was always one of my faverite uncles.He will always be in my heart & in my thoughts.
Love & miss you all
Trudy Holland
Aunt Shirley & Family,
Our heart and prayers go out to you,
but I'm sure that this is one person that got 1st class seating on his trip to Heaven not to mention the Presidential suite when he got there. I for one will truly miss him. I looked up to him as one of finest men that I have ever Known.He will be in our thoughts forever. He has always been there for us when needed, so I want you to know, We will always be here for you.
All of our love always,
Donnie & Diane Leingang
Wood Family
I am so sorry for your loss. I am also so very sorry I could not make it back in time to make it to the funeral. I heard all the kids I grew up with were there. I will never forget the wonderful trips we shared to the beach every summer. Those are some of my favorite memories. I always remember Red having a smile on his face. Just being around him seemed to make the day brighter. Our thoughts and prayers are with you.
Shirley & Family,
My deepest sympathy to all of you for the loss of Red. He was a truley good person that was a pleasure know. He will be missed and remebered fondly by all who knew him. How fortunate we are to have known him.
My sympathy,
Judi Pearson Parker
I am so sorry for your loss. I was so sad when I learned Red wasn't getting better and wasn't coming back to work. I prayed so hard but it wasn't meant to be. Now he is in the loving arms of our Lord.
Shirley and Family,
Our prayer is that your sadness will soon be turned to joy in that Red is with the Lord where there is no more pain. Both you and Red were an inspiration to us in our younger years at Richland Baptist Church. We looked to you as an exampe of how a young Christian couple should live and we are better for knowing you, We loved hearing you sing. May God richly bless you now and in the days to come.
Your Brother and Sister in Christ,
Dave and Nadine Reynolds Cochran
What a special friendship we have shared with you and Red. The backyard barbecues with Red's special prime rib. The anniversary dinners we have shared for years and our birthday dinners. So special. But we will still celebrate all of those special days and of course he will be right there with us. How special it was for Paul and I to be able to sit with Red in the Hospice house Monday and Tuesday and read a few scriptures we thought he might like and for me to hum a few songs that I thought he might like. Not so sure he recognized the songs cause Paul and the nurses had there doubts. But I knew Red had a good sense of humor. He squeezed my hand a couple of times and I'm sure he will save me a special space in the choir in heaven. We will miss you so much Red but we will meet again. Love Paul and Linda
Wood Family,
I worked with Red at Hanford for many years. Red was always upbeat and a fun guy to be around. He was a good man and was respected by everyone. He will be missed by many. My condolences go out to the entire family.
Perry Bushnell
Shirley, Dana, Darin and family,
I am sorry to hear that Red has died. He was a great father. The last time I remember seeing Red and Shirley was in Costco. He was so proud to boast of Dana's upcoming wedding. My thoughts are with your during the next year of "firsts" wihout him.
Sincerely, Shelly
Red was a joy to work with during the better years at Hanford.
For those of us who were lucky enough to know and love Red we weep. We are the ones that will grieve the most, and our grieving will be selfish thoughts just because we do not want him gone. We are the fortunate ones that got to see how much he cared about others, especially his family. Through the years of friendship with both he and Shirley we shared so many wonderful fun times. Having known Red since high school has given us a bond of deep friendship that is so rare. We were so blessed to have had Red in our lives as long as we did. Old friends are the great blessing of one's latter years. Red was that special friend to both Bill and I and our family. So many memories, to numerous to list, all our vacations together, special Holidays shared, the birth of our children, and just spending time together laughing and having fun. Until we meet again buddy, you will solely be missed and never forgotten. Always our Love, Carol & Bill Griffin
Shirley, I was so sorry to hear of Red's passing. Red was a special person. My best to you.
Pattie
Aunt Shirley
Our thoughts and prayers go out to you,Darin,Dana and family. We only wish we could be there to help celebrate the life of Uncle Red. We will always remember our trip out there in 2003 what a great time we all had at your home.
My fondest memories growing up were the trips we made back to Washington going to your home with the pool with all those Aunts Uncles and crazy cousins. We love you Shirley and know the lord will see you through this difficult time.
Shirley & family,
I am so sorry to hear of Red's passing. He was one of the nicest, dearest people I have ever known. I just got back in town today and am so sorry I missed the service. You will all be in my thoughts and prayers. God only takes the BEST.
Tracey Lyon Burrowes
We just wanted to share our condolences to all of you. We are thinking of you and you are in our prayers.
Dennis and Brenda Gray
Joyce and Bill Wilcox's daughter
To the Stice and Wood families,
We are so sorry for the passing of Gene. You are all in our thoughts and prayers.
Linda and Barry Hicks
Aunt Shirley, Darin, Dana and Family,
Our thoughts are all with you. Uncle Gene will be truly missed, but knowing he is in a better place