FIND AN OBITUARY
Service information is posted on our website only with approval from the family.
If you are seeking information not listed below, please contact us.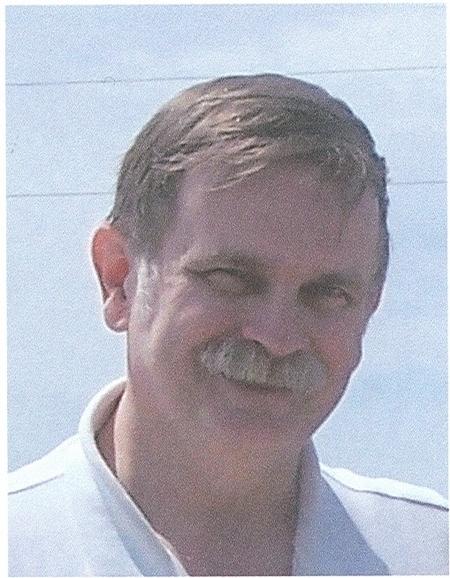 Daniel Robert Bonin
09/11/1950 — 11/21/2008
From Kennewick, WA, US | Born in Milwaukee, Wisconsin
Daniel Robert Bonin
Daniel R. Bonin, went to his eternal home on Friday, November 21, after a massive aneurysm. Dan was born September 11, 1950 in Milwaukee, WI to Daniel J. and Esther M. Bonin. Dan grew up in Milwaukee and attended the University of Wisconsin-Madison and graduated in 1980 with a degree in Mining Engineering. He met Diane Hahm at Madison in 1973 and they married on December 19, 1976. The couple moved to the Tri-Cities in 1980 and Dan worked for the Basalt Waste Isolation Project for Westinghouse. In 1989, after cancellation of the project, Dan worked for Wackenhut in Security Systems in Aiken, SC. In 1991, he returned to the area and worked for Hanford Boeing, then to Everett, WA. Dan returned to the Tri-Cities to work for Energy Northwest ten years ago, as a Computer Applications Analyst. Dan was a member of Holy Spirit Catholic Church.
Dan is survived by his wife Diane, sons Chris and Tim, his 90 year-old mother Esther, brother Gerry and his wife Judi, and their children Jenni, Carol, and Cathi, and numerous family members. Dan is preceded in death by his father Daniel J., grandparents and other family members.
Dan enjoyed his job, caring for his dogs, playing computer games, playing cards with family and especially close friends Don and Sue Graves. He enjoyed spelunking, sailing, traveling with his family in the RV, watching old movies and JAG reruns. He enjoyed talking proudly about his sons Chris, who followed in his father's career footsteps, and Tim, who is completing his degree in meteorology. Dan especially enjoyed following Tri-Cities Prep football games from what he considered the best seat in the house, working on the "chain-gang". He talked fondly about all of his friends.
Visitation will be at Einan's Funeral Home in Richland on Tuesday, November 25th from 3:00-6:00 PM, followed by a service at 6:00 PM. Interment will be in Milwaukee, WI. Donations in lieu of flowers can be made to Tri-Cities Prep.
Diane – I was so sorry to hear of Dan's death. You have been in my prayers. I have been keeping up with Roy and Dawn – I hope they sent you my sympathies. I plan to be at Dan's service in Wisconsin on December 18th.
My memories of Dan are all delightful! Not many people I would be able to say that about. His energy and positive "can do" attitude were always a breath of fresh air. How we will miss him on the Prep campus! Please know you are all in our thoughts and our prayers….and you have our continued friendship and support.
With love, Pat and LeeAnn
Dan had the attributes that I want in a coworker because he was hard-working and knowledgeable; but above and beyond that, he was always willing to be of help to others. He also was easy to talk with and had a lot of common sense. I feel blessed to have known him. He spoke often of his family. He will be greatly missed by many people.
Dear Diane, I am saddened by your loss. My heart goes out to you and your family. I pray that God gives you strength and courage during this difficult time and as time goes by.
Dena
Dear Diane, Chris and Tom, My heart goes out to you in your loss. May the healing powers of your faith sustain you at this time. I will see you at the burial mass in Milwaukee. Please know that many people are praying for you at this time. In sympathy, Jim & Carol Vescova Roy's sister
Dear Esther and family,
God Bless and keep you all at this time and your days forward.
You are in our prayers out here in Santa Barbara.
Sincerely, Mary and Larry Mason
I am thinking of Danny as we called him when we were growing up as I make my Thanksgiving meal. I recall sharing an annual holiday meal with him and a number of other unruly cousins long ago packed in at "the kids" table in my grandparents basement.
Though I haven't seen him in as many years, I will set a place for him tonight.
Warm Regards,
Michael Berns
Diane,
I am a good friend of your sister Dawn. I was so sorry to hear about your husband. I have prayed for you and your family.
Sincerely,
Dawn Gharst
Dear Bonin family: my thoughts and prayers are with you. I worked with Dan at ENW and always enjoyed our visits when he would come and help me figure out a database configuration or create a special report for me, he was always smiling and a bright spot in the day. He will be missed.
Karen Johnson
Our thoughts and prayers are with you during this difficult time.
Joe, Nancy, Erik and Pete
Roy Carlson's brother and family
When we last spoke, we were at the Pasco airport waiting for a plane to Denver. You were headed to see family and visit with your son and my husband and I were headed to Orlando for a REALTORS convention. It's a happy memory and I hope you cherish it as much as I do. Please accept my warmest condolences.
Diane, Chris, and Tim,
Dan and I shared a year together in Everett, working for the Boeing Company after Boeing left Hanford. Dan was hard working and productive, and a friend to appreciate during a taxing transition for both of us. It is a pleasure remembering him and our ties at work and the Tri-Cities, and in knowing of his love of family that motivated his finding a transition back to hearth and home.
Best wishes,
John Schur
To The Bonin Family our deepest sympathy go out to you and your family members. Dan is going to be missed by everyone who knew him. It was always nice to see him at the TCP games and catch up on what the boys were up to.
Diane,
Although I don't believe we've ever had a chance to meet, I'm one of Dan's many cousins. I am one of the 12 children of Esther's sister, Ruth.
I remember Danny as we called him then as a kid and we as cousins played together at many Holiday times and summer vacations. As a kid, I remember him to be a pretty happy guy. I know he will be missed.
I send my condolences to you and your family. I pray that you will entrust all your pain and sorrow to Our Heavenly Father for He surely is able to give great comfort.
2 Corinthians 1:3-4
Praise be to the God and Father of our Lord Jesus Christ, the Father of compassion and the God of all comfort, who comforts us in all our troubles, so that we can comfort those in any trouble with the comfort we ourselves have received from God.
Jeanne Berns Ward
Diane,Chris,Tim…I don't know that we ever met,but I was one of Dan's 24cousins -he and I where both the same age and spent 1 week each summer at our Granparents home…Dan was so adventuress in my memory of those days…I am so sorry to hear of his passing…I am sure his boys will continue to make him proud..sincerely
To the Bonin Family with my deepest sympathy. Dan and John Schur came from Hanford to work in our CAD/CAM group at Boeing in Everett. And although it is more than ten years ago, we all remember Dan well, not only for his work and expertise but also for his calmness and cheerfulness. Being an old hand at security from past experience, he got a kick out of sometimes being addressed as a security officer – just by his calm and upright demeanor. He will be in our memories.
Sincerely,
I am Dan's wife, and just wanted you to know that we appreciate all your thoughts and memories of Dan, he will be greatly missed. Please continue praying for all of us in his family including his Mother Esther. It is your support and understanding that help us get through the day, one at a time-thank you.
–Diane, Chris and Tim
We are sorry to hear about Dan's death and will keep him in our prayers. I am not sure if you recognize my name, but I am your cousin, Marlene. I am Art and Loretta Schaefer's daughter. It's been a long time since we saw each other. Please accept our deepest sympathy and we will pray for all.
we have known the Bonin family for over 52 years-I saw Dan grow up and enjoyed visiting at the family home where I witnessed a lot of Dans shenanigans as a growing young boy, He had a very inquiring mind–we knew he would have a successful future, His mother Esther was very proud of his accomplishments. He and his brother Jerry were close as kids and continued a close relationship as they matured, We are very saddened by his sudden death, and offer our sympathy to
I'm taking a wild stab at this but I believe this is the Dan who grew up a few blocks from my home on So. 34th St. in Milwaukee, and he attended St. Ignatius Loyola grade school. I'm a few years older than him and I believe we served Mass together several times at the parish with Frs. Marian, Melvin or Louis officiating. I'm saddened to hear that he has left us, and at such a young age. I'm grateful for the kindness his family showed my family in those great years when we were growing up together. Please accept my condolences – he will remain in my thoughts and prayers.