FIND AN OBITUARY
Service information is posted on our website only with approval from the family.
If you are seeking information not listed below, please contact us.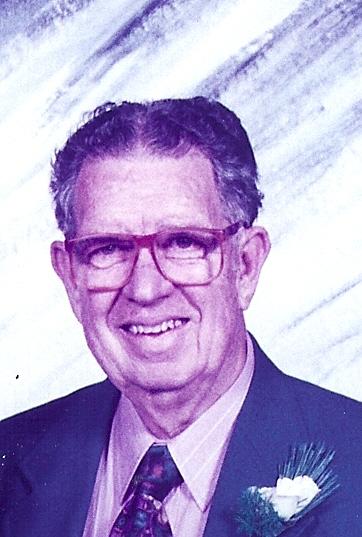 Miguel De La Puente
11/25/1915 — 11/25/2008
From Richland, WA, US | Born in West Tampa, FL
Miguel De La Puente
Miguel De La Puente Richland, WA
In loving memory of Miguel Mike De La Puente who passed away peacefully at his home on his 93rd birthday in Richland, WA on November 25, 2008. Mike was born on November 25th, 1915 in West Tampa, Florida where he grew up and married his sweetheart and love of his life, Molly in 1935. In 1943 he was working at a naval shipyard when he learned of a great opportunity to come to Washington State and work on the Hanford Project. He moved to Washington, started working for DuPont, and in 1944 was joined by his wife Molly and their 3 daughters. They settled into their new life far away from their Florida oasis, to a brown windy desert called Hanford. They made many new friends, made Richland their home, later had another daughter and began to enjoy their new "oasis".
At Hanford, he was actively involved in the Operating Engineers Union, Local 280 and served as a Union Steward for many years. He loved cooking and enjoyed making his special dishes for his fellow coworkers. After making many long lasting friendships, he retired as a Chief Power Operator in 1983 with 40 years of dedicated service.
Mike was very involved in the community and played an important role in the early days of the establishment of HAPO Credit Union, recruiting new members whenever the opportunity arose. Over many years, Mike served on the HAPO Board of Directors in various positions which included Secretary, Treasurer and President for several years. He made many friends and considered many at HAPO his extended family. In 1999, Mike was very proud to be the 1st recipient of the HAPO Volunteer Excellence award.
Mike had many interests, loved spending time with his family and enjoyed taking them on many adventures throughout the years. He loved to travel and after his retirement he and Molly traveled to many different countries and always brought back great stories and unusual gifts. He was a wonderful husband, father, grandfather, great grandfather and friend, with a great spirit, wonderful sense of humor, a love of life and was always there for his family.
After Molly passed away in 2003, Mike moved in with his daughter Elsa and husband Gene, and with the wonderful help of his caregivers was able to continue to live a peaceful life enjoying his family for his remaining years. Mike was a member of the Richland Baptist Church and enjoyed their visits to his home.
Mike is survived by his sister Mary Sais of Jacksonville, Florida, his daughters Nilda Carpenter and husband, Dave of Pensacola, Florida; Elsa Osborne and husband Gene of Richland; Verna Millspaw of Surprise, Arizona, and Dot Egeland of West Richland; his grandchildren, Tom Carpenter, Michael Carpenter, Daryl Roberts, Tracy Costanzo, Laura Roberts, Melanie Horn, and Justin Egeland, his great grandchildren Brandon Roberts, Blake Carpenter, Sara Costanzo, Jared Costanzo, Isabella Newell, Hunter Egeland, and Ava Newell.
He was preceded in death by his parents, his loving wife, Molly, and his sister, Ida, and his little dog Heidi who was such a joy to him.
The family would like to express their thanks and deep appreciation to Mike's caregivers Mary, Natasha, Alyssa, Marina, Lena and Victoria, and previous caregivers Charlotte and Oksana. They are special, loving kind people and treated Mike as their own family and Mike considered them to be part of his.
Memorial services will be held at Einan's Funeral Home on Saturday, November 29, 2008 at 11:00AM. Private family inurnment will follow at Sunset Memorial Gardens.
Dad, we will always love you, we will miss you dearly, and you will always be in our hearts.
As you danced in the light with joy, Love lifted you. As you brushed against this world so gently, You lifted us. -T.C. Ring
Mike–
I Thought Of You Today
I thought of you with love today but that is nothing new I thought about you yesterday and days before that too, I think of you in silence I often speak you name. All I have are memories and your picture in a frame. Your memeory is my keepsake with which I'll never part. God has you in His keeping I have you in my heart
–Uknown
Mike,
Thank you for being such a wonderful person. It was a pleasure knowing you and working for you. You will be greatly missed and thank you for all the wonderful memories.
Elsa and Family,
Thank you very much for everything and God bless! I will always remember your kindness and love.
Mike,
You have no idea how much you are missed! We still miss and love you so much.