FIND AN OBITUARY
Service information is posted on our website only with approval from the family.
If you are seeking information not listed below, please contact us.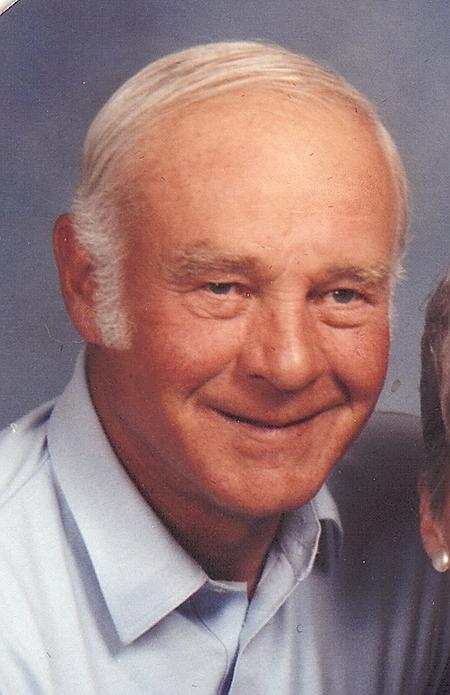 Richard R.C. or Dick Roberts
10/29/1928 — 11/07/2008
From Richland, WA, US | Born in Anderson, IN
Richard R.C. or Dick Roberts
Richard "R.C" or "Dick" Roberts Richland, WA
A long time local real estate agent and avid golfer, Richard Charles "R.C." Roberts passed away peacefully Friday, November 7th surrounded by loving family and cherished friends. R.C. had just turned 80 the week prior.
R.C. and his wife Patti moved to the Tri-Cities in 1975, at which time R.C. began his residential real estate career, helping local families locate their new homes and become familiar with the wonderful features of the Tri-Cities area.
R.C. thoroughly enjoyed playing the game of golf. As a member of Meadow Springs Country Club, he was able to score 12 holes-in-one and shoot his age several times. R.C. won dozens of golf tournaments and championships in several states while playing competitive golf. However, he could find no better joy than playing with his buddies at Meadow Springs Country Club. After his retirement, R.C. also enjoyed playing Texas Hold-em and spending time with his family.
R.C. was born October 29th, 1928 to Harold and Helen Roberts in Anderson, Indiana. Growing up in Anderson, R.C. or Dick, as he was known in Indiana, enjoyed working on his uncle's farm, working and playing on the local golf course, and starring as a three sport high school athlete. In 1946 R.C. was a valuable member of the Anderson Indians' High School Basketball State Championship team. R.C. went on to play college basketball at Anderson College. R.C. moved to Ft. Lauderdale, Florida to work in the hotel industry. It is there he met Big Band Singer and his life long love, Patti. R.C. and Patti got married in 1950 in Ft. Lauderdale, Florida. They moved to Anderson, Indiana, and raised three children while starting his professional life working in automotive sales and real estate. Patti preceded R.C. in passing on June 6th, 2008.
R.C. is survived by his three children: sons Mike and Jeff and wife Sandi, who still reside in Indiana, and daughter Peggy Barnes of Richland, WA. R.C. and Patti also have three loving grandchildren, Brooke, Tana, and Evan. He leaves behind his brother, Larry, as well.
A memorial service will be held at Richland Lutheran Church at 901 Van Giesen in Richland, WA on Wednesday, November 19th at 3:00 p.m. Visitation will be at Einan's Funeral Home in Richland, WA on Tuesday, November 18th from 5:00-8:00 p.m.
In lieu of flowers, memorial contributions may be made in R.C.'s memory to The First Tee of Columbia Basin, 820 N. 1st Ave., Pasco, WA or at www.thefirstteecolumbiabasin.org or Good News Media Ministry, c/o Richland Lutheran Church, 901 Van Giesen, Richland, WA 99354.
We are thankful to have known R.C. — to have been touched by his kindness and friendliness. Each of our four children knew that he cared about them because he always made a special effort to say hello to them and call them by name. They looked forward to seeing him when he they saw his car at Peggy's house, our dear next-door neighbor. We will always remember the year he dressed up as the Easter Bunny for our neighborhood Easter egg hunt.
peggy, i am so sorry about your dad. i always thought he was such a nice man, my thoughts and prayers are with you, Rise
To Peggy and family, I'm so sorry for your loss. Patti and Dick were a very special couple and in the 12+ yrs. of knowing them, I laughed alot and cried too. It's so rare when you have people who come into your life and leave such a wonderful lasting impression. I will forever hold them both in my heart. My prayers are with you and your family. Dick, I will truly miss your duet with Patti every year on my Birthday. Thank you for touching my life.
Blessings,
Raelene Wooley
To Mike,Jeff and the Roberts family;
I am sorry for your loss of an old friend to me and my father. Growing up playing golf every day with you two in the summers was a great and very fond memory. My prayers are with you all and now dad will have another old friend to tee it up with as he passed away in 94. Memories and his spirit will live on through our hearts. God bless
Dave
Joe and Maraby Allardt send their prayers and best wishes to Patty and the Family.
We are keeping you in our thoughts and prayers.
Fondly,
Dave and Barbara Gephardt
Peggy and family, My Tri-City Dad. That was my joke with RC. I always told him , When I grow up I want to be just like hime. I spent a lot of quality time playing golf and cards with RC. I was with him on one of his rounds of golf when he shot under his age of 72 , as he shot 71. It could have been a 70 but he missed a three footer. He will hit every fairway and sink every putt on his new journey and I will miss my time spent with RC as will everyone that new Dick. Thanks for keeping me informered over the last few weeks, I will think of your father often and stride to be half the man that RC was, thanks again Peggy, Love Loren Miller
To Peggy & family –
Your dad was a great, great guy. I was lucky to have known him for a big chunk of my life. You should have a ton of fantastic memories of him, your mom, and all your family. I will remember RC as a golfer that was one excellent competitor but a true gentlemen. I'm sure he carried these two characteristics into all aspects of his life. I won't be able to make it to the service Wednesday but I probably have an excuse that your dad would accept – Zach, our oldest, is in the 2nd stage of PGA Q School in Texas and dad is caddying. I'll be thinking of RC and you and your family on Wed. next week. Take care and thoughts and prayers go your way.
Jim and Sharon Bixler and family
PS – About 20 yrs. ago RC took time to teach me how to hit a sand shot and from that day forward I've been a pretty good sand player. Thanks RC.