FIND AN OBITUARY
Service information is posted on our website only with approval from the family.
If you are seeking information not listed below, please contact us.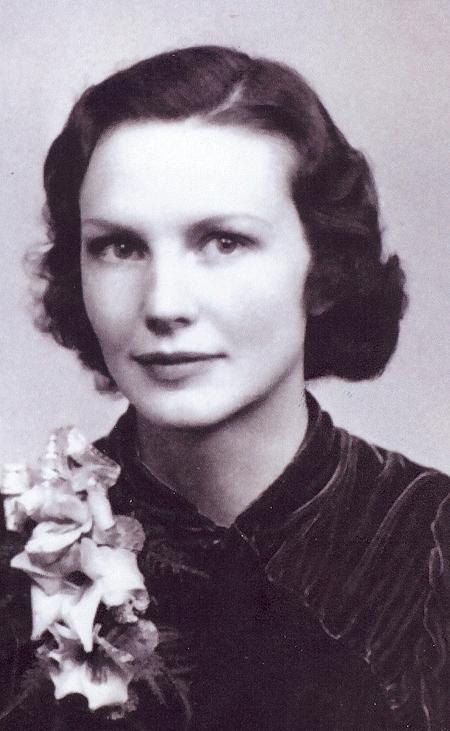 Sarah Mildred Lind
02/17/1911 — 12/10/2008
From Kennewick, WA, US | Born in Twin Falls, ID
Sarah Mildred Lind
Sandra Mildred Lind
Sarah Mildred Lind passed away on December 10, 2008. Millie was born in Twin Falls, Idaho on February 17, 1911. She was 97 years of age. She has been a resident of the Tri-Cities for the past 62 years. During the 50's and 60's she worked at Hanford as a clerk and secretary for G.E. She was a member of Richland Lutheran Church, The Tri-Cities Garden Club and the Society for the Blind. She is survived by: her younger brother Ken and his wife Betty of Kendrick, Idaho; her son, Gary and his wife Alleen of Hermiston, Oregon; her son Dennis and his wife Virginia of Grants Pass, Oregon; her granddaughter Tabitha Anderson and her husband Eric and their children Abigail and Gabe of Yakima, Washington; her grandson Brandt Lind and his wife Joanne and their children Kersee and Nathan of Hermiston, Oregon; her granddaughter Melissa Flores and her husband Luis and their children Isaac and Giselle of Puyallup, Washington; her granddaughter Heather Martin and her husband Scott and their children Abigail, Scottie, and Ellenie of Salem, Oregon; her grandson Garth Lind and his wife Rachel and their children Makenzie, Jackson and Layton of Hermiston, Oregon; her grandson Aaron Lind and his wife Melissa and their children Anders, Cydney and Grace of Hermiston, Oregon; her grandson Jared Lind and wife Denelle and their children Hannah and Kayla of Prosser, Washington; and her granddaughter Sara McDonald and her husband Ethan and their son Ryker of Hermiston, Oregon. Millie was preceded in death by eight brothers and sisters and her husband Art. Sarah Mildred Adams got her primary education in Elgin, OR and her high school education in The Dalles, OR. After high school, she went to the Normal School in La Grande, OR for a year and then took a job as a teacher in a one room school house a few miles south of The Dalles. Her parents sent her younger brother Ken to live with her and keep her company. During the early years of The Depression she went to Beauty College in Chehalis, WA and got a job as a beautician in Centralia, WA. In the fall of 1934 she fell in love with Arthur Lind. They were married in Elgin, OR on August 31 1937. They set up home in Centralia, WA where Art was a teacher and principal at Lincoln Elementary School. Her two children Gary and Dennis were born while living there. In 1946 the Lind family moved from Centralia to Richland and into an" A" house. Art had gotten a job as the Principal of Jefferson Elementary School. After Art's retirement, they moved to Kennewick. Millie's great passions in life, besides her family, were cooking, sewing and gardening. She loved trying new recipes and creating variations on old ones. She was selected by her employer to compete in a "bake off" in Louisville, Ky. in the 1960's. She didn't win, but really enjoyed the competition. During her years of employment at Hanford she brought home many small prizes for the safety slogan contests she won. She has always had a garden wherever she has lived and with husband Art being an avid photographer she possessed hundreds of beautiful flower slides. Even in later years with her eye sight failing from macular degeneration she loved to make floral arrangements and compete in the Garden Club contests. Her sewing was an integral part of her family life. Besides sewing many of the clothes she wore, she would make many of the sport shirts worn by her husband and sons. She was well known by the yard good stores in the Tri¬-Cities. She shared her passions for sewing and cooking with her grandchildren and her creative spirit is living on through them. Millie loved to travel with Art. They took many trips together after his retirement from the Richland School District. They got to explore their respective family histories with trips to Finland and England. They went on many cruise type trips for the sheer joy of being together and seeing the world. They loved sharing new experiences together. Millie enjoyed excellent health in her 97 years of life and was very grateful for that. Her macular degeneration had made her legally blind, but with the determination to not let that slow her down she was always self-sufficient. This past Thanksgiving she hosted dinner for 20 members of her family. She is a role model for all ages. Donations may be made to Second Harvest Food Bank, 810 E. Chemical Drive, Kennewick, WA 99336.
A funeral service will take place on Wednesday, December 17, 2008 at Richland Lutheran Church at 1:00PM followed by a graveside service at Sunset Memorial Gardens in Richland at 3:30PM. Visitation will take place on Tuesday, December 16, 2008 from 5:00-8:00PM at Einan's Funeral Home.
Our deepest condolences to Gary and the entire Lind family on the passing of their mother, grandmother and great grandmother. What a full life lived of 97 years! May the thoughts and prayers of those near you be of comfort to you all at this time.