FIND AN OBITUARY
Service information is posted on our website only with approval from the family.
If you are seeking information not listed below, please contact us.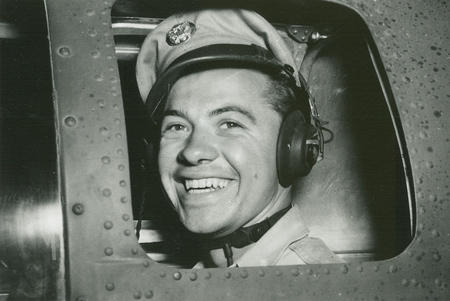 Charles William Ward
02/17/1924 — 03/23/2009
From Richland, WA, US | Born in Albuquerque, NM
Charles William Ward
Charles William Ward
In Loving Memory
Charles William Ward, 85, of Richland, passed away in the Hospice at the Chaplaincy on March 23, 2009 after a brief battle with cancer. Chuck, as he was known to friends, was born on February 17, 1924 in Albuquerque, New Mexico. He met his wife, Eileen Coyle, in Walla Walla while training for service in the Army Air Corps. He served as a B-17 tail gunner and completed 50 missions in North Africa in World War II from February 17, 1943 to November 11, 1943. He and Eileen married in December 1943 and he then went into pilot training. He would have completed the training, but the war ended and he was honorably discharged in August 1945. He and his bride were planning to travel to Albuquerque to live, but they learned that Hanford was hiring and they decided to stay and live in Richland. He worked on the Hanford Project from September 1945 to December 1987, retiring as Manager in computer operations. After retirement Chuck and Eileen traveled extensively for 20 years throughout the United States and Europe.
His family fondly remembers how he loved to sing, play golf, and shoot pool. And if you mentioned a familiar phrase, he would enthusiastically burst into song with those words. Chuck was proud of his military service and frequently sang The Air Force Song--so much so that two of his daughters decided on Air Force careers.
Chuck is survived by his wife of 65 years, Eileen, of Richland; his three daughters, Sherri Johnson Col, USAF Ret Kurt, Susan Gonzales Joe and Sandi Donahue MSgt, USAF Ret, as well as four grandchildren, Joni Gonzales, Jeff Perkins, Matt Johnson Angela, Seth Johnson and Sara Lapeyre; great-grandchildren, Michaela Gonzales, Tyler Lapeyre, Jaaskela Perkins, Sascha Johnson and his brother Jack D. Ward Jo of Santa Maria, California, nephew Eric Ward, niece Ingrid Ward, nephew Jimmy Ward Christy and niece Helen Robertson.
A memorial service with full military honors will be held Saturday, March 28th at 2:00 p.m. at Memories at Sunset Event Center on the beautiful grounds of Sunset Memorial Gardens in Richland. The family invites you to express your thoughts and memories in their online guestbook at www.einansfuneralhome.com. Memorial contributions, if desired, may be made to Hospice at the Chaplaincy, Kennewick, Washington.
My deepest sympathy goes out to all of you. I am so glad Sandy could fly out and be with all of you through this very difficult time.
Kathy Boyle
I always looked up to Chuck as I often sought his advice when I was growing up since I was foot-loose and fancy-free with vague notions of the world. Chuck always gave me his best advice even tho I wasn't always bright enough to follow it. He will be missed dearly.
Our thoughts go out to all his family in their time of need. We wish the best for their future lives knowing they will miss him, but he left them a legacy of family cohesion, hard work, and tenacity to keep them in good stead.
I didn't know Mr. Ward but he was a Bomber Dad and that means a lot. My prayers are with you and your family.
We will miss Uncle Chuck dearly. He was always happy and enjoyed life. He was always a joy to be around. We always saw a smile on Uncle Chuck's face. We love you Uncle Chuck and we will miss you.
Our condolences to your family. We are sooo glad that Sandi was able to be there for both her father and mother at this time.
Sorry for your loss.
Eileen, Sherri, & Family –
Chuck was a great guy. I remember him from the old Shammy days to Meadow Springs times and all the rest. I remember him as a gentlemen, very fit, and a lot of fun. And, he was always a good solid pick for the golf gangsome. Cherish the memories. Sharon and I are thinking and praying for you all. Jim & Sharon Bixler
We will always remember the fun times that we shared with you and Chuck. His little chuckle and happy smile made the times we spent together special memories for both of us.
Our memories of being with Chuck as a neighbor and a very dear friend for more than 40 years are treasures we will enjoy forever. Know, dear Eileen, that you are in our hearts and our prayers.
Eileen and family…Joe and I are sending you our love and prayers at this time. My memories of you and Chuck, Vern and Marion and my Mom and Dad are so wonderfully wrapped up with my childhood…and with music and song! I am blessed to have known Chuck and to have had you all in my life. Our hearts are with you. Love, Joanne Sunnie Rolph Andress
Eileen & daughters — What a wonderful husband, father and friend Chuck was. It was our pleasure to know him for many years. He's now without pain and safe at Home with God. We too will miss him.
To Sherri and family,
I remember so fondly the times I spent at your home with your family-what a loving, talented and fun group of people! We had some wonderful times singing alot of old tunes while pumping the peddles on the player piano. I really respected and admired your parents and I share your sadness but also share the happy memories of your dad. My thoughts and prayers are with you all.
Sincerely,
Paulette Lawson Sicilia
Our sincere Condolences to you Eileen and All
the family. We always enjoyed seeing you and Chuck on your visits to Santa Maria, CA. The days, weeks and months will not be easy for your adjustment but with Gods help we always seem to be able to get through the bad times. I am sure all the good-times and memories will also assist in this transition. May God Bless You and All the Family.
Dave & Pat Swann
Santa Maria, CA
Thanks so much for your love and inspiration during my "growing up years" and, as the years went by, your love and interest in my family. I remember fondly, many family gatherings when my dad and Chuck would "compete" as to who could eat the most turkey, etc..
We were always amazed at how much Chuck could eat and still stay so slim. Many, many dear memories….of my Uncle Chuck and Aunt Eileen.
Susan: I ws sorry to read of the loss of your dad. Even tho I never met him, through this obit, I better understand where your sense of humor came from.
I know we have not reconnected since school, but Luda would occasionally remember some of you girls' stunts in high school.
May the God of our Universe be with you, your sisters and mother.
Louise M. Moyers
Susan, so sorry to learn of your loss. I know how hard it is to lose a parent. Glad you were able to move back and spend time with him. Treasure those moments. You and family will be in our prayers. Ray & Diane
Please accept my deepest and most heartfelt condolences for your loss. I worked with Sandi for many years and can testify to the love and respect she had for her dad. She often shared 'with pride' her dad's service in the Army Air Corp and her pride in following in today's Air Force. Our lives will be judged by many as we live them out however the truest testimony of a life well lived is given by those who loved them the most…Mr. Ward was loved by Sandi and I'm certain by the others close to him.