FIND AN OBITUARY
Service information is posted on our website only with approval from the family.
If you are seeking information not listed below, please contact us.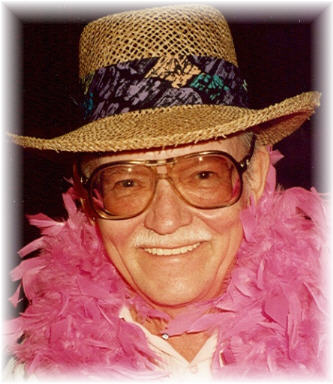 Howard Ronald Ennor
07/19/1914 — 03/05/2009
From Richland, WA, US | Born in Blackfoot, Idaho
Howard Ronald Ennor
A well-read life driven by insatiable curiosity and an innate sense of wonder ended on March 5, 2009, when Howard Ronald Ennor died in Richland. A naturalist at heart, Howard acquired his love of nature by being up close and personal with it from an early age. Born into a subsistence farming family in Blackfoot, Idaho, on July 19, 1914, he rode in a buckboard covered wagon over the Lewis and Clark trail to the Willamette River valley when he was three years old. A life-long learner and the youngest of three brothers, Howard matriculated from a one-room school house at age 15, then earned a degree in German from Willamette University and a graduate degree in German and international relations from the University of Chicago. His professional management and financial acumen surfaced while working as an analyst for the administration of the City of Chicago, during which time he met and dated Lucile Hennings "on a dare." Three dates later they were engaged; they married on April 13, 1940. Their son, Dale, was born in 1941 after which the young family moved back to Oregon, where Cheryl and Gary were born. Howard worked in city government and municipal operations prior to taking a job at the Bonneville Power Administration that ultimately led to working in the budget and finance division for the U.S. Atomic Energy Commission in Richland beginning in 1948. In 1954, Susan rounded out the family that actively shared Howard's appreciation for nature—tide-pooling, camping, and hiking throughout the Pacific Northwest—while also being active in scouting, family activities at Southside United Protestant Church, and school and PTA roles until 1961. Then Howard's love of travel got a boost when he accepted the position of Director of Budget and Finance for the International Atomic Energy Agency in Vienna, Austria. The family set sail from New York City on the USS Independence to see Casablanca, Rabat, Palma, Naples, and Genoa on the way to Innsbruck before settling into their new life in Vienna. Thus began Howard's 15 years of stimulating diplomatic experience and international travel across all continents but Antarctica—and always with a sense of wonder in getting to know the people, environment, language, history, and culture of his terrain. He pinch-hit as the Director General at the annual United Nations General Conference and attended official receptions for heads of state and royalty in palaces throughout Vienna, where he also enjoyed music and performance art, Heurigen interludes, and weekend hikes in the Vienna Woods. He sailed or flew across four oceans; visited islands and reefs; straddled the source of the Rhine and Danube rivers and followed them to their outlets; crossed bridges spanning the Seine, Thames, and Arno; and watched the sun rise over Mt. Everest. From Turkish bazaars and floating markets in Asia to cathedrals, temples, mosques, and monasteries across the globe, Howard thirsted to learn and absorb the natural and cultural history of all landscapes. He delighted in bird life, architecture, folklore, food, art, and music—from the Bustards of the Hungarian plains to St. Sofia in Bulgaria and the Sistine Chapel in Italy; from medieval and chamber music in Irish castles to sound and light performances in castles in the Loire valley; from yogurt on the Bosporus to sugar cane sap in Singapore; and from the Siberian choir in Omsk to the Maori dances in Rotoria. Howard hiked in the Alps and Dolomites and visited Mt. Ararat and Mt. Cook with its Tasmanian Glacier, and the volcanic peaks of Fiji and other nations; sailed up Norwegian fjords and through Venetian canals; and ducked sandstorms in Egypt. After his around-the-world trip home, Howard finished his career working for ERDA in Washington D.C. and Richland, then retired to a full pursuit of his diverse menu of interests: gardening, birding, grandchildren, traveling, documenting his life and local bird life, co-leading a Girl Scout troop, and enjoying a long association with the Lower Columbia Basin Audubon Society LCBAS in assorted leadership and educational roles. He was recognized for his endless dedication to environmental education, conservation, and his balanced approach to nurturing nature and honoring the limits of our planet. He continued to share his passions and sense of humor with his family, including five grandchildren—David, Sophia, Alex, Alison Skylar, and Morgen—who survive him with his children and their spouses—Dale and Mari-Anne, Cheryl, Gary and Pat, and Susan and Don. Although he sometimes claimed that "growing old like this is no fun," he invariably found and inspired fun and added "isn't life great though? We've had some wonderful experiences!" In lieu of flowers to honor his memory, please contribute to the LCBAS education fund P.O. Box 1900, Richland, WA 99352 and think globally, act locally. An informal graveside gathering will be held at Sunset Memorial Gardens at 12:00 PM on Sunday, March 8, 2009. An ice cream social—to be announced—will be held in June to celebrate Howard's well-lived and well-loved life. Gute Fahrt und komm gut Heim, Opa!