FIND AN OBITUARY
Service information is posted on our website only with approval from the family.
If you are seeking information not listed below, please contact us.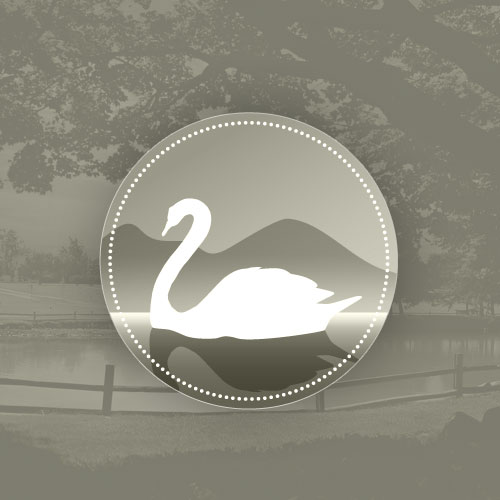 Robert Wiltse Baldwin
08/18/1923 — 03/24/2009
From Richland, WA, US | Born in Bridgeport, CT
Robert Wiltse Baldwin
Robert Wiltse Baldwin August 18, 1923- March 24, 2009
Bob left us peacefully in his sleep after fighting a courageous battle with cancer. He is survived by his wife Catherine of fifty-two years; sons Robert W. Baldwin Victoria, Kenneth C. Baldwin Kathleen, daughter Lisa Anne Moore Richard J. and his sister Joan L. Harvey Henry H.. He was a beloved grandfather to seven grandchildren: Kris, Alex, Ken, Shane, Sam, Taylor and Katie.
Bob was born in Bridgeport, CT and grew up in Fairfield and Litchfield, CT. He graduated from Worchester Polytechnic Institute with a degree in Electrical Engineering and was a member of Sigma Phi Epsilon.
His business career spanned four decades in the Oil and Gas Industry in New York City. He happily raised his family with Catherine on Long Island.
He was a veteran of WWII in the Army Air Corp. During active duty, after several successful bombing missions over Northern Italy, his plane was shot down by the Germans. He was soon captured and marched to Stallag Luft III as a POW until his camp was freed at the end of the war. Bob was a member of the American Ex-Prisoners of War AMEXPOW.
An avid golfer he began his love for the sport at the age of six in Litchfield, CT and played the game all his life. After Bob and Catherine retired to Richland WA in 1996 here he continued his love of the game and was active with the men's club at his course. His grandson Alex grew up playing golf with his much loved "Papa" who taught him the game. He fell in love with his home course at Horn Rapids especially the beautiful vistas of the Yakima River and Rattlesnake Mountain.
Special thanks to Dr. Kevin Weeks of the Tri- Cities Cancer Center who did everything humanly possible to ensure his comfort over the years of treatment.
He was deeply loved by his family and friends and will be missed and not soon forgotten.
"Give me my Romeo and when he dies, take him and cut him out in little stars and he will make the face of heaven so fine that all the world will be in love with night and pay no worship to the garish sun" Romeo and Juliet III, ii, 17-31 by William Shakespeare
I heard the voice of Jesus say, come unto me and rest Lay down thou weary one thy head upon my chest I came to Jesus as I was, weary tired and worn I found in Him a resting place and He has made me strong.
I met Bob and Catherine at Bob Junior's house and was immediately captivated by both of them. They were witty, poignant and hugely humorous!
Catherine…Carol, Lauren, Joseph and I want to send you our condolences and prayers. We send our love.
Terry C. Stokes and family
Dear Bob.
I only met your Dad a few times but in those brief moments I could clearly see that all of the qualities that I most respect in you, you inherited from your father. He was a very friendly, intelligent, caring and calm man and he must have been proud of his son. My Dad was born the same year as yours and died when I was 19 1987 you are truly blessed to have had such a Dad. As a father of a 2 yr old boy I am reminded of the honor of being a dad and all the responsibillites that go with it. My thoughts and prayers are with you and your whole family.
Please accept our sincere commiseration on your loss.
God bless you and be with you as you bereave and sort through this difficult of times.
All of our love is with you.
Your friend,
Doug
Bob, wanted you to know that I was thinking of you and your family. I hope that warm memories of your father will help to ease your loss.
Steve
Mrs. Baldwin,
I am sad to hear about Mr. Baldwin. I remember being at your house at Horn Rapids and you sending Mr. B. out the door to play golf with a nice smile on his face. I always admired you two and the kindness you shared.
God Bless you and your family.
Bob Baldwin was one of the first people I met when we moved here.
They lived next door, and I was not a golfer, just starting. Bob took me under his wing and out we went. He was a gentleman, on the golf course or next door. May he rest in peace.
I regret that I was not given more time to share with Bob. When I retired in about 1994 and took up golf, one of the finest men I met at Horn Rapids was Bob Baldwin. He was smart, wise, and generous. He offered me several bits of advice on how to improve my game and they really helped. He was always friendly and we all missed him when he came to the course less often. Now I will miss him the rest of my life.
We shared Kay and Bob for several years as their neighbors. Bob was always smiling and upbeat with a kind word for all. We shared many dinners with them along with the care and feeding of the beloved "Penelope the Swan". We will miss Bob more than you can know and can still see his wonderful smile. Our prayers and condolences go out to Kay and the rest of their family during this time.
I spent many enjoyable rounds of golf with Bob at Canyon Lakes when he lived in that area a few years ago. I appreciated his knowledge of the game and great sense of humor. As a current cancer survivor, I will be lighting a "Community Aglow" balloon in his honor during the local walk in Columbia Park on April 17th. I'm sorry we didn't have more time to share.