FIND AN OBITUARY
Service information is posted on our website only with approval from the family.
If you are seeking information not listed below, please contact us.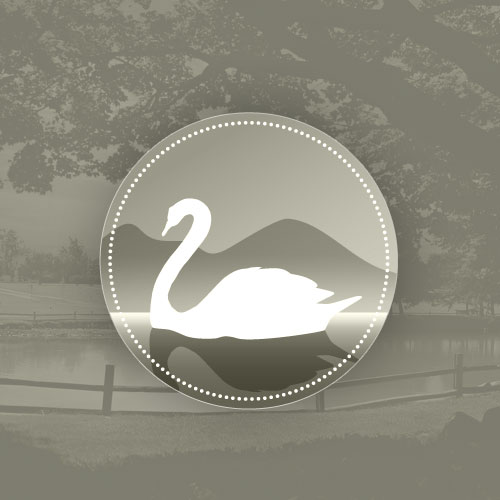 Helena W. Hoffman
08/15/1923 — 04/14/2009
From Richland, WA, US | Born in Manchester, NH
Helena W. Hoffman
Helena W. Hoffman, 85, of Richland, passed away on April 14, 2009 with her daughter at her side. She was born August 15, 1923 in Manchester New Hampshire to immigrants Kiprian Worenic of Russia and Malanka Zawinska of Austria. She attended Manchester schools and completed two years of college. With WWII ongoing, Helena joined the U.S. Navy WAVES as a Pharmacists Mate. She was honorably discharged at the end of the war in 1945.
During her tenure with the Navy, she met a striking Marine John Donald Hoffman Jr. of Pennsylvania. After the war, John and Helena were married and moved to Richland to become pioneers at the Hanford project. John passed in 1965. During her full career, she worked first for General Electric, then Douglas United Nuclear and UNC Nuclear Industries, retiring as a QA engineer.
Helena was an active member of the Richland American Legion Post 71 for 32 years, serving as Post Commander, Finance Officer and Adjutant. She was also a member of the Honorary 20-4 Woman's Organization and the Ladies Auxiliary VFW Post 7952.
She is survived by her son John Jack D. Hoffman III and his wife Agnes of Lake Oswego, OR; Linda A. Sterling and her husband Steve of Kennewick; Grandsons Matt Hoffman of Portland; Scott Sterling of Richland; Midshipman Lt. Garrett Sterling, US Naval Academy, Annapolis MD; and 3 great grandchildren.
She was a very quiet person, but a real friend when needed.
Memorial contributions may be made to the Boys and Girls Club of Benton & Franklin Counties and Columbia Basin College to benefit young struggling mothers.
It was my pleasure and privilege to know and serve your mother. I will miss her and, miss seeing you, Linda and Steve.
It was a pleasure to meet you, Jack and Agnes.
I know how much she was loved.
God Bless
Wanda
To Helena's Family, I am very sorry to hear of Helena's passing. I worked across the hall from Helena at 100-N many years ago. She was very knowledgeable in the business and I appreciated her helpfulness. I reacquainted with her in recent years at, of course, the Spudnut Shop and she has always maintained that quick mind and dry humor. I'll miss her.
Sincerely,
Georgia Stoffels Combs
Helena was one of a kind. My husband and I first met her at the racquetclub pool decades ago but she also knew my dad from swimming at the Richland YMCA. We have so many wonderful memories of her. Like many avid swimmmers, she liked the pool temperature to be on the cool side and she was so happy and enthusiastic after a workout when she could claim that the temperature was just right. We had a wonderful time talking and a few years back I'd see her not just at the pool but out on the path by the river getting in her walk. We enjoyed her humor, her smile, our conversations and her friendship. Her work ethic was an inspiration. We hope her family is comforted with many happy memories.
Condolences and prayers to Helena's family of whom I did not know. We knew Helena as a VFW Auxiliary 7952 member. She used to love to join in at the VFW for darts and she enjoyed that. We had seen her prior to us leaving town for the winter and having recently returned, I was about to ask if anyone had seen Helena lately. You have the condolences of every auxiliary 7952 member who knew your mother. She enjoyed her visits to the VFW for sure…never at a loss for words. I will remember her fondly.
Jack, Linda;
So sorry to hear of your mother's passing. I've had several opportunities to visit with her over the past 5-6 years and she was always quick with her humor. She was a good friend to my mother, and stopped by to visit on occasion.
I remember so many things about your mother over the years. You were the first family to have TV in our neighborhood, and used to let me know when the George Gobel show and Liberace shows were on so I could come over and watch them.
I also remember that your mother liked to swim. One thing I had always wanted to do was talk to her about her childhood. Maybe you can share some of her experiences from her childhood. It has been good for me to share some of my dads memories, and to keep alive some of the heritage I have from his life. You should try to do the same, sharing with your kids and family.
One thing is for sure. The loss of a parent leaves a big hole in your life. But as time passes, the hole gets smaller and smaller 'til it closes, and we're left with all the pleasant memories that remind us of the one we love.
Mom and I send our love. May your memories be pleasant and last long. Your mother was a good person and we'll miss her.
We made a memorial contribution to the CBC program for struggling young mothers.