FIND AN OBITUARY
Service information is posted on our website only with approval from the family.
If you are seeking information not listed below, please contact us.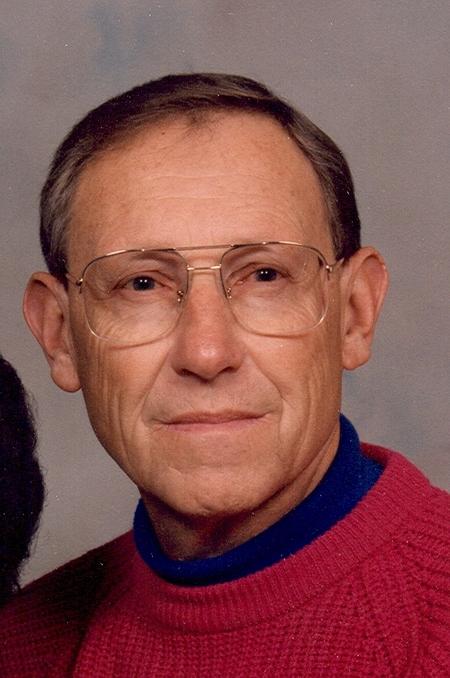 John Franklin Conley
01/13/1934 — 04/17/2009
From Richland, WA, US | Born in Shelby, Montana
John Franklin Conley
John F. Conley passed away on Friday, April 17th, 2009, at his home in Richland, Washington at the age of 75. His entire family was at his side when he left to rejoin his Father in Heaven. John was born in Shelby, Montana on January 13, 1934, to Bertha and Albert Conley. The youngest of three children. He grew up in Whitefish, Montana, where John had a happy and carefree childhood. As a young boy, John would often spend all day at the movies for the price of one ticket, sweet-talking to the ticket window with all the enthusiasm he could muster.
In Whitefish, he loved playing war games in the vacant lots and especially down at Whitefish Lake with all his childhood buddies, Don Slaybaugh, Wally Winslow, Joe Bucarriza, Don Lamberson, Chuck Lindlief. He attended Whitefish High School and was a lettered in Track and Football and became an accomplished trumpet player. After graduating from Whitefish High School in 1951, he attended Montana State University, University of Washington and the University of Montana, graduating with a degree in Chemistry. Also, while attending the University of Montana, John joined the Air Force ROTC and received a commission as a 2nd Lieutenant. He later received his MBA from the University of Washington and became an ardent Husky fan that wore the purple and gold proudly.
During his commission in the Air Force, Lieutenant Conley qualified to be an Electronic Counter Measures Officer aboard the mighty B-52 Bomber where he flew nuclear deterrent missions to maintain our 24 hour nuclear presence in defense of our country. After he served in the Air Force, he joined the Air National Guard where he rose to the rank of Lt. Colonel before retiring.
John came from Whitefish to work in Richland on the Hanford Project in the late summer of 1963. He first worked at the N Reactor, then the Plutonium Finishing Plant. In 1967 he went to work for Battelle Northwest beginning in the Human Resource Department where later he became the Manager of Human Resources. He retired from Battelle in 1993. John was a long time member of Richland Lutheran Church, teaching high school classes, serving on various committees and as the President of the Congregation.
John had a lifelong passion for trains. His father Albert, brother Martin worked for the Great Northern Railroad. Family and friends rewarded him with train decorations to place on the family Christmas tree. Later in life, this passion was fueled with getting rides from friends in the locomotive on short hops in the Whitefish area or tracking down old abandoned rail lines in northern Idaho, Montana and Washington. One trip, in particular, he and Marv Clement tracked into the old Cascade Tunnel, where he marveled at all the old steam engines that must have passed through the tunnel. He shared his love of trains with his grandchildren, as well, taking them down to the Hump Yard in Pasco and watching the boxcars disconnect from one train, just to be re-joined to another.
John was also a great fan of baseball, where he met many long time friends. He served on the boards for the Richland American Little League, Pony League, Colt League, and American Legion Baseball. His fondest baseball memories were coaching with CJ Mitchell and Ed Winston. John was often heard encouraging the players saying they were a " smooth working machine. ". He spent many springs and summers watching games with Frank Devine, Lyle Mudge, Bill Compton and CJ. Those were great days.
John is survived by his loving wife Janet of 52 years. Son Jeffrey Tahja Conley, and Daughter Joclyn Scott Conrad. Grandchildren Jared, Jordan, Alexis and Jacob Conley, Cody, Tyler, Katie and Kendall Conrad. Sister, Marion Webber. He was preceded in death by his parents and his brother, Martin Conley.
Funeral services will be held on Sunday, April 26, 2009, at 1:30 p.m. at Richland Lutheran Church to remember and celebrate John's life with a reception to following the service. 901 Van Giesen, Richland, Washington, 99352.
In lieu of flowers, donations may be made to the charitable organization of your choice. Express your thoughts and memories in the online guestbook at www.einansfuneralhome.com
Our family wants to acknowledge a special thank you to the Hospice at the Chaplaincy, for guiding us through Dad's final journey on this earth. Your love and dedication is greatly appreciated. Sincerely, the Conley's and the Conrad's.
Such wonderful memories of our two families spending time together. We had so many laughs. I remember sitting in the living room with John playing his jazz records and introducing Bob to Doc Severenson. It was Jeff who taught Lisa how to crawl through the floor/heat ducts from room to room in our Cottonwood house. Memories of our ski trips and Jan wiping out a whole beginners' class. Wonderful memories of a wonderful man who knew how to be a friend!
Jan and family,
I was so sorry to hear of John's passing. I understand that feeling of loss. My prayers and thoughts are with you.
Barbara
I have such great memories of John and the time our families spent together. John was the smoothest and most natural skier I've ever seen. I'll never forget watching the Wizard of Oz at your house and being so afraid of the flying monkeys. They're still scary! I'll think of John and Dad evey time I sit down at Husky Stadium this season. Go Dawgs!
So sorry to hear of Johns' passing, God's blessings to the family
I can just see Dad Robert Sorenson and John up there in heaven now chatting away about all the local high school sports teams, how neither of them understand the rules of hockey the sport Robert's grandson played since he was six, and all the politics of the world today. The memories I have of our families and all that we did together growing up…. John has left a lasting impression on me throughout my life and I will forever keep him in my heart. May God be with you Jan, Jeff, Jocyln, and your families during this time. Go Huskies!