FIND AN OBITUARY
Service information is posted on our website only with approval from the family.
If you are seeking information not listed below, please contact us.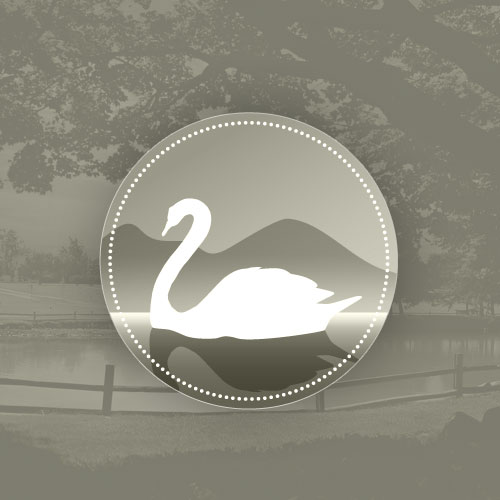 Lindy Samuel Sandlin
07/08/1929 — 04/06/2009
From Pasco, WA, US | Born in Henryetta, Oklahoma
Lindy Samuel Sandlin
Lindy "Sandy" Sandlin went to be with his Lord on Monday, April 6. He was born in Henryetta, Oklahoma on July 8, 1929. On May 15, 1948 Lindy married the love of his life and best friend, Norma Dean Bush. Later that same year they moved to Richland, WA to start a new adventure. Their three sons and daughter were born in Richland.
In Washington he started work as a construction time keeper followed by construction cost and schedule estimating, which developed and matured into project management and eventually self employment as Project Consultant for large-scale construction projects. His career took him all across the United States and as far as Australia and Spain. Lindy loved to work, but his passion and dedication was most evident in his love for his family. Camping trips to Bumping Lake, participation in sports activities, working with horses, fishing trips to Alaska and spending time with Dean at their cabin in Naches, WA provided some of his most cherished activities with the family. Lindy was best known for his love of God and family and dedication to serving others. His favorite "pastime" was building churches and homes for those he loved.
Lindy was an active member of Richland First Church of Nazarene. Memorial contributions may be made to Richland First Church of the Nazarene, Lindy Sandlin memorial fund.
Lindy is survived by his wife, Dean Sandlin; son Steve Sandlin; son Norm Sandlin; daughter Beverly DuBree; and son Don Sandlin; six grandchildren; Jason, Erin, Janis, Allison, Shane and Casey; two great-grandchildren, Rhyan and Maryjane; and many nieces and nephews.
A celebration of his life will be held at Richland First Church of the Nazarene in Richland, WA on Saturday, April 11, 2009 at 1 p.m. Viewing will be held on Thursday and Friday from 4:00 p.m. to 8:00 p.m. at Einan's Funeral home in Richland and from 12:30-1:00 p.m. immediately prior to the service at the Richland Church of the Nazarene in Richland, WA.
My prayers are with you and your family at this time of lose.
So sorry for your loss. Please cherish the memories.
Our thoughts and prayers are with you, and yours. From all of us here in Donahue.
Ken & Becky Schoenthaler
Our family, and the Donahue
crew.
Dean and Family:
Words are hard to come by at a time like this. Although I knew Lindy for over 40 years and had many happy experiences, one thing he said to me recently that I will always cherish was: "you're family". Lindy's strength came from the Lord, and you, Dean. With condolences,
"Jimmy"
Steve, sorry to hear of your fathers passing. Sounds like he was a wonderful man in many different ways. You and your family have our sincere condolences.
My sympathies Steve from jr68 at team camaro
My condolences to the family. You will be in our prayers.
Our hearts and prayers are with you now. Team Camaro
Steve,
Our family wants to send our condolences out to you , Beth and the kids. Your father must have been an awesome person…because you are probably the most kind, giving and unselfish person that I have ever met.
Your father has to be so proud of you.
Please know that you and Beth have been in our prayers for quite a long time now…and will contine to be.
Please take it easy and remember that we will all meet up with our departed family members in heaven.
Bruce, Lynn and Holly Blythe
My Condolences Steve. You have been a guardian angel to so many, I hope your father can see what you have done now from his place in heaven. Bless you and your family.
Best Ragards,
Frank Magallon Sr. & Jr. and the newest Jr. of Jr.
I never got a chance to meet Mr. Sandlin in person, but heard many stories about him as told through his son Steve, who has become one of my dearest and closest friends over the years. Knowing Steve, and his generosity, kindness, and good-hearted nature, I can only imagine what the person he gained these virtues from must have been like. My deepest condolences to the entire Sandlin family, may peace be with you in this time of sorrow.
-Joe Barr
So sorry to hear of the loss of Sandy. My condolences to all of the Sandlin family. God Bless You.
Steve, my thoughts and prayers to you and your family.
Steve and Beth, our thoughts and prayers go out to you and your family. Please give your mom a hug from us and tell her we are thinking of her.
Remember and charish the past.
Rick and Annie
Mrs. Sandlin, Steve and family,
It is with sad and heavy heart that i send our condolences on the passing of your husband, father, grandfather/great-grandfather.
Please find confort in he is now pain free and in heaven with God. Very fitting for someone who was so devoted to God to be able to be with God in Heaven.
May he rest in peace. Marcel will be including him in our prayers.
Jeff, Evelyn, ErikaJean, Marcel
Juancita
Steve, Beth and family; Our thoughts and prayers are with you.
Tom and Diana, Robert and Anna, Jonathan and Adrian.
Steve and family, I am truly sorry that you have lost such a great friend, father, and mentor. Your care and support to others only shows the character that your family holds. May god be with all of us in these hard times. We will think of your father as we think of the loved ones we have lost.
NovadiecastSYC
Dear Mrs. Sandlin, Steve and Beth Norm , Bev, Don and all the family. It's ironic that "words" are among all that is left at such a time, when words are often so inadequate. We can only relay how much we care for so many in your family and some of you are considered part of my family and offer our sincere condolences and prayers for strength, in light of your substantial loss. We were fortunate enough to spend time with Lindy, and many in your family, typically while enjoying fishing in Alaska.I will always remember him enjoying thoses experiences around his family, that he obviously loved and loves, so very much. Our perception was always that Lindy knew what was most important in life, and he lived his life the same way. I suspect he was and is, very proud of his family. If there are any words that can help comfort and support you, please consider them said, because such words are intended. May God bless and assist each of you and may you remember all the good things and times of your lives with Lindy and each other. With all our love, Randy, Vicki, Jeremy and Cameron Coke.
My condolences to Steve and all of the Sandlin family on their loss.
Dear Dean,
We are so very sorry to hear that you have lost Lindy, the one most precious to your heart. Time passes so quickly, and we regret that we were not able to meet you and Lindy last Spring. Please know that you and your family are in our thoughts and prayers as you celebrate and grieve the life of your Lindy.
With deepest sympathy & love,
Diane Lewis & Robbie Bush Findley
Condolences to you and your entire family Steve. I know you to be a good and generous man and that speaks volumes about your father. God Bless!
Dennis Dunio & Family
Mrs. Sandlin,
The sadness of Sandy's passing is felt by me and so many I am sure. He was a great boss, and he was a great inspiration in so many ways, professionally and personally. Working for him at "N" Area and later at WPPSS were all great learning experiences. His strong faith was always evident, and all of these things have had a life long impact for me. I thank God for the privelage of knowing him. You have my heartfelt condolensces and my prayers for peace and comfort for you and all of the family.
Steve and family,
I just wanted to send my condolences on the passing of your father. Although I never met him, I can only imagine what a great person he was to have raised a family with the values and generosity that you have shown to so many. Be assured he is in a far greater place and watching down over all of you.
May God bless him and your family.
Steve and family, our sincere condolences on the passing of Lindy. Our prayers are with you all at this time.
Lindy raised a wonderful family and Im honored to have met Steve thru our interest in cars. Thank you for sharing your son with us Lindy, RIP.
Jim Knudsen
Brainerd, MN
Steve,
Your Hero and mentor has gone to his rewards, and they will be grand. One of his proudest achievements has to be his Son; a man who is loved and respected by so many. We share your grief, and send our love and friendship as you have done for so many of us.
Our deepest sympathies and heartfelt condolences to you and your family.
Dennis & Vicki Cumby
my deepest sympathies go out to the entire Sandlin family. he must have been a remarkable man by the way he raised Steve with his out-pouring of generosity and care for others.
jeff morocco
& family
I am so sad that we have lost a dear wonderful man. My heart goes out to the entire family. I have known Lindy all the years of my memory; what a truly wonderful loving unselfish man he was. I know that God has gained an angel to Heaven like no other. Please know that my thoughts and prayers are with you during your time of healing.
Love and hugs to you all,
Thanks to all of you for the kind words. It was a very sad day, but a nice memorial service. We appreciate that you all took the time to wish our family well. Dad was a very good Father, mentor and friend and will be remembered kindly by many.
Deepest condolences from our family to yours.
Dear Sandlin Family,
My deepest sympathy to the entire family at the loss of Lindy. I can't imagine what it's like to lose the foundation and anchor from which you've clung to for so many years. I know that you all had the close relationship and I share with my parents and I cherish every moment I get. You'll all be in my thoughts and prayers.
Much love and many tender memories
Cheri Heid McGee
I send my condolences in this time of grief. Lindy was quite a guy. He, Jackie Dan and I had fun talking in Henryetta the last time we saw each other. Bless you and your loved ones.
my condolences to the sandlin family from team camaro.