FIND AN OBITUARY
Service information is posted on our website only with approval from the family.
If you are seeking information not listed below, please contact us.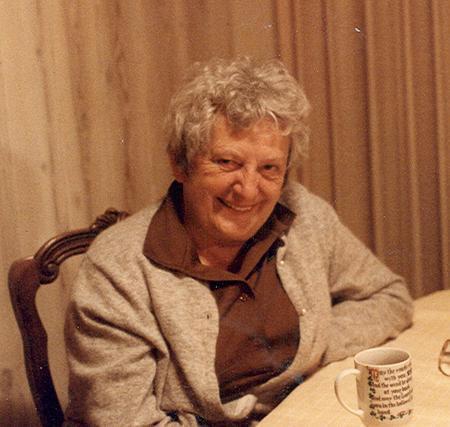 Mildred Sophia McDowell
06/28/1917 — 04/01/2009
From West, Richland, WA, US | Born in Grand Forks, ND
Mildred Sophia McDowell
Mildred Sophia McDowell, NEE: Erickson, Born 28 June 1917, in Grand Forks, ND, died 1 April, 2009, in West Richland, WA of bone cancer. Millie and her family moved from ND in a model T Ford to Everett, WA in 1921. She graduated from high school at age 16 in Anacortes, WA. She started working at age 15 as a cook and nanny. She attended UW briefly and then moved to Olympia where she worked for the Navy until after WWII. She married Wilson McDowell and raised 2 children, Gregory and Cynthia. She retired in 1984 having worked for several Seattle hospitals as a Medicare billing specialist. She was a terrific cook and really savored good food and Wine and especially champagne! She enjoyed traveling throughout the US, Canada, Mexico, Turkey, Greece, and Europe. She appreciated all the fine arts including opera and ballet.
Throughout her life, she always found time for children and dogs. She was the world's greatest grandmother. She is survived by her son Greg McDowell and his wife Patti and her daughter Cindy Slaughter and her husband Matt of Florence, MT; grandsons: Major Erik McDowell, USMC, and Capt Brian McDowell, Hanford Patrol; great grandchildren: Zoe, Maci, Luke and Lana McDowell.
She was preceded in death by her husband Wilson, her brother Carl Erickson and her sister Gladys Hewitt and both her parents Dave and Tina Erickson. Memorial gathering will be held on 11 April from 2:00 pm to 6:00 pm @ Greg's home. Donations in lieu of flowers can be made to Hospice or Salvation Army.
Its supposed to be Erickson…and her great grandchild is Maci not Mad!
Dear Greg, The picture of your mom just popped out at me the minute I turned the page of the paper and before I had really zeroed in on her name. It's a great picture, and even though I haven't seen her in 44 !! yrs, I would have known that face. I have fond memories of "Millie" and had many great visits with her in our "younger" years. It appears she was either living with you or close by during her final years, so what a blessing for you all to have her nearby. I would even attend your "gathering" if I could, to see you and Cindy and share in the stories from long ago in the ol' neighborhood. Who can forget her raised voice, at her fine young son, "Gregory Paul……!"
Please accept my deepest sympathy. There's just something about losing your mother that stays with you. I find that with mine. Greet Cindy for me and I hope I see you at the next reunion. Again, I'm so sorry for your loss.
Fondly, Pat Kelleher Linde
Lela and Kate hope to be there tomorrow. Our thoughts are with all of the family during this time.
Our condolences and prayers for Mildred
All of us remember her, her kindness and her outgoing, friendly nature.
May she find peace and may her many relatives find peace as well.
Denny & Rebecca Sargent
&
Sara Erickson
I grew up looking forward to seeing Millie at Carl & Erma's house. An intrepid spirit, a fun 'Aunt', and a lively soul – we send our prayers for a great lady to Greg, Cindy and families.
With love,