FIND AN OBITUARY
Service information is posted on our website only with approval from the family.
If you are seeking information not listed below, please contact us.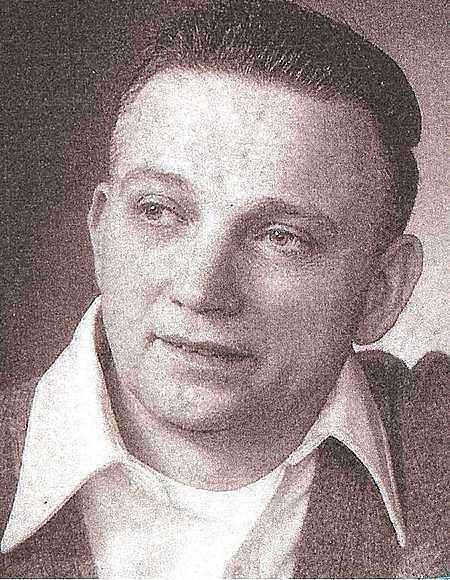 Stephen Frederick Wallace
03/07/1933 — 04/07/2009
From Benton, City, WA, US | Born in Pasco, Washington
Stephen Frederick Wallace
Stephen Frederick Wallace, age 76 died at his home in Benton City after a brief illness of cancer. He was born March 7, 1933 in Pasco, WA and was a lifelong resident of the area. He attended schools in Pasco and Benton City. He was a four year letterman in baseball, football, and basketball at Ki-Be High. He loved sports all of his life.
He was drafted into the Army when he was nineteen after graduation from High School and stationed in Turkey. He reflected on the time in Turkey that he was sure no one else would be sent to such a desolate and backward place. Twenty years later his son, Steven L., was sent to Turkey with the United States Air Force.
He worked on the Northern Pacific Railroad as did his Dad and his brothers, Ben, Jim, and Bob. He later worked as a Nuclear Process Operator at Hanford and retired for Westinghouse. He worked hard, kept his word, his hand shake was his bond and when you were his friend it was for life.
He married his childhood sweetheart Barbara Powell in 1952. They had 35 wonderful years together and 5 children before he lost her to cancer. He adored her and we know he was looking forward to being with her again as well as his beloved Labrador dog, Sam. His family and his wife were the center of his life. He taught his children to hunt and fish and took them camping. They would spend time picking fruit in the orchards as a family too.
He served on the Kiona-Benton school Board as a chairman. At the time of his passing he was the chairman of the Evergreen Cemetery Board and had worked on many projects to improve the cemetery as did his brother Bob. While his wife served the Benton City council they worked to develop the Benton City Park for children and they donated the swings. He was serving on the 100 year All School Class Reunion Committee for Kiona-Benton High to be held on May 23, 2009.
In retirement he enjoyed gardening – he had wonderful fruit trees, grapes and vegetables that he shared with everyone. He had beautiful flowers that his wife had planted and he has kept them blooming ever since. He was a talented shade tree mechanic and kept all his kids' cars running as well as his relatives and friends. He played pinochle and bridge with a vengeance. The four brothers enjoy each other's company, but when it came to cards it was all out war.
He was a quiet man, but had such a diabolical sense of humor and dry wit. He was accused of staying up nights to think og things he could do to tease his sister Mable, who was also his best friend. On one occasion he donated a large sum to the Republican party; which he sent it under his sister's name knowing full well she was a democrat. It took her several years to figure out why the Republican Party would be soliciting her for additional donations for year after year. He was a loving husband and father, fun brother and uncle, doting grandfather and will be missed by all of us.
Preceding him in death were his parents, James and Edith Wallace, sisters Alice and Margaret, brothers James Wallace Jr., Ben Wallace and Bob Wallace. Surviving are five children, Barbara Ann Larson, Richland; Steven L. Wallace Virginia, West Richland; Patricia Crnkovich, Kennewick; Dale Wallace Diana, Richland; Frank Wallace Annie, Benton City. Grandchildren, Nathan Wallace, Arthur Wallace, Stephen Wallace, Leah Wallace, Jeremy Carrigan, Jason Hewett, Andrea Larson, Nicholas Wallace, Taylor Wallace, Crista Crnkovich, Daniel Crnkovich. Great grandchildren, Serenity, Alexandria, Cassidy and Liberty. There are many nephews and nieces too.
Services will be held at Evergreen Cemetery in Benton City for a graveside service for the immediate family only on Saturday, April 18th at 3:00 P.M. Following the graveside there will be a reception at the American Legion, 908 Dale Ave. in Benton City, in honor of him, at 5:00 P.M. Because of the close bond and friendships of his Ki-Be high school class of 52, they will be honorary pallbearers. Memorials may be made to the Evergreen Cemetery maintenance fund, Benton City of the Benton-Franklin Humane Society.
Phillip and I send our deepest regrets of Stephen passing. We have enjoyed his friendship over the years at our Barber shop. His wife, Barbara was one of my dearest friends and classmates of Ki-be. He will be sorely missed, as is she.
With sympathy,
Delpha Fortner Love
and Phillip Love
We're so sorry to hear of uncle Steves' passing. He will surely be missed. Some of my favorite childhood memories are spending the summers at aunt Barb & uncle Steves' house playing with all my cousins. We would go to the pool almost every day then come back and play with army toys! I'll never forget aunt Barb and uncle Steves' laugh. It was contagious! We will miss you so much. Please give aunt Barb, mom, Darlene and Alex a BIG HUG for me. Sincerely, your loving niece, Debbie.