FIND AN OBITUARY
Service information is posted on our website only with approval from the family.
If you are seeking information not listed below, please contact us.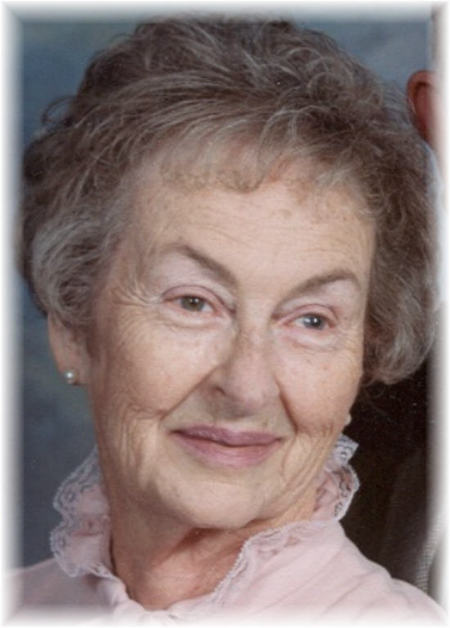 Wanda A. Tempero
06/09/1927 — 04/12/2009
From Richland, WA, US | Born in Colfax, WA
Wanda A. Tempero
Wanda Tempero
Wanda Tempero, 83, a resident of Richland for over 55 years, went to be with her Lord in her Richland home Easter Sunday, April 12, 2009.
Wanda passed away from multiple cancers. She had survived two previous bouts with cancer long ago, as well as a recent massive heart attack.
Wanda married her childhood sweetheart, sailor Jack Tempero, and moved with him to Richland in the early 1950's.
He preceded her in death in 2008. They were married for 64 years. Wanda worked for a long time at the J.C. Penney store in Uptown Richland, and was very active in her church.
She is survived by two daughters, Cherrie Scott and her husband Bill and their sons Tom and Cory of Nipomo, California, and Terri Tempero of Manhattan, Kansas.
A graveside service will be held at Sunset Memorial Gardens in Richland Friday, April 17th at 10:00 AM, followed by a memorial service at 11:00 AM at Richland Church of the Nazarene.
My family and I will miss this sweet, sweet lady. She was a doll. She loved our children and always commented on how big they were getting. I will miss that.
Mary
I was sorry to hear of the passing of your mom. I know how hard that is. I remember many camping trips to LaWisWis with your folks. They were always lots of fun. The many Skipo games at the picnic table and all the laughs.
My thoughts and prayers are with you and your familys.
I spent a lot of time with Mrs Tempro in my highschol yeats. I ate a lot of dinners at her home, she was a wonderful cook. She always welcomed me with open arms and a bueatiful smile. When I had my children She was there God Mother. She had my first baby shower for me which I can remember almost every detail.Wanda was a warm giving loving person. I think we had a falling out but to this day I do not know why. Our relationship was strained and we lost track over the years. She visited me at the pet store with her daughter and I should of asked why then but I was just estatic that she visited me. What ever it was she had forgiven me, that was so like her. Her heart was so big she was such a wonderful person. She surley will be walking the streets of gold with our Lord. So sleep now and may God give peace to your family in there time of need. I love you.
Dear Scott & Tempero Families: Please accept my sincere condolences on the loss of your Mom. Remember the good times and allow other memories to pass away.
Gary Behymer
Sacajawea 6th grade 1958
Sherry and Terry, I want to send all my love and prayers for you . I know this is such a hard time for you. I totaly understand as I just lost my mom Aunt Gladys. Our strenngth comes knowing that we will see her again.She ran the race and finished the good fight of faith and she wins the prize! God Bless you both.