FIND AN OBITUARY
Service information is posted on our website only with approval from the family.
If you are seeking information not listed below, please contact us.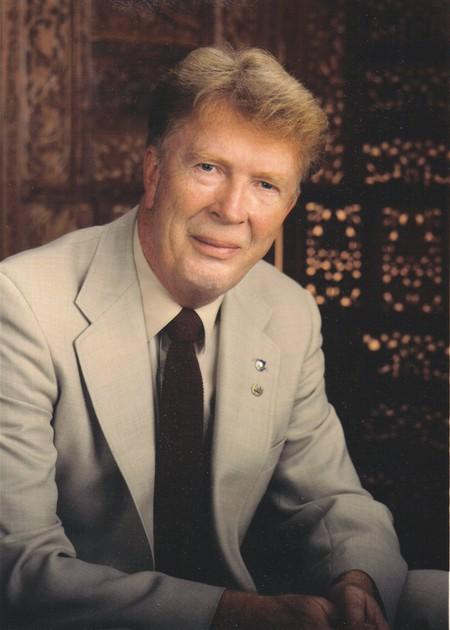 Curtis A Colvin
05/14/1928 — 05/27/2009
From Richland, WA, US | Born in Provo, UT
Curtis A Colvin
Colvin, Curtis A
Curtis A Colvin passed away peacefully at the age of 81 on May 27, 2009 at Guardian Angel Homes in Richland, Washington. Curtis was born on May 14, 1928 in Provo, Utah to Tracy Sherman and Zella Vilate Colvin. He graduated from Brigham Young University where he studied Chemistry and was a member of the alpine ski team.
Curtis moved to Richland in 1952 to work in the Hanford areas as a Nuclear Chemist. Specializing in the extraction and refinement of Plutonium, he remained a dedicated worker in the Hanford areas until his retirement. He was a proud member of the National Management Association for many years and also served as President of the Hanford Chapter.
Curtis was an avid golfer and would often organize corporate golf tournaments for fun and enjoyment. As a member of the Washington State Referee Association he could be found running up and down the basketball court officiating in Jr. High and High School games. For many years he was also a member of the Rose Society and would raise award winning roses in several beds surrounding his home. All the joy he received from his accomplishments and personal endeavors would pale in comparison, however, to the joy he received by being with and following the accomplishments of his children and grandchildren. They were the light of his life and were the reason he remained on this Earth as long as he did.
Curtis was preceded in death by his mother and father, his wife Libbie and his brother Harold. He is survived by his sister Nyra Terry, his children Kim and Del Colvin, Julie Hughes and Kerrilynn Robinson; his grandchildren Chris Albrecht; Caitlin, Thomas, Rhys and Nathan Colvin; Erik and Nick Yoder; Tyson, Tanner and Libbie Robinson, and great grandchild Juliana.
A funeral service will be held on Tuesday, June 2, 2009 at 11:00am at the Thayer Chapel in Richland. Visitation will be held on Monday, June 1, 2009 from 6:00pm-8:00pm.
In lieu of flowers the family suggests donations to the Mid-Columbia Ballet of which Curtis was a member of the board. Mid-Columbia Ballet, P.O. Box 326, Richland, WA 99352.
Curt really cared about people. I especially enjoyed working for him when I was a chemist at Hanford and he was my manager. He was also a great trainer of managers when he was President of the local chapter of NMA. Curt always went the extra mile in doing things to help serve other people. The world needs more people like Curt.
Kim and Family:
I am so sorry for your loss.
I have respect for the major investment that Curt gave to the Church athletic programs. I have kept in touch on occasion during his convalescence – trying to brighten his day in what was a difficult time for him. It is good that he is at peace.
Curt was a great American! He was my next door neighbor at Guardian Angel! He was a dear friend who loved to tease me and loved my family, too. He cheered me up and we would talk about the grandkids and old times. He was so kind and liked to see the young people and give them a sense of our generation.
He became my buddy and my family and I will miss him dearly! He is in a better place. My condolances to all his family.
Eunice written by her daughter, Nancy
One of my greatest memories of attending my first NMA meeting was the smile and enthusiastic handshake welcoming me to the meeting. Curt and I enjoyed some great visits and conversations at the monthly meetings, conventions, golf tournaments, etc. I will always remember him as a caring, funny man and my world is a better place for knowing him.
Kerrilynn and the rest of Curt's family-
This is one 6th grade parent I remember well. What a great supporter he was of all we were doing. He continued to keep me informed of what you were up to as we met up in the Safeway parking lot or intermission at the ballet. He always had a huge smile on his face. He will be missed. My sincere sympathy is extended to you all.
If you have a desire to view your 6th grade movie, Darcy Partridge has added music and put 1979 and 1980 on DVD…
Mary Becker Peters
I remember you, i hope you lived a very happy life. You were loved very much. Oh my, to figure out just one memory is impossible. Going to church, playing games, watching you referee, play golf, our house on sunset in richland, loved the game room with all the skis , next to my room , also riding in the back of the truck with all our friends singing "your still the one", swimming at the club!!!!! 😀 Look at everyone/everything you have left for your legacy!
I worked for Curt in the early 70s and can't think of a finer person and gentleman than he. He was definitely a nuclear grade gentleman.
Curt and I arrived in 1951 and shared time together while waiting for our security clearances. When our clearances came in he was assigned to the new 222s Laboratry while I went to the 234-5 Lab. Our paths crossed many times in the intervening years and we would compare our Hanford experiences. Curt will always be remembered as a good friend, fellow scientist and someone you could always enjoy having a good time with. Please accept our sympathy for your loss.