FIND AN OBITUARY
Service information is posted on our website only with approval from the family.
If you are seeking information not listed below, please contact us.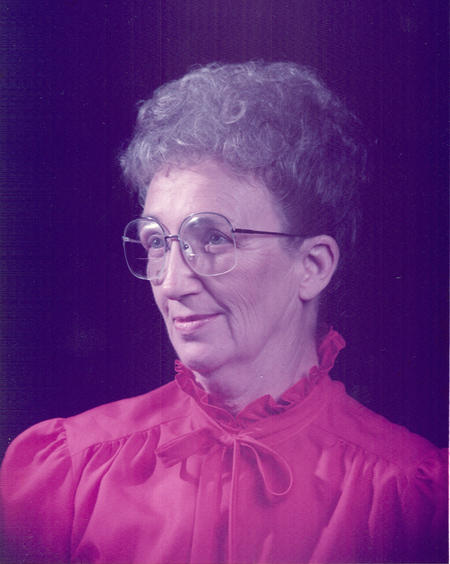 Ethelyne Colie Turner
09/02/1917 — 05/31/2009
From Yelm, WA, US | Born in Nashville, TN
Ethelyne Colie Turner
Ethelyne "Colie" Turner, 91, of Yelm, WA, passed away on May 31, 2009. She was born on September 2, 1917 in Tennessee. Colie was raised on a farm with four brothers and two sisters. The family moved to Tulsa, OK and she graduated from Central High School in 1937.
She worked at Kress in Tulsa and married John Turner in 1941 in Virginia. They moved to San Francisco, CA where John worked at the Naval Shipyards until moving permanently to Richland, WA in 1954. Upon their stay in Richland they raised their children and watched their grandchildren and great-grandchildren grow. Her home became a second home for many of her children's friends who called her "Mom Turner".
Colie was very much involved in the community. She was a deacon, Sunday School teacher, and fellowship sponsor for Westside United Protestant Church. She was also a Girl Scout Leader; volunteered at the Richland Food Bank, loved playing cards several times a week with her friends, and enjoyed traveling.
She was an accomplished seamstress for not only her family but any doll in need of a wardrobe. Her crocheting, knitting, quilting and crafts always received ribbons at the fairs in Benton/Franklin County and Walla Walla. Colie was extremely proud of her participation with the Westside Walkers and their providing a bench near Leslie Groves Park. Family and friends remember her as being no more than an arm's length away from a dish of M&Ms.
One of her prized possessions was her collection of over 1000 angels that she collected on trips and that were given to her by her many friends. To her family she was the best angel of all.
Colie is survived by her daughter, Jeanne Meabon husband Mike of Yelm, WA; son, Gary Turner wife Gillian of Portland, OR; granddaughter, Amy Bennett husband Mike, of Walla Walla, WA; grandson Andy Austill of Portland, OR; great-grandsons Christopher and Cameron Bennett of Walla Walla, WA along with many nieces and nephews.
She was preceded in death by her husband, John Turner.
A memorial service will take place at Westside United Protestant Church in Richland on Friday, June 5, 2009 at 2:00pm. Visitation will take place on Thursday, June 4, 2009 from 5:00-8:00pm at Einan's Funeral Home, Richland, WA.
Donations may be made to the Tri-City Food Bank, 321 Wellsian Way, Richland, WA 99352.
Colie will be missed. Since grade school & brownies she was always there supporting and encouraging. She played pinochle with my mom's card group for years. I think she was the last surviving member of the group.
Colie…….
My favorite Aunt, my second mother..
She will be in my heart always.
My daughter Mallory and I lived next door to Colie for several years on Birch. She was a wonderful person and the best neighbor anyone could have. I will never forget the day that I finally decided to take a nap with Mallory when she was a few years old I had never done that before but I was really tired. When I woke up Mallory was nowhere to be found. Total panic! I looked and called everywhere – no response. I ran to Colie's to see if she had seen her. There they were sitting in Colie's living room eating M&Ms! Of course that is where Mal would have gone – she loved Colie, who treated her as one of her own, as I'm sure she had done to countless children. What a good soul she was. I'm sure she is with the other angels now, and they are all eating M&Ms!
So very sorry for your loss. We have such wonderful memories of our Aunt Colie. Her choice to collect angels was perfect as she was an angel herself.
We love you,
Patti, Mary & Kids
i loved colie. she was the closest i was ever able to get to my grandmother her sister because she passed away before i was born. i will miss her so much. she is an amazing aunt i love you colie and i will be thinking of you!!
Colie and her family have been close friends my entire life. She will always be remembered with much love.
My beloved Aunt Colie grew up with 2 sisters, Barbara and DeeDee. The sisters loved each other deeply and were fiercely loyal to each other. When the 2 sisters passed away, first Barbara my mother and then DeeDee, Colie gathered her nieces and nephews to her heart and became a mother to all of us and a grandmother to our children. She will always be in our hearts and I will miss her every day. Thank you Gary and DeeGee for sharing this remarkable lady with us, Love, Missy
Dear Deegie,
Your mom was one of a kind. I'll always remember "Mom Turner" for her fun-loving support and encouragement during our years at Col-Hi. She was a real treasure, and will always be in my memories of growing up in Richland. My thoughts are with you and Gary, and your families.
Dear Deegee and Gary,
I'm sorry to have been out of town when your mother's service was held. I wish I could have been there to honor her as she was there for me so many times. Colie had such a big heart and big smile. How could such a little body contain so much goodness? All who knew her were blessed. You and all your children were so fortunate to have her with you so long. Colie will always be remembered by the many whom she touched. We should all try to be more like her. Love, Patti