FIND AN OBITUARY
Service information is posted on our website only with approval from the family.
If you are seeking information not listed below, please contact us.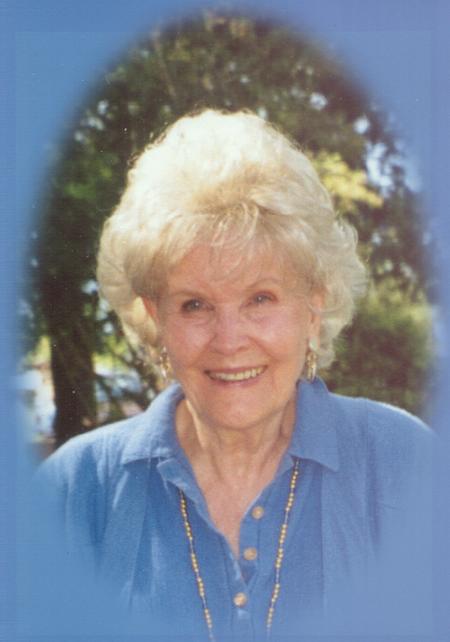 Ila Poulson Buchanan
08/15/1917 — 05/18/2009
From Richland, WA, US | Born in Richfield, Utah
Ila Poulson Buchanan
Ila Poulson Buchanan was born in Richfield, Utah on August is, 1917, the ninth child of 14 children born to Sarah Anna Robinson Poulson and James Christian Poulson. She was preceded in death by her parents and sisters: Ione, Celia and Una Velene; brothers: James Bliss, Arthur Lynn, Grant, Glen, Rex, Joseph, Kenneth and one step brother, La Tonta. She is survived by sons Craig Bonnie and Jeffrey Connie. Also survived by sisters Barbara Palmer and Anna Lou and husband Wayne Allen and brother DeVon and wife Adelia. Ila loved her parents and brothers and sisters. She and all of the children fondly referred to their parents as "Mama and Papa." She was also preceded in death by her former husband, Harold, and two sons: Courtney and Rick. Ila loved her 5 grand children and 8 great grandchildren.
Ila married Harold A. Buchanan in 1936 and they had four sons: Courtney, Craig, Jeffrey and Rick. In 1944 Ila and the children joined their father in Richland, Washington where he was employed on the Hanford project.
Ila was one of the early residents of Richland and put up with the wind and dusty conditions that drove many away. She loved her job at Kadlec Hospital in the admittance office and enjoyed meeting the incoming patients. She worked for several years on the Hanford Project.
She has been active in the Hanford Retirees Association and enjoyed taking reservations for special events. She modeled clothes for many years for her favorite clothing shop in Uptown Richland, Annie Z's.
She was a member of the Church of Jesus Christ of Latter-Day Saints. She loved her Heavenly Father, the Church and the members of the ward she lived within. Her ward members showed much love and affection to her as she was experiencing difficult health trials. They truly made a difference. Her Visiting Teachers and Home Teachers were always outstanding in every way.
She had so many loving friends, too many to list. However, one faithful friend, Fred Porter, stands out for the love and kindness he always showed to Ila and her family.
Funeral services will be held at 10:00 AM Friday, May 22, 2009 at the Church of Jesus Christ of Latter-Day Saints Chapel, located at 1321 Jadwin Richland, Washington.
Ila was one of my favorite people! I loved our association both in the church, and during the years I worked at Annie Z where she was a fun model for our fashion shows and a good customer. My thoughts and prayers are with her family.
We will miss sitting and eating with Ila at the Hanford Retirees meetings. She and I always enjoyed our conversations and were always planning for me to sell things for her on Ebay. She truly was a gracious beautiful lady and we will miss her greatly.
Dearest Craig, Bonnie and Family ~ I am saddened to learn of Ila's passing yet rejoicing she will be in the arms of our Father in Heaven. What a true blessing He has promised. I will miss talking with Ila. She always said the NICEST things about people. When a conversation was over with her, she would have always lifted your spirits and had made you feel so good about yourself. She is one of the most thoughtful women I have known. My thoughts and prayers are with you all at this time of loss. Bless you all. In faith ~ Susan
Ray and I send our sincere sympathy in the loss of your dear mom. She was a gracious individual. Ila and I worked together at Kadlec Hospital and we had many fun times together. Craig and Jeff Bonnie and Connie, we keep you in our prayers during this difficult time. Blessings — Mille Nierman
I am so grateful for the wonderful memories I have of Ila. We had a great time together talking, laughing, going to lunch, etc. I remember when we grieved the closing of Annie Z's together and the highlight it was for her to be in their fashion shows. I had a good time hearing about her family and how much she enjoyed each of them. I remember how upset she would be when Fred would go out of town and how hard she would try not to show it. I remember letting balloons off in the park in memory of her son Rick. May she now be at peace and be reunited with famiiy and friends that have gone before her. My thoughts and prayers are with her family. With love, Melinda
We were saddened to learn of the passing of a special friend, Ila Buchanan. Gayle has special memories of visiting with Ila at their Daughters of Utah Pioneers meetings. She had so much knowledge about the areas depicted in the lessons and made them live because of her vast contributions.
Regardless of how she felt, she always had a cherry greeting and asked about your family. One could tell that she had an abiding testimony of the gospel and a love of her entire family. She was truly an example of the Golden Rule in action. We shall miss her radiant smile and friendly greeting. Our love and sympathy goes to those she leaves behind.
Ila was one of my favorite people to visit teach. She always made me feel like I was an important part of her life. She shared many interesting stories of raising her family in Richland. We enjoyed hearing about her growing up years in Richfield. She was a beautiful lady and we will miss her greatly. Love you Ila
Joann