FIND AN OBITUARY
Service information is posted on our website only with approval from the family.
If you are seeking information not listed below, please contact us.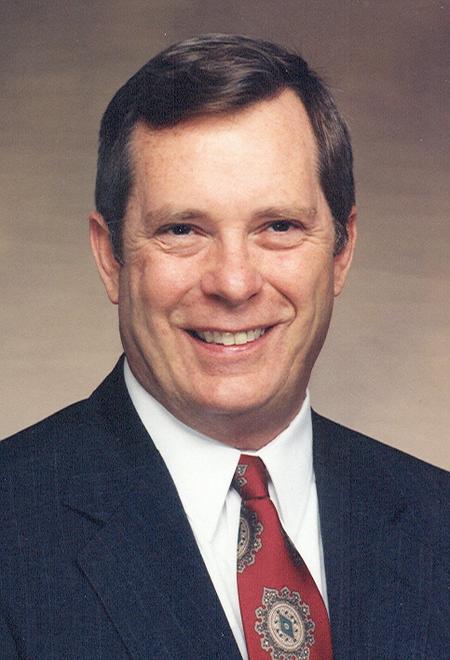 Jeffrey Briscoe Wood
06/04/1939 — 05/01/2009
From Richland, WA, US | Born in St. Louis, MO
Jeffrey Briscoe Wood
Jeffrey B. Wood
Jeffrey Briscoe Wood, 69, of Richland, WA passed away on May 1, 2009 at Kadlec Medical Center. He was born to Edwin and Zella on June 4, 1939 in St. Louis, MO.
Jeffrey was in the US Navy from October of 1957 – September 1963. He graduated from University of Virginia with a Bachelors' Degree in Electrical Engineering with Distinction in May of 1975. During this time he married his wife Joyce Miller in September of 1965.
Jeffrey worked for numerous places; B&W Lynchburg for 20 years, PGE of Portland, OR, Illinois Power, United States Enrichment Corp of Ohio and Fluor Hanford of Washington.
He also enjoyed wood working, traveling and photography.
Jeffrey is survived by his wife Joyce Miller Wood; sons, Christopher Steven Wood Diana, Edwin Michael Wood Deann and David Thomas Wood Nicole. He is also survived by his grandchildren, Ashley, Samantha, Ethan, Alexis and Hunter; and brothers, Tom Donna, Ed and Randy; sister, Judy Gary and numerous nieces and nephews.
He is preceded in death by his parents Edwin and Zella Wood and his son Jeffrey Lon Wood.
Visitation will be held today at Einan's Funeral Home from 8:00am-12:00pm. A funeral service will take place today at Memories at Sunset Event Center at 4:00pm, located on the beautiful grounds of Sunset Memorial Gardens.
Maplewood Richmond Heights High School, 1957
Maplewood-Richmond Heights Class of 1957.
I would have like to have time with you. I always enjoys knowing you in high school. You had a joyous spirit and sometimes a mischievous smile. You were good, and we will miss you. High school friend Charles
Joyce, Eddie, David and Families,
We are with you in our thoughts and prayers. We have been blessed with the wonderful memories of family times spent with the Wood family. One of our fondest memories was our family vacation with you on the Outer Banks years ago. Our girls still fondly recall this trip. We have spent many Christmas holidays together feasting on great Virginia cooking. We are blessed to have all these memories and you are blessed to have so many more. Jeff gave us these treasures.
God bless you and we love you.
Larry and Betty
Dad, Although its only been a couple of days, it feels like a lifetime. So many things I wanted to say but never had a chance. I will miss you every day but will see you after awhile. I won't say goodbye but see you later.
Love you, your son David
Aunt Joyce, Eddie & Family, David & Family,
We are grieving with you and are sad that we cannot be there with you. I Krisha have so many fun childhood memories with your family. Even though it's been a while since our last visit, the memories are forever engraved in my mind and I do cherish those. We will miss Jeff. Our prayers are with you: that God will allow you time to grieve, comfort you, and give you peace that surpasses our human understanding. We love you!
Brian, Krisha, & Chase Whited
Dear Joyce,
We were so saddened to hear of Jeff's passing. We have enjoyed being your neighbors these past years, laughing together and eating your yummy heirloom tomatoes, too. Jeff's energy and caring is what we remember fondly. We are praying that you have lots of family to hug, lots of memories to share, and that God can comfort you as well in this time of grieving. Love in Christ, Karen and Pat
Aunt Joyce, Eddie and Family and David and Family,
We will miss Uncle Jeff so much. We are very sad that we cannot be there with you right now. Please know that our hearts are with you and if there is anything we can do to help, we will. I have so many childhood memories of Uncle Jeff and my conversation with him at Christmas was amazing. I will forever hold that close to my heart. I hope that God draws you near to Him and gives you strength and peace. We are grieving with you at this time. We love you all so much. God bless you.
Pops, you are my hero. All of the lessons you taught us, all of the advice you've given, all of the love that you've shown can be simplified down to just a few simple statements: Keep your eyes open and learn something new everyday; love what you do and do what you love; and love and be proud of who you are and cherish your family. All of this and so much more will live on in your children, grandchildren and in generations to come. I will miss you always.
Your loving son,
Eddie
For the Family of Jeffrey B. Wood
From the Kennewick Chapter Daughters of the American Revolution
There are no words to express the sorrow of losing a loved one. It is a pain that only time will heal. While we did not know Jeffrey personally, as DAR members, we honor his commitment to our country and his service in its defense. The DAR strongly supports our nations' military, and we recognize the personal sacrifice that each member gives, as well as their families.
To that end, we offer you our heartfelt condolences, and prayers of comfort. We thank you for Richard's service, and his sacrifice to our country.
May God bless you and comfort you as you remember just how very special Jeffrey was to his family, and his country.
In grateful remembrance,
The members of the Kennewick Chapter DAR