FIND AN OBITUARY
Service information is posted on our website only with approval from the family.
If you are seeking information not listed below, please contact us.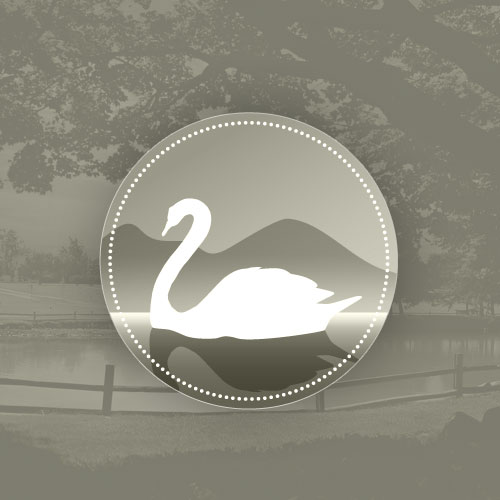 Sengchanh Phiouphanh
05/05/1947 — 05/03/2009
From Connell, WA, US | Born in Khammouane, Laos
Sengchanh Phiouphanh
Sengchanh Phiouphanh was born on May 5, 1947 in Laos. He entered the military at an early age and served for several years before meeting and marrying Bounpheng Phiouphanh in 1970. Their family soon grew to include two daughters and a son. In 1980 they began their immigration to the United States. Their youngest daughter was born in the Phillipines as they made their way to a new home. In 1981 the family arrived in Connell, Washington, where they still call home today.
Upon arriving in Connell, Sengchanh worked in agriculture briefly before hiring on at Lamb-Weston. He recently retired after 25 years of employment as a Pack Operator.
Sengchanh loved spending time with friends and family, especially his five grandkids. Fishing was his next love. He spent as much time as he could at local fishing holes, one of which remains a secret to this day. If it wasn't fishing weather, you could be sure he was searching for a good boxing match on TV, or coming up with the next winning lottery numbers. Sengchanh was recently very proud to have attained his U.S. Citizenship and considered it one of the more important achievements in his life, along with his strong work ethic and pride in providing for and raising his family.
Sengchanh is survived by his loving wife Bounpheng; daughters Sompheng, Souksavanh, and Phetsavanh; son Det; and five grandkids Thea, Brooklynn, Sonia, Simone and Kingston; as well as numerous close relatives in Connell, the Tri-Cities and Laos.
The family is very grateful for all the support from the local community including friends, family, coworkers, doctors, and everyone else who cared about our beloved husband, father & grandfather.
One day, it will all be the same again, but better!
RIP..
You already know you're number #1 in my heart, mommy's about #15…jk daddy I got the sense of humor from you. We love you daddy and we miss you always. We'll see you in the next life time.
R.I.P Loung Seng. You'll always be in our thoughts, especially when we're fishing and at our magic kingdoms. We'll try to find your secret fishing place and when we do, please show us a sign. = Don't worry about the family, we'll look out for them. See you again….
We'll miss you and always keep you in our hearts. We'll be thinking of you every time we go fishing.
You will be forever missed. We love you dad. You will be in our hearts forever.
You'll always be remembered as the best fisherman ever. We're all going to miss you.
Hi Uncle. Don't worry about your son, I try to keep him in line for you. I know you are smiling down on us. :
I'll miss the time we spent listening to all the good Laos songs and of course watching your favorite boxer. Although you never gave us the secret fishing spot, but I know one day you guide us to it…You are a great, kind and a gentle man and will be missed by all that are fortunate enough to had known you. If you run into my brother Baht, please tell him that I miss him and everything is "Going to be all good".
Dear, Shorty, it has been nice knowing you. May God keep your family in health and prosperity in your absence. Candi and Dana
hello DAddy!! you will forever and always be remembered…you are the best dad, husband and grandpa anyone can ask for..We will always miss & love you..You were always the person I could run to..I told myself when I am missing you and thinking of you I will just think of you as going fishing and when I miss you i will go buy a lotto ticket or go the casinos playing your favorite machines for you hehehe…you have now reached your road to paradise and I hope it as beautiful as you want it to be…and one day I will be there with you…=until then.
with love,
kham
I was sorry to hear about your loss. I work with Det, and am thinking of your family.
Hello uncle I hope you are resting in paradise now with my brother. Please tell him that I miss him more than he'll ever know. You are an amazing man, your smile will be truely missed! RIP uncle, although I know you both are far in distance but never in our hearts!
Your love and devotion to your family will always be remembered. and your spirit will live on in the thoughts of many. My heart goes out to you and your family.
Souk, our thoughts are with you and your family. Your dad always greeted me with a big smile whenever I visited after tennis practice. I suspect he's enjoying the continuation of his retirement in heaven fishing and watching the boxing matches in Vegas!
Papa…..can you hear me?
We looked all over the house and we do not have your CDs. We'll replaced them for you if necessary. Love you and miss you lots!!!
Hi Souk, Sommy and Family,
I am so sorry to hear about your dad. You guys are an awesome family. Please know that our thoughts and prayers are with you and your family. Take care,
Silvia, Aaron, Brianna and Ashlyn Boulger.
My deepest condolences. My family will always treasure our memories of Pa Seng. Love, La Keo
Pa Seng,
Where do I start? There were so many fond memories. I'll always cherish our times together and never forget all the fishing trips you took us on. You were my 2nd father and will remain forever in our hearts & minds. Hum's got big shoes to fill and let's hope he does you justice. :
My condolences to Mae Pheng, Hum, Noy, Moe & Kham; your father was a noble man and will be remembered in the highest regards. May Buddha bless you & your family. You guys are in our thoughts & prayers.
With Love,
Pheth, Nett & family
Do not cast me off in the time of old age;do not forsake me when my stregnth fails.
-Psalm 71:9
the rivers, lakes and ponds with miss you