FIND AN OBITUARY
Service information is posted on our website only with approval from the family.
If you are seeking information not listed below, please contact us.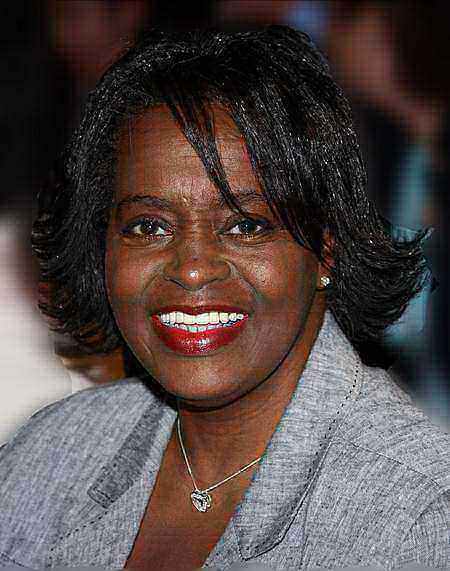 W. Faye Beasley
12/12/1955 — 05/08/2009
From Pasco, WA, US | Born in Toppenish, WA
W. Faye Beasley
W. Faye Beasley
W. Faye Beasley, 53, of Pasco, WA passed away Friday May 8, 2009 surrounded by her loving family at the University of Washington Medical Center in Seattle after a courageous battle with liver disease.
J.C. and Lillie Mae Beasley brought home twins born on December 12, 1955 in Toppenish, Washington, a daughter name Faye and a son name Ray.
Faye attended public schools in Toppenish and graduated from Toppenish High in 1974. She was a Cheerleader and was a member of the Toppenish marching band where she played the clarinet. Faye was also runner up for Miss Toppenish 1973. After graduation Faye moved to Las Vegas, Nevada. She was employed by the Sands Hotel and Realty Executives Real Estate Agency.
In 1978 Faye attended Central Washington University in Ellensburg, Washington. She lived and worked for several years in the Seattle area.
In 2002 Faye was employed by Pacific Northwest National Laboratory in Richland, Washington as an Administrative Assistant.
Faye was a member of the New Life Christian Community Church of God in Richland, WA where she sang in the choir and assisted wherever help was needed.
Faye was a wonderful cook. Her dream of owning her own Bed and Breakfast would have been awesome. She had a green thumb when it came to plants. We are going to miss you Faye.
Faye is survived by her twin brother, Ray Beasley and wife Brenda Richland WA; brothers John Beasley Harrah, WA and his daughter Georgina of Seattle, WA, Michael Beasley Las Vegas, NV, Ray Gibson and family Pasco, WA and sister Annette Roach Pasco, WA; nephew Henry Roach Chico, CA; great-nephews Jordan, Justin, and Bryson Roach Chico, CA; nieces Cortney Beasley Las Vegas, NV and Chelsea Smith-Beasley Richland, WA.
Faye was preceded in death by her parents and nephew Jeffrey Allen Roach.
Faye was a loving and caring sister, Auntie and friend. She will be greatly missed by her family, friends and coworkers.
Services will be, 11:00 AM, Saturday, May 16, 2009 at Einan's Funeral Home with interment to follow at Sunset Memorial Gardens in Richland, Washington. Visitation will be held on Friday, May 15, 2009 from 5:00 p.m. to 8:00 p.m. at Einan's Funeral Home.
The family would like to thank the medical team at the University of Washington Medical Center in Seattle for their excellent care; also the management and employees at Pacific Northwest National Laboratory for their kindness, compassion and unconditional support for our sister/family during this sad time. And last but not least our entire "Beasley" family for always being there for us. I f you would like to support organ and tissue donation, please visit their website www.donatelifetodav.com
Beasley Family,
Words can not begin to express the grief and sorrow that fill my heart for your family. I pray the Lord keep and comfort you always.
Please accept our heartfelt sympathies for your loss. Our thoughts are with you and your family during this difficult time.
Beasley Family,
We love you Faye!!
Our sincere sympathy for yor loss.
To the Beasley Family,
Sorry for your loss.
Wilma Faye will always be remembered. I have known her since grade school, what a great person to know.
Again so sorry for your loss.
We are blessed to have been given the honor of having so many memories of Faye from seeing her walking in the Toppenish High School hall, cheerleading at a school game, walking home from school and standing in her kitchen with her mom. I will always smile when I think of Faye. Our thoughts and prayers will go to her family for their hugh loss.
Faye was a shining light in a sometimes dismal world. She will be greatly missed. You are all in my thoughts and prayers. I hope it's of some comfort to know how highly Faye was thought of!
Faye is one of the coolest people I've ever known. Her contageous and beautiful smile will remain with me for a long time! She was always able to make us laugh. I will miss you Faye!!! You are truly a classy lady and a friend that will never be forgotten! PRICELESS! Thanks for the laughs!! I am honored to have known you!
To the Beasley family, I send my deepest condolences, the world has lost a shining star! Strenght and love to you all……
Kelli McKenney co-worker
Beasley Family,
Just wanted to let you know you are so very much in our thoughts and prayers and wanted to let you know what a Beautiful woman and person Faye was. She will be missed
Blessings and love from our Family to yours.
Karen and Ryan
I will miss your laugh most of all, Faye. You were a positive force of life that I always looked forward to seeing. Thank you for your friendship.
Blessings to the family.
Ray and family, I am truly sorry to hear about Faye and hope you will get through this ok. I know it will be hard, but you can take joy in knowing she knew Christ. Take care!!
Ray & Family,
I was so sad to hear of Faye's passing! I remember her fondly in school and how much fun she was to be with. Sending hugs & prayers as you go through this difficult time.
I was so sorry to hear of your loss. Faye was much too young to leave us. She was such a beautiful person. It's been 30 years since I have seen Faye or Ray but remember both fondly. Met Faye in the second grade and remember the fun we had walking home from Lincoln School. Our thoughts and prayers are with your family.
I was so sorry to read about Faye. It is always a shock to see a classmate pass away and we have had two just in the last couple of weeks. I just wanted your family to know that even though I didn't know her that well, I always thought she was so pretty and loved her smile and her laugh. It sounds like she had a great life and I know that you will miss her greatly. My thoughts and prayers are with you.
Beasley Family,
I'm so sorry for your loss! I will miss Faye so much! Will miss her laughter and kindness.
Love You Faye,
Alicia
Faye was truly the shinning star in our hallway. It was such a privilege to have worked with her and to have gotten to know Faye. Some people come into out lives, but overs leave footprints in our heart. Faye left a footprint in our hearts.
You will always be a part of our life journey. God Bless
Dear Ray and family,
I'm so sorry to hear of your loss. Faye was an incredible woman and will be greatly missed. She was truly an inspiration to many people. I was in the class of '76 and remember her well. Much love to you all!
Annette and Ray,
I am very sorry for the loss of your beautiful Faye. She will be be missed by all that ever met her.
My thoughts and prayers are with you forever.
From your U of W hospital buddy,
Kim Galloway & family
I have such fond memories of Faye. She was very kind and a wonderful person. She always had me laughing about something. She was amazing cook who made the best peach cobbler. She would make a separate pan just for me. I will always remember her kindness and generosity.My condolences to family. DaNita Calahan
My thoughts and prayers are with you. Faye was a great person. I have good memories of her at work at DQ, school and in the neighborhood.
Ruth
You are etched in my heart forever. May God Bless You.