FIND AN OBITUARY
Service information is posted on our website only with approval from the family.
If you are seeking information not listed below, please contact us.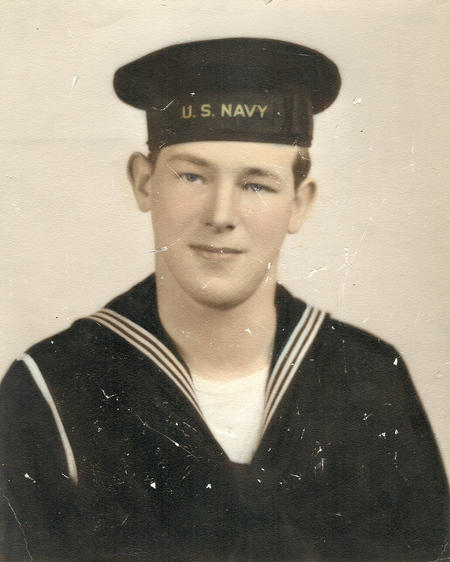 Walter Raymond Leitenberg
09/02/1925 — 05/20/2009
From Richland, WA, US | Born in New Brunswick, New Jersey
Walter Raymond Leitenberg
Walter Raymond Leitenberg, 83, of Richland, WA passed away May 20, 2009 in Richland. He was born October 2, 1925 in New Brunswick, NJ, the only child of Raymond and Clarissa Leitenberg. He enjoyed sports in school as well as visiting family and traveling.
Walter joined the Navy in 1943 and served honorably during World War II. He married Jean Grace LeVay July 25, 1947 and moved west to the Tri-Cities to work on the Hanford project. He retired from Battelle as a power operator with union 280.
He was most proud of witnessing the births of his beloved grandchildren and of helping in construction of the Apostolic Christian Church building.
Survivors include daughters Debby Munroe and Linda Darr Bartlett; sons Karl, David and Jeff; grandchildren Chris Melissa, Nick Holly and Rachel. He was preceded in death by his wife, Jean Grace Leitenberg.
Graveside services will be 10:00 AM Saturday, May 23, 2009 at Sunset Memorial Gardens, Richland, WA. Memorial services will follow at 12:00 PM at the Apostolic Church, 1749 Stevens, Richland.
Dave, I wish there was something I could say … Im so sorry..Love you, Linda
I was saddened to hear of the loss of your father and express my sincere sympathy. I cherish my friendship with Dave and Jeff and have great childhood memories of the neighborhood. You are in my thoughts.
We mourn with you and yet rejoice that Walt's suffering is ended. May God give you peace in every way and in all circumstances during the next few weeks. We love you. The Casey's
Dave – May God comfort you and your family as you grieve the loss of your father. Our prayers are with you.
Dave, The memorial service was really nice, it was so good seeing you again. My email is lcharmon@live.com
Dave, Jeff, and Family,
I am very sorry about the loss of your dad. I cherish the memories of my teen age years, going to the Leitenberg home after school, playing their player piano, and having dinner with the family.
"Papa Bear" is in a better place now.
Your family is in my thoughts and prayers.
Love,
Kim
David and Family,
I worked with your Dad at Battelle for many years. He was an absolute kick to be around as well as a very competent Operator. I've missed him over the years, but will always remember him and his wit. May God grant you comfort at the loss of your father and friend. Jim Roberts
Dave, my thoughts and prayers are with you and your family. It was a really nice memorial for your Dad. Im sorry I never got to meet him, he seemed like quite the character. Must be where you got your sense of humor. It was so good seeing you. We have to get together again. 619-3504 Call me anytime. Love you always, Linda
Dave and Jeff,
It seems like a tough year for parents of our old circle of friends. Losing a parent is never easy: hope this isn't too difficult for you two. My condolences and sympathy.
To life, and all its phases and transitions.
Doug Zangar
For the Family of Walter Raymond Leitenberg
From the Kennewick Chapter Daughters of the American Revolution
There are no words to express the sorrow of losing a loved one. It is a pain that only time will heal. While we did not know Walter personally, as DAR members, we honor his commitment to our country and his service in its defense. The DAR strongly supports our nations' military, and we recognize the personal sacrifice that each member gives, as well as their famiies.
To that end, we offer you our heartfelt condolences, and prayers of comfort. We thank you for Walter's service, and his sacrifice to our country.
May God bless you and comfort you as you remember just how very special Walter was to his family, and his country.
In grateful remembrance,
The members of the Kennewick Chapter DAR