FIND AN OBITUARY
Service information is posted on our website only with approval from the family.
If you are seeking information not listed below, please contact us.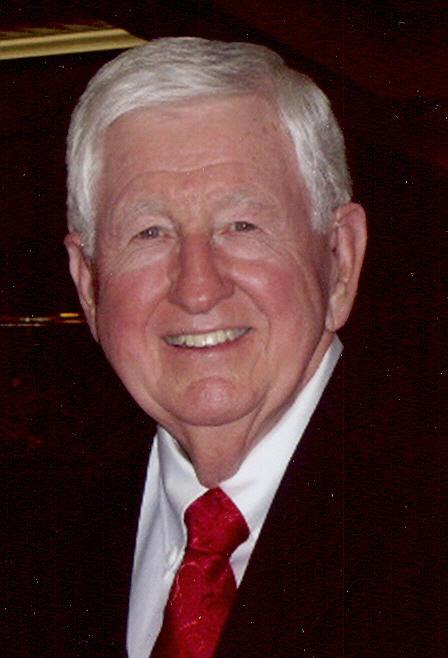 William "Bill" Louis Hartley
06/27/1936 — 05/10/2009
From Richland, WA, US | Born in Yakima, WA
William "Bill" Louis Hartley
  William L. Bill Hartley passed away Friday, May 1, 2009, at Kadlec Medical Center, Richland, WA. following a courageous battle with interstitial lung disease.  He was born in Yakima, WA, on June 27, 1936 where he spent his early years.  Bill lived in the Tri-Cities since 1948 and was a member of Columbia Community Church in Richland.   
  Bill graduated from Columbia High School in Richland in 1956.  He earned his Associates degree from Columbia Basin College, Pasco, WA.  Before and after graduation, Bill was employed in several occupations until he found his niche working in the automobile business in management/sales for 38 years, retiring in 2001. 
  Bill married the love of his life and high school sweetheart, Beverly Barnett, on December 22, 1956.  They had three children: John, Julie and Jeannie.
  Bill was the best husband, father and grandfather.  The most important things in his life were his faith and his family.  Those who knew him respected him for his compassion, integrity, sincerity and generosity.  Bill was an excellent provider for his family, and he and Beverly made many sacrifices to provide their children with college educations.  Bill was always there to lend a helping hand and to offer advice.  The evening before Bill left us he imparted words of wisdom and blessings on each family member individually through his labored breathing.  His life exemplified the true meaning of giving, loving, and sacrifice.   His optimistic outlook throughout his life, even during his illness, was an inspiration to us all.  Up to the end he said, "I feel great… I just can't breathe."  Bill had high hopes to come home, but was called to his heavenly home instead.  
  Bill is survived by his wife Beverly, daughter Julie Robert Grazian and their two children Daniel and Natalie Grazian of Coronado, CA, daughter Jeannie Brad Friehauf and their two children Matthew and David Friehauf of Kennewick, WA.  He is also survived by sister-in-law Beth Fred Vickstrom of Richland, brother-in-law George Peg Barnett of Tucson, AZ, brother-in-law Bob Colleen Barnett of Richland, brother-in-law Charles Ronne Barnett of Benton City,  brother-in-law Jim Lorraine Barnett of Sierra Vista, AZ, brother-in-law Don Hollenbaugh of Prescott, WA, and step sister Millie Tom Kidwell of Pasco. He is also survived by many nieces and nephews. Bill is preceded in death by his son John Hartley who passed away in 1996, his parents John and Jeanette Hartley, and his sister Carole Hollenbaugh.  
  Viewing will be Friday, May 8, from 6pm to 8pm at Einan's Funeral Home. A celebration of Bill's life will be held Saturday, May 9, at 2pm at Columbia Community Church, 150 Gage Blvd, Richland, WA.  Graveside services will follow at 5pm at Sunset Memorial Gardens, 915 Bypass Highway, Richland, WA.  The family invites you to sign their on-line guestbook at www.einansfuneralhome.com.
  Memorial contributions in Bill Hartley's name may be made to Columbia Community Church, 150 Gage Blvd., Richland, WA 99352.

Bev, we just returned from Europe and I was shocked to hear of Bill's passing. To me Bill was a very special guy. I asked Bill to Tolo in our Jr. year. I know he dreaded going, but he was kind enought to accept. Bill was fun, respectable and a very kind person. My life is richer for knowing such a wonderful person.
God Bless you,
Carol Payne
Bev, Julie and Jeannie,
I'm so sorry to hear about Bill's passing. I had much love for him and all of you. You were my extended family for a long time. I still think of all of you often and and will never forget the Hartleys!
My deepest sympathies to you, Bev and your family. How blessed you are to have married such a shining example of a great husband and compassinate father of your children.
He showed me by his example how to treat customers with all the digity and respect they deserve.If a person looks up the word integrityin the dictionary Bill's picture will be there.
Sincerely yours, John Archibald
We were so sorry to hear of Bill's passing. When we look across the cove at the lake we still refer to the second house as the "Hartleys". We are still having lots of fun up there. Shirley Nall, Richard, Sandy and families.
In the 60s I always remember Bill driving home a brand new mustang from the dealership. Bill was a good man he was always there for his family. I have always had fond memories of the whole Hartley family it was a great nieghborhood to grow up in, Bill will be missed.
Bev – I was shocked to see Bill's picture in the paper today. I will truly miss him coming into the store, always smiling. My prayers are with you during your time of loss. May your family support you during this time of healing both your church family and immediate family.
Bev, My Dad George Feaster worked with Bill's dad at the Richland School District. He got me to the Tri-Cities right out of high school in the early 50s. We had lots of memories with Don and Carol at the Tuxedo my son Scott has a cabin on the Tucannon and we would always stop there and get an update of all of you.
My first wife's family was related to the Hartley's so I had a connection with Bill and Carol over the years.
I'm sorry to hear of Bill's passing and my prayers are with you.
Ron Feaster
To Bev and family: We were so sorry to learn of Bill's passing. What a wonderful guy, your Bill. Every time our paths crossed through the years it was such a pleasure. It all started with Bill as Barb's classmate at Col-Hi. We will always remember him and his sweet, caring ways. Please know that we will be thinking of you with prayers and love.
I have this vivid thought of Mel standing at heavens gate with his arms outstrtched welcoming Bill as the two dear old friends embrace each other again. God has a special place set aside for Bill, he was a wonderful human being & I will miss him.
My condolences to his family and friends. Rest in Peace my friend..
Bill was a gentle classmate '56 as well as a gentleman. My heart goes out to his life mate, his wife. I, too, became a widow 90 days ago. I send my love and prayers to you.
We are sorry to read about Bill's passing, he will be missed by many. We extend our condolences to the Hartley family.
you may not remember me as I left the tri-cities in 1973. I knew Bill and respected him he was the
best. I worked at Einan's for many years and started the reserve
police dept in Richland.
My thoughts and prayers go with the family he would have done the same for me.
We at Richland Rehab were very sorry to hear of Mr. Hartley's passing. I was hoping he would be able to enjoy some time at home. He was a very nice man and a joy to care for. My prayers go out to his wife Beverly.