FIND AN OBITUARY
Service information is posted on our website only with approval from the family.
If you are seeking information not listed below, please contact us.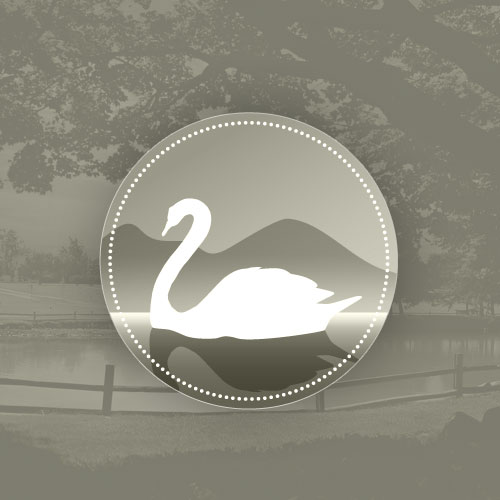 Charles Ransom Hooper
06/22/1930 — 06/26/2009
From Richland, WA, US | Born in Des Moines, Iowa
Charles Ransom Hooper
Charles died at home on Friday evening with his family and Hospice caring for him. After his diagnosis of pancreatic cancer in January, he enjoyed about four months of tennis with friends at the Court Club and many visits from family and friends.
Charles was born in Des Moines, Iowa to parents Charles Hooper and Gertrude Burnett Hooper. At age 18, his family moved to Long Beach, California where he graduated from Cal State Long Beach. After teaching for two years in California, he wandered to France and taught on the American base at Etain. In 1958 he met and married Beverlee DeBode, then they moved to an Air Force base in England where they worked in the overseas schools. After 20 years in Europe, Charles and family moved back to the US and settled in Husum, Washington, where they planted a vineyard and established the Charles Hooper Family Winery. He retired and moved to Richland twelve years ago.
Charles is survived by his wife Beverlee; daughter Jan Bostian and her husband Paul of Spokane; son Chris Hooper and his wife Ayme of White Salmon; and daughter Kim Cutsforth and her husband Jerry of Richland. Charles is survived by and was very proud of his grandchildren Zachary and Rachel Frazier, Ryan Cutsforth and his wife Erika, and Desi and Charlie Hooper.
The family appreciates the sensitive and efficient care of Cleo, Amy, Kirk and staff of Hospice at the Chaplaincy in Kennewick. We also appreciate the kindness of his fellow tennis players who made him feel welcome to play as long as he was able.
In lieu of flowers, a donation to Hospice at the Chaplaincy would be appreciated. Charles requested cremation. Please visit Einan's website at www.einansfuneralhome.com to express your thoughts. The family will be at home on July 18 between 1-4 pm for friends who wish to share memories and stories about Charles.
I always played tennis better when I was paired with Mr. Charles Hooper. He brought out the best in everyone around him. Highest praise. He is missed.
Bev- didn't know your last name since I see you only at the TCCC, but recognized Charles's picture in the paper. He was always so friendly to me, even though I didn't play tennis. I certainly didn't know he was fighting pancreatic cancer. I alway remember seeing the both of you at Battelle movies or plays and pointed you out to my husband. Please accept my condolences. Ginger
"Dad" always had a smile and a big hug. He was such an inspiration in the last year with all he conquered and overcame. Terry and I send our love and deepest sympathy to Bev and all the family. We know he will be greatly missed by anyone who ever crossed his path.
I first met Charles and Bev at my Dad and Jan's wedding. His warm smile and enthusiasm welcomed me into the family right away! He made me feel like I had known him for years. He was truly interested in me and made me feel at ease in a party of strangers. He introduced me like I was one of his own grandchildren. The next year, when I brought my own children up to meet him, He shared his knowledge and love of tennis with my girls, and even brought them a large bag of balls and tennis magazines. I am sorry that I didn't get to know him more. I am praying for peace and happiness for the family. Thank you for sharing him with me!!
When Charles came into a room he would light it up like a Christmas tree. Charles's light will always shine in my heart. Thank you for the many times you lifted my spirits with your smile. I will miss you a lot. Love and hugs!
I will miss so much Charlie's smile, laughter, positive attitude and thoughtfulness. I cherished our Wed morning tennis drills–he was so helpful always a teacher! and fun to be around. A wonderful friend that touched my life. Miss you Charlie. Will always think of you when I play tennis.
Patti
Dear family,
I am so thankful that Charles was able to be surrounded by his family during his last days. He was a very special person and will be greatly missed.
Chuck and Bev and I shared many memories going back years and I almost want to say on a planet far far away…the 1960's in Suffolk. Jan, Chris, Kim and Bev take care of each other as you cared for Chuck. Don't be strangers…stay in touch, come see us. I also loved and will miss Chuck. He was my dear friend. Love, Jane
It was a true delight knowing Charles. I was given the opportunity to assist him with his workouts at the Tri-City Court Club where he always worked hard to keep himself in prime condition. His stories and special smile will truly be missed.
I was enthralled with Uncle Charles' wit. He impacted each of our lives with genuine caring and love. Randy and I will miss you
I will truly miss Charles and his wonderful humor, his joy of life, and his tolerance of others views. His smile, laughter and love will be cherished forever.
Richard Eide
To the best Dad ever we love you and miss you.
I love and miss you dad!!!
As one of the many "gray hairs" who had the opportunity to play tennis with Charles on Monday & Thursday mornings over the years, I felt the smiling picture in his obituary was appropriate and so defined him. Despite his replaced knees and repaired heart he nonetheless exhibited cheerfulness and friendliness that endeared him to all the players. In my recollection he never complained about his problems but played as the gentleman he was.
I met him many times at "Club Max" where he worked to do all the exercises necessary to improve his health. He was no quitter and his perseverance was an example to all of us.
His self-spoken friendliness and acceptance of his fate defined him as a man. His kind is always missed.
Memories will always be with us, his smile, his tennis, his books…Love you Dad.
I fondly remember the adventures I had with my girls at the Hooper Family winery while we were living in Oregon. Uncle Charles was a very special person – he had that quiet twinkle in his eye & the soul of a big kid. He will always live in my heart and the hearts of all whose lives he touched.
My prayers and condolences go out to you Beverlee and your family. I did not know Charles but know he must have been a great man to have a wife as precious as you. You had an adventure of a life together and it probably went too fast looking back. I look forward to seeing you around the GAL office sometimes and we will have to have lunch sometime and keep in touch. Take care as you start a new portion of your life. Sincerely, Petra
Any father would wish to have his life complete in that manner with love and acceptance, surrounded by the goodness that he helped to bring into the world. Chuck had an amazing run, as good as any man. His life was full and satisfying. His peace was deep, and his heart was light. That quick and easy smile showed you the lightness he carried with him. His eyes showed the satisfaction he had while sitting with you. Chuck will always be missed and remembered with fondness. Thank you for including us with our farewell visit last month, that was important.
love,
David and Nobu
Our sympathy goes out to Beverlee and his family.
Although we met Charles just a few years ago his passing leaves a void in our hearts. Our only times with him were playing tennis at the TriCities Court Club but the between game chats were enough to become friends. His smile and glint in his eye as he casually hit a cross court winner will long be remembered. We were so glad to see his comeback after his heart surgery and so saddened to lose him so soon. He played strong until the end. We will miss him.
Dear Bev,
I just received the news of Charles' passing. My thoughts and prayers are with you and your family. I have such warm memories of our teaching years together at Klickitat and our book club adventures. Please take care and hope to hear from you when you have a moment.
Love, Becky