FIND AN OBITUARY
Service information is posted on our website only with approval from the family.
If you are seeking information not listed below, please contact us.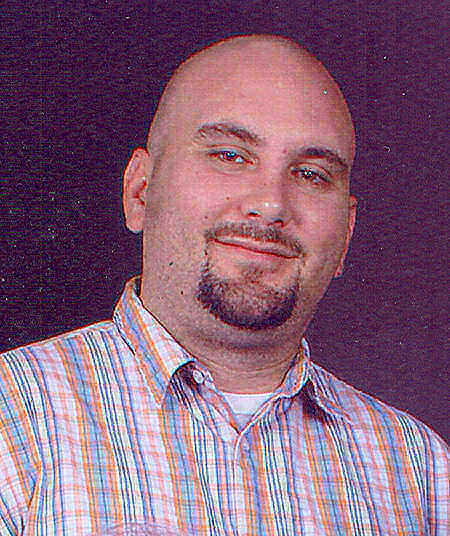 Cory Benjamin Jensen
04/25/1975 — 06/10/2009
From Richland, WA, US | Born in Spokane, Washington
Cory Benjamin Jensen
Cory was born April 25, 1975, in Spokane, WA, and passed away at his home in Richland, WA, June 10, 2009. Cory grew up in Benton City, WA and graduated from Ki-Be High School in 1993. He attended and completed 4 years of college, studying first at CBC and then continuing at WSU where he graduated with a Bachelor of Arts degree, Magna Cum Laude, in the Social Science Program. He was also awarded the distinction of being on the Presidents List and was a member of the WSU Key Club. It should be noted that Cory accomplished this while employed by Child Protective Services and as a single parent raising his son Dylan.
Cory's quest for learning was never quenched, he was a walking encyclopedia. Everything he did was researched. Among his favorite sayings was, "Carpe Diem," seize the day; he even had a tattoo of that saying. A fan of Einstein, he lived by one of his famous quotes, "You have to learn the rules of the game and then you have to play better than anyone else." If nothing else, he researched the rules like nobody's business and he could tell you how the game should be played.
Cory's bulldog, Beefie, was seldom far from his side; a dog was never better cared for. Many peoples lives were touched by Cory and everyone who knew him knew of his genuine caring and loving ways. He would always have a kind word or gentle knowing look to let people know he cared.
Cory, a dedicated and caring father, is survived by his son, Dylan, of whom he was very proud. Cory played the role of both parents, working earnestly to insure his son's every opportunity to experience a we'll-rounded upbringing.
Cory is also survived by his mother, Linda Jensen, and his father, Larry Jensen step-mother, Cheryl, of Benton City, WA; brothers, Kris Jensen of Richland, WA, Shawn Jensen, Camp Pendleton, CA, and Ryan Jensen, Benton City; step-brothers, Terry Baumgartner, Benton City, WA and Ron Baumgartner, Minneapolis, MN.
Cory is also survived by special grandparents Roy and Vernie Bechtol, along with a large family including nephews Gage and Matthew; aunts and uncles Connie and Brad and Judy and Phil; cousins Laura, Joel and Brian; and many friends who already miss him so much…love you Cory.
Funeral services will be held Monday, June 15, 2009 at 1:00 pm, at Einan's Funeral Home, 915 By-Pass Highway, Richland. Immediately following the services a private graveside will be held for Cory at Evergreen Memorial Cemetery in Benton City, WA. Following interment, family and friends are encouraged to stop and share memories and a meal at: Linda Jensen's 1201 Jane Ave. Benton City, and Larry Jensen's 208 West Highland Ext, Benton City.
My beautiful kindred spirit, always. I will never forget. May God bless you Dylan. You are strong like your Daddy.
Cousin Linda,Larry and Family,
We are so sad to hear of your loss. Your family is in our thoughts and prayers.
Love Tim & Michelle
I remember Cory as the most together young man I knew. He always had a smile and witty comment for me.
My thoughts and prayers are with his family. It is tough to lose a child before his time.
We are so sorry for your loss, Cory
was a wonderful young man and our
heart goes out to Dylan and all the
family. Love and prayers, Ray, Betty,
Steve and Shawn.
We were sorry to hear of Cory's passing.May the families have God's Blessing.
Truely saddened and shocked at the news of Cory's passing. He was such a great guy. A true friend. Rest in peace Cory. You will be missed.
Cory will be missed by many. Though I haven't seen him since just after high school, I will always treasure the memories of my good friend Cory. Truly a loss to the world.
May Almighty God of all comfort and tender mercies comfort the
Jensen family 2 Co.1:3,4.
Cory and I grew up together…so many memories. Preschool, kindergarten, he was always so bright, and caring. He will be missed. God Bless your family.
I knew Cory through his brother Kris and at WSU. Cory was entertaing in class and fun to be around outside of it. I was shocked to hear about his passing and will have his family in my prayers.
I have no word to express what I feel at this moment for the loss of a friend and classmate you will be missed
Sorry to hear the sad news about Cory
He was always the to make you smile when you were down he will be missed.
Linda, Larry, Cheryl, Kris, Sean, Ryan and Family:
I am so sorry for your loss. Linda I stopped by tonight after work around 6:00, No one was home. Must of been out. Let me know if I can do anything for any of you. When our boys were growing up we ran into each other all the time, and now that they are all grown up I miss the time we ran into each other. Please call me 430-0101. I am so sorry
Teresa, Jason, Stephen, Denise and Jeff Poirier.
I really cared for Cory. I feel awfull and am shocked to hear of his passing. Rest in peace, Cory. Bless Cory's family. Bless Dylan. May you all be comforted.
Cory was greatly loved by all his family and will be deeply missed! Our lives will never be the same but yet we have all been blessed to have our memories with you.
Laura McClure
Cory, you were always so special. We will miss you. And we loved you so much. You will always be in our thoughts and prayers. Love, Grandma and Grandpa
Cory I will miss you. You have been my friend since 6th grade. Your objective opinions and advice have helped me through so much in my life. I so am grateful I had you in my life. I will miss you dearly. My condolences go out to your family and son. May God bless all of you.
I was heartbroken by the news of Cory. I knew him in High School and didn't see much of him through the years but I knew he was a great man. My heart goes out to you.
Love, Felicity Higham Peery
To the Jensens,
There are no words that might give you comfort, I guess only time may bring you that, yet I must say I'm so very sorry.
My son Sean and Cory were best buddies in High School and kept in touch off and on through out the years.
God bless you all,
Diane Capellen
You all are never far from my thoughts and are in my prayers.
OH MY GOODNESS! Very shocking news. My heart goes out to the family, espcecially Dylan. I will do my best to make the funeral.
With a sad heart,
Randy & Wendy Ogryzek
May God be with your family at this sad time. As time goes by, cherished memories will bring you inner peace,and keep Cory very close to you. May the memories that mean the most to each and everyone live forever in your heart. Cory was a good friend and classmate at Ki-Be High. I will forever remember the days without end of Mario Bros. at Rocel's house.
Dear Linda,
I sure think of you at this time of loss. May you find comfort during this difficult time of losing a son.
Your cousin, Wayne
Cory was a hard worker. A devoted father. And, a friend. May God comfort the Jensen family and draw them near to Him in this time of devastating sorrow. May His Hand especially be upon Dylan all the days of his life.
I'm very sorry for our loss of Cory. I know he will be greatly missed.
sincerely, Jeff
We are so sorry for your loss of Cory, our thoughts and prayers are with you all. We didn't know Cory personally, we are good friends of Corys grandma and grandpa, Roy and Vernie. Our prayers are esp for you Dylan, you have been separated from your best friendyour dad for a time. It will be very hard for you, but you will make it. I lost my dad mary ann when I was 16. Your dad and my dad are together, and some day we will join them in Heaven. But until then, life will be different, but you will make it.Be strong and make your daddy proud of you,Dylan which he is already !! We are so sorry for this sad time for all of you. Love and prayers, Larry and Mary Ann Brown
Cory left quite an impression on us. His whole family has over the years. It is no surprise he turned into such a great guy. He was born into a wonderful family. I benefited by his and their generous hearts and souls. We didnt get to know Cory as much as we would liked. He spoke of all of you in a kind and caring matter. Telling us many life lessons you shared with him. As hard as it is to have lost him may you find confort in how much enjoyment he brought to others. My heart breaks for your loss. Our thoughts are with you.
Cory, the time that we got to know you, you were so kind, always had a smile on your face. God Bless the Jensen family through this trying time. May you rest in peace, and walk with the Angels!
Cory was such a special nephew and friend, and he meant so very much to us. We will miss him a great deal as will everyone who has had the pleasure of knowing him. Cory genuinely cared about people and had a great sense of humor. Dylan, you can be as proud of your Dad as he was of you, he was a great man.
This was such a suprise to find this out about Cory today. I had not seen him since high school but talked to him from time to time on MySpace. Cory was a great friend and one of the few people from high school that I could really call a friend, he never pre-judged me as most typical high school aged kids do. He was a great guy and he will be missed.
Linda, Larry, Cheryl…Chris, Shawn, Ryan….Terry and Ron and Dylan. I was shocked and saddened to learn of Cory's passing. My heart goes out to you and the hurt you must surely feel…the empty spot he leaves. I didn't know soon enough to attend the funeral, but know my thoughts and prayers are with you all especially in the days to come. There are lots of cliches to say…most of them true, but I know the ache is real and the loss almost unbearable. It's those left behind who cry. Words don't always help, but the thoughts are with you at this time, and know I care.
Karen
I am deeply heartbroken to hear of the passing of CBJ. In the nine years I had the privilege of knowing him, I learned so much. We met as single parents raising boys the same age. Our struggles with parenting were very similar and I learned so much from him. He was an excellent father as well as being so intensely intelligent. I will miss you always.
Cory, you could always bring a smile to my face. You will be missed and remembered fondly.