FIND AN OBITUARY
Service information is posted on our website only with approval from the family.
If you are seeking information not listed below, please contact us.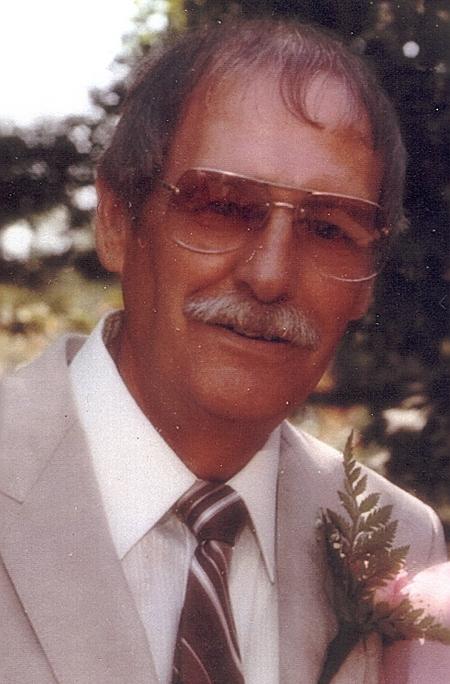 Dee Crittenden
10/11/1921 — 06/06/2009
From Richland, WA, US | Born in Muskogee, Oklahoma
Dee Crittenden
Dee Crittenden, born October 11th 1921 in Muskogee, Oklahoma passed away at Kadlec Hospital in Richland, Washington on June 6th 2009.
Dee is survived by his wife of 37 years, Betty Crittenden, daughters DeeAnna Galbraith, Barbara St. John, Sheila Smith, son Jim Crittenden and stepsons Rob and Blake King. Brother Andy Crittenden still lives in Oklahoma and sister Beatrice Jasmin lives in Minnesota. Additionally he is survived by 10 grandchildren and 11 great grandchildren.
Dee's passing was preceded by his father, John Cherokee Crittenden, mother Biddie Ann, brothers John, Bobby, James and sisters Wanda Hammond, Bonnie Sarama, Georgia Epps and grandson Tyler Crittenden.
Dee grew up in Muskogee, Oklahoma, working on a small family farm. He had an engaging laugh which was hard to resist. He was, by all accounts, a sweet-hearted, likeable young man and became something of a track star in high school.
At the tender age of 17 June 22nd 1939, Dee enlisted in the US army and joined the Thunderbirds of the 180th Infantry under General Patton's 45th Division. This, of course, was a decision that would shape, challenge and change Dee's life forever. The 45th was one of the most decorated divisions of WWII including 511 days of combat, 8 major campaigns and 4 amphibious landings. Dee's unit was pinned down at the beachhead of Anzio for 6 months, engaged at the battles of Sicily and Salerno. His unit was also part of the movement that liberated the prisoner camp at Dachau. During one encounter, Dee and his platoon sergeant were the only two survivors. All others were either captured or killed.
A skirmish in France is where Dee was shot in the leg and spent two months in a military hospital in Naples, Italy. It was this wound that would garner Dee the purple heart .... that bullet remained in his leg for the rest of his life. These brave men secured a debt from all Americans that can never be repaid.
After the war he married and had 4 children. He moved to Richland, Washington and became a radiation monitor in the 200 West Area of the Hanford Project. He retired as a manager of the "Tank Farms" for radioactive waste.
In September 1972, after dating for 3 years, he married Betty King with sons Rob and Blake. Anyone would agree that Betty became the love of his life and they remained devoted to each other for 40 years. Dad loved to play cribbage and one year became the Washington State champion out of a field of 1500 players. He was a finalist in the Washington State chili cook-offs and invited to the National finals in Texas.
Life comes to all of us in a whisper of passion, as a sparkle of God's grace but it's how we live our lives with grace that puts a sparkle in God's eye. Dee Crittenden had 'grace' and we will all miss him greatly.
Memorial services will be held at 2:00 PM Friday, June 19, 2009 at Memories at Sunset Event Center, located on the beautiful grounds of Sunset Memorial Gardens in Richland.
For the Family of Dee Crittenden
From the Kennewick Chapter Daughters of the American Revolution
There are no words to express the sorrow of losing a loved one. It is a pain that only time will heal. While we did not know Dee personally, as DAR members, we honor his commitment to our country and his service in its defense. The DAR strongly supports our nations' military, and we recognize the personal sacrifice that each member gives, as well as their families.
To that end, we offer you our heartfelt condolences, and prayers of comfort. We thank you for Dee's service, and his sacrifice to our country.
May God bless you and comfort you as you remember just how very special Dee was to his family, and his country.
In grateful remembrance,
The members of the Kennewick Chapter DAR
Sorry to hear of the death of Dee. He was an influence in my life at Hanford when I first started work in 1982. I respected his leadership and his partnership in cribbage, I think he may have taught me the game, if not he taught me many fine point of the game I have not seen him for years but will miss the opportunity of running into him again.