FIND AN OBITUARY
Service information is posted on our website only with approval from the family.
If you are seeking information not listed below, please contact us.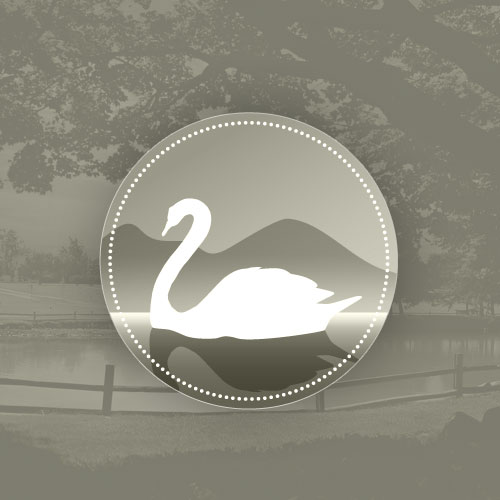 Hope Marie Harmon
06/01/1967 — 06/16/2009
From Kennewick, WA, US | Born in Tacoma, WA
Hope Marie Harmon
Hope Marie Harmon Hartwell
Hope Marie Harmon Hartwell was born on June 1, 1967 in Tacoma, WA. She passed away June 16th at her home in Kennewick, WA at the young age of 42.
Hope grew up on her Family Farm in Olympia, WA, then moved to Richland, WA in the early 70's. She attended school at Chief Jo Middle School and Richland High School. Hope had three children, Christopher Allen Hutchinson, James Paul Hutchinson and Chelsea Marie Hutchinson with her husband, Jamie Hutchinson.
Hope moved to Everett to live with her second husband, Wayne Harmon, she lived there happily until moving away. Returning back to Richland, she met Bruce Kirton who would become her loving and devoted boyfriend until her death.
During this time she was blessed with two grandchildren, Nathan Hutchinson and Nicholas Hutchinson. Even with some recent health problems, Hope still captivated everyone with her outgoing, charming and witty personality. Reading, gardening, and spending time with her children and grandchildren were some of the joys of her life. The simple things are what she will be remembered for: her easiness to talk to, her quick smile, and beautifully strong spirit.
Hope was preceded in death by mother Gladys Ann Hartwell and Brothers Tom and Mark Hartwell, survived by her father, William Bill Hartwell, her brother Gary Hartwell and her sister Cheryl Wilmoth.
All of these things will make her impossible to forget by all who loved her.
Memorial Services will be held on Tuesday 23rd June at 10.00am at Einans Funeral Home, followed by a Committal at Sunset Memorial Gardens, Richland, WA.
I miss you so much mom
God Bless, Hope was always the nicest person I have ever had the pleasure of dealing with. Always open and honest I will truly miss her phone calls.
Losing a loved one such as Hope fills those that knew and loved her with pain and sorrow. God has a plan for all of us, one that we sometimes don't understand. Bless her soul and give comfort to all her family and friends.
Cheryl, I am so sorry for your loss… My thoughts and prayers are with you and your family during this difficult time. Your beautiful sister is in the hands of the Lord now.
Blessings this day for Hope, and each person that loved and touched her heart, as she did yours. Good wishes to you as each day passes, and the void felt may be filled with fond memories . . . God Bless You All ~!~
Hope,
I remember when i was an awkward 11 year old with no self-esteem and no friends and then you came along and showed me what kindness and loyalty mean. you were my best friend and i'll miss you always but i know that you have gone to a better place and feel no more pain…besides they are laughing up in heaven right now. cheryl, i am so, so sorry for your loss. Chris, James, and Chelsea you probably don't remember me but i knew you when you were babies and your mom loved you more than anything. My thoughts and prayers are with you all.
Hey Sis,
I will you so much.
Dad, Gary and I will miss you always. You are now with Mom, Tommy and Mark.
Love you, Cheryl
I never thought at age 18 I would still miss my mommmy,but there it is. You were everything to me mom, I knew I could talk to you and you loved me unconditionally. You were so amazing and I hope people know that.
Cheryl.
Sorry for your loss. I didn't know Hope but from listening to your stories and reading this memorial I know she must of been special.
My darling girl. There is nothing I can say that will ease the pain of the family. Please keep watch over them and know you were truly loved
I AM SO VERY SORRY TO HEAR ABOUT HOPE. SHE WAS A VERY SWEET AND GOOD HEARTED PERSON. SHE WILL BE GREATLY MISSED. CHRIS, JAMES, AND CHELSEA IF YOU NEED ANYTHING, JUST LET ME KNOW. I KNOW SHE LOVED YOU GUYS SO VERY MUCH.
Hope,
Thank you for your love, Meow and I will never forget how kind you were to the two of us. And I will never forget the kindness and love you had shown me when I stayed in Washington years ago. Meow wants you to know that you were one of the most kindest people she had ever met!
ALL OF OUR LOVE GOES TO YOU,
JEFF & MEOW
My darling Hope, I miss you miss you miss you, thank you for five incredible years – your beauty, and love were a source of never-ending joy, and you were the pride of my life. You never complained even when I knew you were hurting, always tried to make me feel good even though I knew you didn't, your personality and humor shone through the clouds, I loved and admired you so much, rest finally in peace mrs. woman, and one day I know I will see you again.
I am so sorry to hear of Hopes passing. May God be with you during this trying time.
Hope, A special daughter-in-law whom I treasure. You were very special in your loving and witty way. I love you and miss you. To Chelsea, James, Chris: Your Mom was very special to me. She has no more pain now. I shall miss her very much! Love, Grandma
Dear Hope
You bring to mind the following messege by Emily Matthews
Some people make a difference
just by being who they are,
Their inner light shines bright
and touches lives both near and far,
And even when they're gone,
they still forever play a part
in the smiles,
the priceless moments,
that are treasured in the heart.
Love always, Uncle Duke & Aunt Betty
Cheryl and Family,
I am so sorry to hear of Hope's passing. I will always remember the fun we had at the raquetball club and just hanging out together. Hope's spirit will always live on…
Lori Desallier Adams
You will always be in our thoughts.Thank you for the memories.
Hope,
I will miss you very much!
Chris, James, and Chelsea I love you guys very much! I'm so deeply sorry for your loss.
Cheryl,
I know that you and Hope were very close. I am sure your family will share many special memories of her. I am really sorry to hear of your loss. My prayers are with you and your family
-Mike
My strongest memory of my Aunt Hope is when my brother and I stayed with our grandparents for a month while our mother, Lucinda, was away training for the Army. I was a young girl still in grade school and Chris & James where still babies. We had so much fun together staying up late, swimming in the pool and just spending time as a family. I'm glad I got to see her the last time we went to Washington to visit and she got to meet my wonderful children. Chelsea, James and Chris I know how hard it is to lose someone you love so quickly. I want you to know my family's thought and prayers are with you and if you need anything don't forget about you cousin in Oregon.
Bill, Gary, and Cheryl,
Now that she's gone, we will never get to know the wonderful woman she became, except through you. We remember the wild teenager, but never got to know the lady, mother, and grandmother that meant so much to so many.
Hope you will be missed.
Chelsea, Chris and James – I'm so sorry for your loss.
From Rocket Mart to Hope's Pony Espresso you truly made the best fufu coffees around!! Your smiling face and positive attitude will be greatly missed by all.
SO SORRY TO HEAR OF HOPES PASSING. SHE WAS OUR COFFEE GAL AT THE CITY OF RICHLAND SHOPS AND WE ALL LOVED HER SMILE AND ENERGY. I AM VERY SORRY AND HER FAMILY ARE IN MY PRAYERS.
Chris, James and Chelsea I am so sorry to hear about your Mom. You are in my heart and prayers.
I'm so sorry for your loss. May God be with you at this time of sorrow.
Cheryl, I'm so sorry for the loss of your Sister. My prayers are with you and your family.
To those who love Hope and are so sad, please know that God will lift you up, comfort you, and show you His love to face each day without her. I am sorry for you all, especially her children.
Hopie,
You were one special chick! I will miss you so much, your smile, giggle, awesome sense of humor. We had so many great times, I will never forget them and you will be in my heart always. Kids- your mom was very proud of you and loved you so much! Love you Hopie! Krista
I am so sad and sorry for the pain I know you are feeling. Hope was always such a bright spirit and great friend. I will always remember the summer we spent together, you, Krista and me with our little ones. That was such a great time! Hang onto those memories. All my love and strength for you and your family….Cindy, Iain, Tyler and Abby
Cheryl and family,
I am so very sorry for your loss. I never had the opportuntity to meet Hope, but I felt like I knew her from all the stories you shared with me over the years. I know that she will be missed by all of you. You and your family will be in my thoughts and prayers.
Linda Hensley
My heart goes out to Hope's family. I knew Hope and Cheryl in high school back in the late 80's when they were bowling in Richland. I loved her personality and she was so kind and sweet. I met up with her again when she was doing her coffee business. She would grace us every morning at work. She helped me in a time of need and I am so blessed to have known her. I'm saddened that I wasn't able to say goodbye. I know you're with the lord and you will be dearly missed. God Bless.
Bruce – I'm at a loss for words.
We are so sorry.
Karen and I send our Love.
Greg & Karen
Uncle Bill & Aunt Collene, Don & I want you to know that our Love and Prayers are with you!Our heart's go out to you, We pray that God will help you in your time of sorrow. Love Always