FIND AN OBITUARY
Service information is posted on our website only with approval from the family.
If you are seeking information not listed below, please contact us.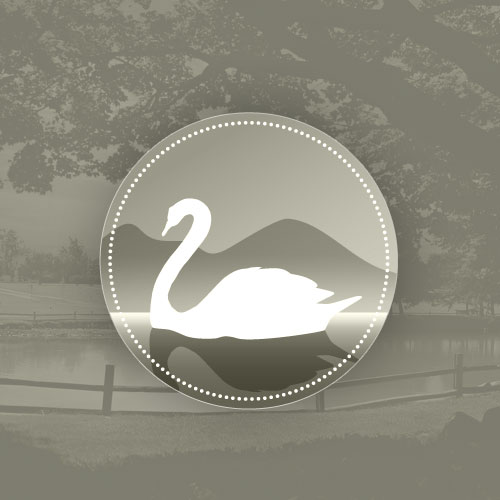 Jan Sugar West
05/05/1932 — 06/21/2009
From Richland, WA, US | Born in Fort Worth, TX
Jan Sugar West
JAN "SUGAR" WEST Richland, Wash Einan's Funeral Home
Sugar passed away peacefully on June 21, 2009 at Hospice at the Chaplaincy in Kennewick. She was born to Roy Lee Culbertson, Sr. and Eunice Cornelia "Nana" Culbertson in Big Sandy, Texas on May 5, 1932, and was later raised in southern California along with 3 sisters and 2 brothers.
Sugar is survived by one daughter, Donna Lee Larry Bradford; step-children Steven West and Nikki Scott; her twin sisters Margaret and Mildred, sister Lois, all out of state, brother Benjamin Green Jr. of Richland, and many grandchildren, great-grandchildren, nieces, and nephews. The Bradford families in the Tri-Cities also became her own family over the many years she and Papa were in WA State.
Sugar was preceded in death by her beloved husband of over 40 years, John LaVerne "Papa" West who died April 15, 2005 at their home in Kent, WA, as well as her parents, her older brother Roy Lee Culbertson Jr., and nephew Robbie. Shortly after Papa's death, Sugar moved to Richland to be close to her daughter.
Sugar met her Johnny Papa in 1962 while working as a cocktail waitress in fancy country clubs in Fresno, CA where Papa was bartending. They fell crazy in love, and enjoyed dancing and entertaining. Sugar loved to share her stories about all the famous celebrities she got to know when they were performing at the country clubs. In the early 1970s, Papa & Sugar moved from Calif. to Washington State to be closer to Donna and Larry. There they lived the American dream of creating a successful business, working hard as a team to make it prosper and grow. Sugar was an amazing businesswoman, with a keen ability to intertwine her charm, wit, humor, and grace, with her remarkable knowledge of the metals business. While Sunshine Metals in the Seattle area was well respected both nationally and internationally, Sugar and Papa placed high value on honest customer service and treating their employees like family.
After selling their business, they took the time to enjoy their retirement with cruises, trips to Europe, Hawaii, and many vacation and camping trips with Donna & Larry and their sons Kevin Thomas Bradford & Eric John Bradford. Papa and Sugar adored their grandsons and were a big part of their lives. They watched them grow up and find their soul mates Tiffany Kev and Jenni Eric. Two years ago, on her late Papa's birthday, Kev & Tiff had Sugar's great-grandson, Cody Thomas Kekoa Bradford, which has been the light of her life.
Sugar and Donna spent most Mother's Days in the past years together on weekend vacations to various places, one so adventurous as a women's fishing derby in Canada. Papa and her "favorite son-in-law" didn't mind, knowing how close we were. I miss you so much, Mom, but you will always be with me in my heart. During her four years in Richland, Sugar and Donna were known as the "mother-daughter team" Sugar & Spice in the Red Hat Society. She loved her Red Hat sisters, and rarely missed a Richland Red Hat Divas gathering. Playing "dress-up" with her new group of friends and being silly were some of her favorite activities.
For the last 2 ½ years, Sugar needed in-home care, which was provided by her loving full time caregiver, Kat Esque, and weekend caregivers, who all became a part of our family. That made it possible for Sugar to stay at home with her precious babies, dachshunds Sissy and Dolly, whom she loved dearly. Thanks for your gentle care, Kat. We love you.
Many thanks to the staff at Kadlec Hospital, her loving doctors, Dr. Ramesh and Dr. You, and the caring and compassionate staff at Hospice House for helping our family peacefully let Sugar go on to dance in heaven with her beloved Papa. She will always live on in our hearts.
MISS ME – BUT LET ME GO
When I come to the end of the road and the sun has set for me, I want no rites in a gloom filled room. Why cry for a soul set free?
Miss me a little but not too long, and not with your head bowed low. Remember the love that we once shared. Miss me – but let me go.
For this is a journey we all must take, and each must go alone. It's all part of the Master's plan, a step on the road to home.
When you are lonely and sick at heart, go to the friends we know. Bury your sorrows in doing good deeds. Miss me – but let me go.
In celebration of Sugar's life, family and close friends will be having a luncheon on Saturday, July 11th, from noon – 4:00 pm at Memories at Sunset Event Center, 915 By-Pass Hwy, Richland WA 99352
In lieu of flowers, contributions in her memory may be made to Hospice at the Chaplaincy in Kennewick, The American Cancer Society, or the charity of your choice.
Donna and Larry–We are so sorry for your loss. Your mother was a charming and fun-loving lady. Your entire family is in our thoughts at this time.
Sincerely, Art and Gayle Napier
We are so sorry to hear that the fun-loving and charming "Sugar" is no longer with us. She loved you guys so very much, Donna and Larry you should be so very proud to have her as part of your family. She loved you, Kevin and Eric so very much too. I remember her most for her dedication to her grandsons and all of their sports activities. It was fun to see such enthusiasm and love of life. She will truly be missed.
We are so sorry that we will be out of town the day you have chosed to celebrate her life. We will be there in thought and prayers. Love Always – Dale & Glenda
My best memories of my Aunt Jan. Helping her wash dishes standing on a chair. Playing blind mans bluff in side the house. Running through the sprinklers in my panties and a scarf used as a bikni top. And most coolest of all, wearing her sunglasses and a scarf while driving with the top down. It was a blast. I love you. I'll see you in heaven.
Love Missy