FIND AN OBITUARY
Service information is posted on our website only with approval from the family.
If you are seeking information not listed below, please contact us.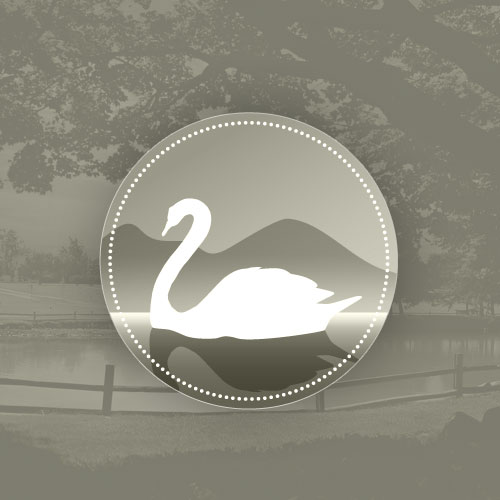 Kristina Diane Larkin
08/23/1972 — 06/21/2009
From Richland, WA, US | Born in Los Angeles
Kristina Diane Larkin
Kristina Tina Diane Larkin was called home by her Heavenly Father on the morning of Sunday, June 21, 2009 at the age of 36 after a two-year battle with cancer. She died with her loving husband at her bedside at Hospice at the Chaplaincy in Kennewick, WA. Tina was born August 23, 1972 in Los Angeles, CA and has lived in the Tri-Cities since 1989.
On August 8, 1992, Tina married her high school sweetheart, Stephen Steve Larkin, at the Apostolic Tabernacle United Pentecostal Church in Kennewick. They originally met on Mare Island US Naval Shipyard in CA where both their families were stationed. Since moving to the Tri-Cities, Steve and Tina have been known for opening their hearts and home to their local community.
Those who were familiar with Tina loved her for her transparency, her witty humor, her loving support, and non-judging friendship.
Kristina is survived by her husband Steve and their children Derick, Jordan, and Erica—all residing in Richland, WA. She also leaves behind her mother and step-father, Marilyn and William Seeger, father Robert Garcia, brother Joseph Garcia, half-brother Michael Bailey, and grandmother, Helen Bridger. The Larkin Family would also like to recognize their many friends that they have been blessed to laugh, cry, and celebrate with over the years.
Friends and family are encouraged to celebrate with the Larkins once again, in memory of the life of Kristina Larkin on Saturday June 27, 2009 at 3:00 PM., 1341 S.E. Louisiana Ave., Richland off of Columbia Park Trail.
We all miss you so much. I am so glad we became friends. You helped me be a better person. I will hold you in my heart always.
Tina, you always made me laugh. I have alot of fun memories of you & will cherish those memories. I send my deepest sympathy to your family. I'll will be keeping them in my prayers.
Love Lynna
Although I'm saddened by your departure from earth I know you new life is just beginning in HEAVEN. I will keep your family in my prayers. You will be missed!
hey thanks for all the amazing memories, im glad i got to spend what time i did with you. it may have not been long enough but still you hold such an impact in our life and i just wanted to show you my appreation.
sincerly
tanner nugent
Steve, Derick, Jordan, and of course Erica… You have had such a rough time and have all done SO amazing!!! I really don't know how to express how awed I am by your stength & love! Please- if ever you need ANYTHING… call! love always-Chris and Aaron
Girlfriend you will forever hold a very special place in my heart, we grew together, I have so many cherrished memories of all of us. And I know that these ol bodies we be kickin it in are simply just vehicles to get to the other side, and I hope that when my day comes you'll be their waiting for me to help me on my journey home… I love you Tina *hugs*
I will miss you. Your bright smile and cute laugh will always remain in my heart. You have touched so many lives you should be very proud. Thanks for being a part of my life…Deb
Miss Tina : Sooo love you and will miss all our long talks! I'll still talk and try really hard to hear your replies! I have loved you better than a sis pretty much from the time I met you! You will forever be with me and I am SO thankful for the time I got to share with you!!! Love Forever-Chris Oh, and Aaron sends his love too: xoxo always
Tina we miss you so very much. We had a great time getting to know you and we love you so very much. Thankyou for being in our lives. You were such a great person and had a very big and kind heart. We will all miss you greatly.
Love Amz n Dez
We love you both so much. We will miss Tina's sweet ways and caring heart. She was so much fun to just sit and chat with. We are all very lucky to have had her in our lives . We love you Tina. God Bless