FIND AN OBITUARY
Service information is posted on our website only with approval from the family.
If you are seeking information not listed below, please contact us.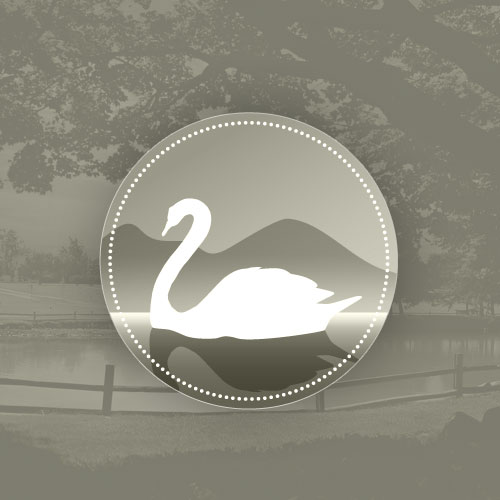 Elizabeth Betty Ayres Rish
02/01/1920 — 09/29/2009
From Richland, WA, US | Born in Everett, WA
Elizabeth Betty Ayres Rish
Elizabeth Ayres Christensen Rish
Elizabeth "Betty" Rish, passed away peacefully at home on September 29, 2009.She was born February 1, 1920 in Everett, WA.
Betty was the only daughter and first child of Louis and Caroline Christensen. She spent her childhood in Everett and had wonderful memories of her summers at Lake Stevens. She graduated from Everett High School in 1938 then entered Washington State College that fall. While attending WSC Betty was a member of the Pi Beta Phi Sorority and remained active with her sorority after graduation.
Betty met her husband and best friend Francis W. Rish at WSC and they were married March 19, 1943 in Everett, WA. Fran was in the service until 1946, then they moved to Richland when Fran got his first teaching job at Richland High School.
Fran and Betty shared a love of sports and enjoyed watching games on television and attending their two grandsons sporting events.
Betty worked during the school year at Dawson Richards Clothing that was owned by close friends Grover and Margaret Dawson. During the summer months Betty helped Fran run his swimming lessons in their backyard. She was a member of P.E.O. Chapter FK and enjoyed playing several different bridge clubs.
Betty is preceded in death by her husband of 62 years Fran Rish and her three brothers, Len, Lois and Quinton Christensen.
She is survived by her daughter Carolyn and her husband Dean Moore Richland; son Greg Kent; grandson Kevin Moore and wife Agneta Akersberga, Sweden; grandson Ryan and wife Amber Portland and numerous nieces and nephews.
A memorial service will be held Saturday, October 3, 2009 at 11:00am at Memories at Sunset Event Center located on the beautiful grounds of Sunset Memorial Gardens in Richland. A graveside is to follow the service.
In lieu of flowers please make donations to the Hospice Chaplaincy or to a charity of your choice.
Caroline, I'm so sorry to hear of the loss of your mother. I just got home from a trip, found her obituary in the Sandstorm. She was, in every way a "lady". I loved walking into Dawson Richards and see her smiling face. I know she will be missed by all. Annette Parnell
We have fond memories of living on McMurray Street a few houses down from the Rishes. Betty was a wonderful lady and neighbor. She always made us feel welcome when we would come over to swim. We send our deepest sympathy and know that she has a lot of greeters in heaven. God Bless-The Lewis Family
Carolyn and Greg, I had not seen your mother for many years but I still have fond memories of be greeted by her at Dawson Richards and at the Little league field. She was always so cheerful. My condolence to both of you and your families.
Betty u were such a wonderful women and im very lucky to have been able to spend time getting to know u. I will miss u very much and always remember the good times we shared. I took care of Betty for a couple of years when she lived at Alterra she was my favorite lady we would talk football and kids. Betty was like a grandma to me and my daughter. Betty im very sorry i didnt get to say goodbye but u will always be in my heart.Kendra and I will miss u very much! God Bless
Our sympathy to the family of Betty and Fran. "Rish" was a fantastic coach and a good friend.
Dear Greg & Carolyn;
Thinking of you at this time. Your mother is in a better place. I'm planning on coming over tomorrow for the service.
Dearest Carolyn and Greg and family,
Our hearts were so saddened to hear of Aunt Betty's passing. We remember with such joy a family reunion spent at the house. Aunt Betty was so gracious a hostess, and we felt so blessed to spend the weekend. Please feel our love and prayers. Our hearts go out to you.
With much love,
Dan and Nancy Christensen Olson
Betty was a very special person to me. When she worked in the gift shop at Kadlec Hospital where she was a volunteer and I worked. We would talk about the old times in Richland. She always told me that she remembered me when I was at Col-High playing in the band and orchestra and playing with the dance band. She would tell me things about me that I even forgotten. What a wonderful person.
Carolyn, I'm thinking of you and your family, and fondly remembering your mother. Wishing you God's comfort from across the miles.
Greg, Carolyn and families,
You have my deepest sympathy on the passing of your mother. Your Mom and Dad played an active and vital role in the history of our community. They will be fondly remembered by those of us who grew up in Richland and are proud to call it home.
Carolyn – I only recently heard that your Mom had passed away. I am so sorry that my condolences are so late. Your parents were part of the fabric of Richland. Richland was a special place to grow up becaues of people like Fran and Betty Rish. I remember swimming lessons in your backyard – with Fran making me swim more laps and Betty in charge of paperwork at the picnic table; Dawson Richards, where your Mom helped me order my Pep Club coat; Col-High sports with Fran "large and in charge", and our matching Q houses in the "old" neighborhood, etc. They were special people and will live on in our hearts and memories. Jean Albaugh