FIND AN OBITUARY
Service information is posted on our website only with approval from the family.
If you are seeking information not listed below, please contact us.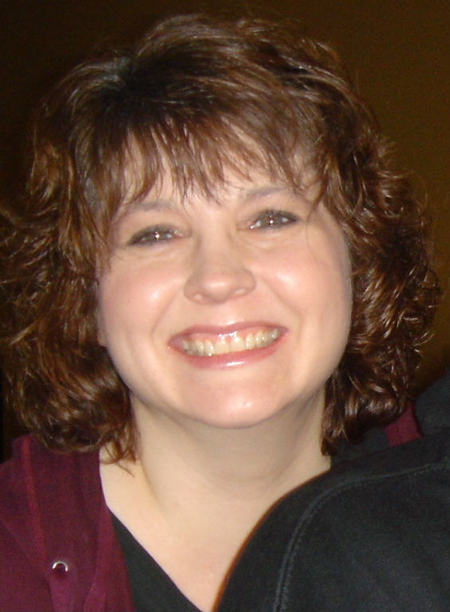 Suanne Marie Kummer
07/24/1967 — 09/30/2009
From Richland, WA, US | Born in Walla Walla, Washington
» New to Livestream? Watch the tutorial.
Suanne Marie Kummer
Suanne Marie Kummer, 42, passed away unexpectedly September 30, 2009 at Kadlec Regional Medical Center in Richland. She was born in Walla Wallla, Washington on July 24, 1967 to Alfred and Stella Shultz.
Suanne was raised in the Tri-Cities and married Tim Kummer in May 1993. They had their first child, Collin, in 1995 and their second child, Kalea, in 2002. Suanne and Tim spent a year and a half in the Marshall Islands, while Tim was on an assignment for Bechtel.
Suanne enjoyed God's beauty in flowers, working for floral shops and picking wild flowers from the desert. She loved life and assisted in taking care of the elderly, was a nanny, volunteered with meals on wheels and assisted battered women.
Suanne loved the ocean and spent a lot of time walking the Oregon coast. Her favorite location was Canon Beach, OR, where she worked during her younger years. She especially loved long walks during sunsets and the early mornings.
Suanne spent the last months of her life helping her parents, who had failing health. She stood by her mother on her many trips to hospital emergency rooms and cared for her family and friends as only Suanne could.
Suanne is survived by her devoted husband, Tim Kummer: children, Collin and Kalea Kummer; sisters, Starlene McDaniel, Debbie Harding, Danette Puhek, and Brenda McGowan; brothers, Mark Alexander, Leland Schultz, and Greg Schultz.
Funeral Services will be held Saturday, October 24, 2009 at 11:00 AM at The Living Room Church, 711 W Vineyard Drive, Kennewick, WA.
Suanne was my sister. She still is my sister. She loved Jesus, she is with Jesus now. Will you be there also? Bye!
AuntSuanne, you will be missed.
Dear Tim and children, I was sad to hear of Suanne's passing. You are in our thoughts and prayers at this difficult time. Michael Kowalski and family, fourski@comcast.net
Tim, Collin, and Kalea,
Suanne was one of the sweetest persons I have ever known–just a wonderful mother and neighbor. I so loved her baking cookies, making flower baskets, and so many other things with Kalea and Collin and then delivering these special presents to the neighbors at Christmas, May Day, and Easter. She will be so missed and I can't even imagine the heartbreak to all of you. Tim, you're a great dad, your children are very special, and I think a lot of credit goes to Suanne for her loving devotion and care for all of you. You are in my thoughts and prayers and I will keep in touch with you when I move to the other side of the mountains. It was only about a month ago that I looked out from my upstairs window and saw Suanne and Kalea with their arms around each other in the backyard–I thought then what a close relationship she and Kalea had. My heart is hurting, too.
Suanne..friend, Sister in Christ. I just found out you're no longer here. My heart breaks and I'm crying..you were an amazing person & you had an incredible zest for life! I miss you dearly..I will pray for your children that they can endure.
Tim and Family,
We are so sorry to hear of your loss. Suanne was amazing woman who touched a lot of peoples lives. She truly will be missed. Heaven now has 1 more angel. We are praying for you and your family.
Love Tim, Mary, Nancy and David Coates
Suanne was the "room mother" in Kalea's kindergarten class, and I was Kalea's teacher. I was so very, very saddened by the loss of Suanne. She was such a kind and wonderful person. We would often visit while the children were at recess and after school. I know how much she loved being a wife and mother. She expressed how much she appreciated Tim's support in making it possible for her to be home with her children. She was so exited about a visit she made to see her sister last year. And of course she talked with nothing but love and pride about both Collin and Kalea.
The entire staff of Sacajawea cares for Kalea, and each and every member is prepared to provide any assistance or support that she may need while at school.
God Bless your family,
Rae Fournier
NOTE: Read Page below this page first!
We talked & prayed about simple things and very serious things too. She had wisdom beyond her years because of her knowledge of Biblical teaching for practical life.
She loved autumn time, walking in crunchy leaves and watching Kalea roll around in them, and Collin too when he was younger. She also loved spring, when the newness and romance of life put sparkle in her eyes with love for her husband. She loved you so much and did many creative things to express her love for you. Family was her top priority and you are who she lived for and adored on earth.
She spoke very lovingly and positively about all her family and friends. I never heard a negative comment from her about anyone.
My Dearest Suanne, Hi friend I miss you so much and I'll see you when I get there and we will continue our last conversation where we left off as we usually do! We are truly "forever friends".
Dear Tim, Collin and Kalea,
Suanne still lives in all who have memories of her, and who knew her loving, gentle and kind spirit.
I considered Suanne my best friend and I miss her deeply, more than words can really say. I can't imagine the aching emptiness you three feel for her and so I pray daily for you, as often as I think of Suanne which is several times in a day.
When I hear a song she liked, or see a movie we watched together, and just to see the beauty all around me, it feels like Suanne is here.
We were all privileged to know her. She was like an innocent child and a wise woman all in one. I loved it when we acted like young children together with Kalea and Collin growing up. We would have tea parties and she would say, in a very proper British accent and her pinky in the air as she held a tiny tea cup: "please have a crumpet, whatever a crumpet is."
Continued next Pg.
I am so very sorry to hear about Suanne. I am sad to say I haven't seen her in years. We were child hood friends and next door neighbors on Harrison Street.
Suanne's eyes twinkled! She was such a fun friend. We would have sleep overs and have big events with our barbies usually a wedding that would go on for hours and sometimes days! She was so creative. We used to make up drama productions in the summer and turn her back porch into a stage.
May God's love surround all of you as you walk through this most diffult time.
Susanne, Its hard to believe that you have left this place and are with our Lord Jesus. I will miss seeing you at CJ school and your warmth and smiles. You will always be a dear friend.
Love you, Melissa
Dear family
I just wanted you to know how sorry I am for your loss and that I am thinking of you each day. Your mother was so sweet and kind. I loved her voice. So calm and reflective of her personality. I am honored I was able to get to know her through my position at Chief Jo Middle school. May your happy memories of your mother/wife continue to cheer and lift your spirits. Most Sincerely- Lori Saueressig, attendance secretary at CJMS.
My life has been encouraged and blessed to have such a wonderful sister. For those who are left behind for now may we cherish those we can love today and love them like there is no tomorrow. I love you Tim, Collin, Kalea and the 3 sisters and 3 brothers who are left here to honor and glorify the Lord in heaven who Suanne is in His Care. Love Aunt Brenda
Dear Kummers;
I counted Suanne among my dearest friends and will miss her greatly. You are all in our family's thoughts and prayers and will continue to be. We are so sorry for your great loss.
Suanne had a way of bringing beauty to everything around her whether it was flower arranging, home decorating, gift wrapping, preparing clothes at the Pregnancy Center, or in her classy style of dress. I think it flowed from the radiant beauty in her heart due to the Holy Spirit's presence in her life.
Suanne brought joy into the lives of all those she touched. She was a caring friend to so many and had a heart that was very tender toward those who were hurting. She had the brightest smile, a warm, fun- loving personality, and a hearty laugh. As I reflected on Suanne's life, I was amazed to think of all the places and people Suanne had served. What a difference she made with her life!
May the Lord comfort and strengthen you in the days ahead.
With love,
Jodi McCall
Heaven received another angle, and Suanne lives in Gods peace. To my friends her family know that she watches down on you every day and knows that one day you will all be together again. Suanne had a wonderful way about her what I will miss the most is her sweet innocent giggle that always put a smile on my face.
Dear family & fiends of Suanne,
This morning I went to the memorial service of Suanne. The celebration of Suanne's life touched me and others too, I'm sure. The time of sharing our experiences of knowing Suanne was so needed, and I'm sure not everyone shared who wanted to, me included. We were encouraged to share more memories of her.
So here goes: Suanne and I took walks whenever possible. On one of our walks, we found a purse on the ground and we picked it up, looked inside and Suanne prayed for the owner of it. Pretty soon a car drove up and a woman enquired about the purse, Suanne talked with her for a while and soon they were praying together about the woman's daughter who owned the purse and going through a really hard time.
I'm sure we all have many more memories to add to Suanne's life story.
One memory that has us all craving for more, is Suanne's home made cookies that we all raved about! Tim, sorry you only got 1-2 each time she gave them away. Hah!
Part 2
I watched her fall in love and was blessed to attend her wedding to Tim, where her love for him made her a radiant bride. I had the opportunity to employ her at Dordon's Flowers and she did the most wonderful job arranging and decorating the shop to delight and entice my customers. She was a devoted mother and lavished her children with love and tenderness. I never heard Suanne say a negative word about anyone, nor raise her voice in anger or impatience. I failed to reconnect after she returned from the Marshall Islands and she has been sorely missed, but I'm looking forward to that Grand Reunion when we shall all meet again at the feet of our Savior.
Suanne was probably one of the sweetest persons I have ever met and I feel blessed to have had her in my life. I knew her as a young woman in church and her devotion to God shone through her lovely eyes. She babysat my children and I knew whenever she was there, I would come home to a house cleaner than I left it. She had a special knack for arranging things and making a house a home. My children all adored her and called her Susu until my youngest tried to pronounce the nickname and came up with Hoohoo. That was how she was known in my house for years. continued
Dearest Tim, Collin, and Kalea,
I cannot tell you how sad I am to learn of Suanne's sudden passing. I have been in Tennessee since early July and had no idea of your great loss.
I loved Suanne dearly and was so blessed by her friendship. Her faith and joy brought sunshine to my life and I will miss her terribly until we meet again.
Please know that Bob and I are sending our love and prayers to you.
With much love and sympathy,
Micki and Bob Mossbrucker
I was updating my mailing addresses when I realized I couldn't find an address. To my dismay, this page came up. Suanne and I had a special bond through her mom my kindergarten teacher 30 years ago and the fact that we had the same birthdays. Suanne would walk with me to and from school, like an older sister, very caring and nurturing. We kept in touch by writing letters and I would always hear about her life from her mother's letters. She led a wonderful, giving life and I know she has made an impact on my life…
When I was much younger, we would often visit my Great Grandfather, Merl Doblar, up in Madison, SD. During one of the visits, Suanne was staying there with him. She had a little kids corner set up in the kitchen so I and my little sister could do crafts while the adults shot the breeze. She sat with us and made us laugh. When we took her to the airport so she could fly home, I cried because I didn't want to see her go. Just this evening, while going through a family scrapbook with my Grandmother, we came across a picture of Suanne from that timeframe. When Grama told me she had passed away, I unknowingly began to cry again. So long ago, and for only a moment, she forever made a place in my heart. I am so sorry to learn that she is no longer with us, but I will forever remember the time I got to spend with her.
Dear Tim and Family,
As we get older we look back on our youth and wonder how we lost contact with friends we loved. I just want you to know that Suanne was the best roommate I had at Ecola and she was a joy,she loved life and her family was so important to her FOR A FEW YEARS SHE WOULD DROP IN ON US ON HER WAY TO THE BEACH.She so loved the beach and we had great visits.I am so sorry we lost contact-I have been missing her wonderful smile and thought i would try to reconect.I am so verry sorry to find this page.I know she loved the Lord with all her heart-will be so excited to have her meet me when I go.
Love,
Julie
I am still stunned after just coming across Suanne's funeral notice while going through old newspapers yesterday. Suanne was in a JOY group with me at Bethel and we shared cookie recipes and delivery stories. My heart breaks, yet rejoices always in the Lord as I know someday we will meet again.