FIND AN OBITUARY
Service information is posted on our website only with approval from the family.
If you are seeking information not listed below, please contact us.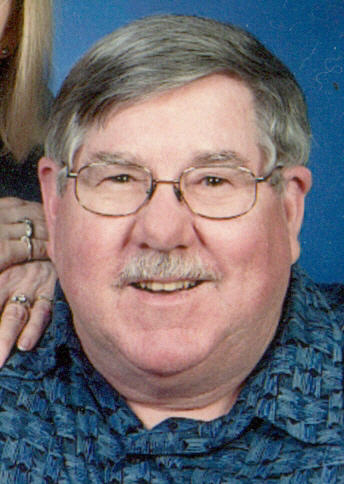 Billy Dean Hatfield
05/27/1944 — 10/10/2009
From Pasco, WA, US | Born in Seattle, Washington
Billy Dean Hatfield
Bill Hatfield, 65, of Pasco, passed away unexpectedly on Saturday, October 10, 2009, joining his Lord and Savior Jesus Christ in Heaven.
Bill was a wonderfully kind, patient and loving husband, father, and friend. Everyone who knew him loved him for his sense of humor and easy-going spirit.
Bill lived in Seattle, Dayton and The Dalles as a young child, but spent most of his life in Pasco. He graduated from Pasco High School in 1962 and attended Columbia Basin College and Central Washington University. As a bank manager and commercial loan officer in the Tri-Cities and Prosser for many years, Bill became well-known and liked by many people. He was active in both communities and loved helping people. Bill served on the boards of many organizations, including Lourdes Community Relations and Finance Committee, Benton County Juvenile Accountability Board, Kennewick-Pasco Exchange Club, Prosser Chamber of Commerce, and many others. After enjoying a long career, Bill retired from banking in 2006. Bill was active in King of Kings Lutheran Church since 1976, serving as treasurer, on the church council, and on many committees.
Bill enjoyed riding his motorcycle, following the Seahawks and Mariners, and barbecuing in all kinds of weather. He had a rich, full life and was a treasure-trove of stories and insights. He was a good listener, gave good advice, and could always put a smile on your face. Bill was very proud of all of his children and loved spending time with them and his grandchildren. Bill was able to spend time with each of his sons recently, attending a Mariners game with Rob and Kevin, and driving across the country with Adam. These were all memories that he cherished deeply. He will be missed terribly by his family and friends.
He is survived by his wife, Susan Hatfield; sons, Rob Jill Hatfield, Kevin Hatfield, and Adam June Hatfield; mother, Eudean Lohse; brother, Brock Julie Lohse; and grandchildren, Annika and Keiley Hatfield. He is also survived by numerous nieces and nephews. Bill was preceded in death by his brother, Danny Hatfield; his father, Clark Hatfield; and his stepfather, William Lohse.
Viewing will be held on Friday, October 16, 2009, from 5:00 p.m. to 8:00 p.m. at King of Kings Lutheran Church, 5209 W. 5th Ave, Kennewick. Funeral services will be Saturday, October 17, 2009, at 2:00 p.m. at the same location. Bill will be interred near his brother at Columbia Memorial Gardens.
In lieu of flowers, donations can be made in Bill's name to the Benton-Franklin Humane Society Building Fund.
Sue,
Some of my fondest memories are of the years following my mom and Bill Lohse' marriage, and the barbecues and holidays with your family, Danny and his family, and Brock & Julie. Being in the same room with Bill and Danny was like watching comedy. I laughed so hard my sides ached into the next week. Bill Dean was a wonderful person, and I was lucky to be a part of those times and that big, fun extended family.
Dear Susan and family, I was heartsick to learn that Bill had passed away. I am so sorry for your loss. His wonderful sense of humor and caring spirit will be deeply missed. My prayers are with you.
love, Jan
Dear Susan: I am just at a loss for words. Dina called me on my cell phone yesterday I had the day off to tell me the sad news. She must have just come from the Hevel office and found out. Bill is one of those people you always think of with a smile and I'm really glad I got to know him. I know you just celebrated your 35th anniversary like we did. You and Bill had something special that you don't see very often and I know it's hard to imagine life without him. I really wish I had stayed in touch with you better since I left the office. I miss you and please know that if you need anything or if there is anything I can do, please ask. I'll see you on Saturday. Love, Connie
Susan and Family, you are in my family's thoughts and prayers daily. I was lucky to get to know Bill over the past few years as we served on the same committee at Church. He was really a great guy and, as you know, he will be missed by many. If there is anything that you need please don't hesitate to contact my wife Linda or I. Again, we are truly sorry for your loss.
Kevin & Family we are so sorry for your loss, I cannot even imagine what you are going through, Keep in touch & if u need anything- we are here. Our deepest sympathies- We love you! Gary, Leena, Trevor & Blake
My Dear Sister, Kevin and Adam,
I have so many great memories of and with Bill, he was a great brother-in-law. When we would get together it was always a good time.
Who can forget the time one hot summer weekend, when we went to the Heidi Haus for more ice. At 2pm. I think we got back without the ice around 2am. Of course, that was about 30 years ago.
Goodnight Big Guy, I will sure miss you, but know you are in the Lord's care and you will always be with us.
Your Bro-in-Law,
Steven
Susan I am so sorry for your loss. Billy was a wonderful person and boss. I will miss his smile and his since of humor. He will be remembered and loved in my memories of the time we had spent at work at Home Security Bank
Dearest Susan and Family,
I am at a loss for words. I loved Billy very much. He was one of my dearest friends. It was fun going to work everyday when we worked together. I was going through some pictures the other day and found one of us at the bank* I smiled and wondered why friends get out of touch. I guess we think they are never going to be far from us.
He will truly be missed.
Blessings, Lori Wigley
Susan, Kevin, Adam and Eudean,
With Loving Memory of Bill. I loved working with Bill at Ben Franklin Bank, we had so many laughs together. Bill loved candy and the chocolate. We would buy candy from K Mart and say ok, nobody buy anymore, 2-3 days later, one of us would sneak it in the backroom. I remember so many good times, he loved you, Susan, so much, and the boys. Bill always took time to ask how my growing family was doing and his cheerful disposition made going to work fun. My sincere sympathy to all of you. Bill will always be remembered in my heart. With Love and Remembrance, Carrie
Susan, Eudean, Rob, Kevin and Adam,
Bill was a wonderful husband, father and son. He will be missed by so many people. You could always count on him to have a smile on his face and a hug. I am so glad we have wonderful memories of Bill, it helps us get through this tough time. Thinking of him makes me smile.. You know you can call me and I will be there for you…
Love you all, Carolyn
Aunt Susan, Kevin and Adam,
I am not sure I can find the right words. I have so many memories of my wonderful uncle. He was the kindest and most generous man.
Kevin and Adam, I cherish the times Brian and I spent at your house as kids and your dad was always the center piece of those moments. I will forever cherish him in my heart and I am so deeply sorry for your loss. I know my world will be a little less bright without my dear Uncle Bill. May he rest in peace.
All my Love,
Stephanie
Susan;
You don't know me,I would clean your carpets at your home. It was a lot fun, Bill & I would discuss the McCoys & Hatfields, Honda and Harley motorcyles. We always talked about going riding together. One should never put things off as life is too short.
Lester
Eudean, Susan & family- I will miss my friend Bill who always lifted my spirit when we visited. I first met him in the 1950's when his brother Danny invited me to stay over. From the beginning I liked him & of course all the family & dog. In college at Central his apartment was next to mine & the typical college activities we shared. We always laughed about them. I know he was proud of his family. John McKinstry
Hi Sue, It has been a few years since we have visited. My late husband was David Hathaway. David and Bill worked together for many years. I kept up with Bill thru the Hopkins here in Prosser. We are so very sorry of your loss.Our love and prayers to you and family.
Dr. John and Mary Ellen Carman
and son D.J. Hathaway
Aunt Susan, Rob, Kevin, Adam & Grandma Eudean,
Although life carries us in different directions, one always remembers the importance of family and the love for one another. I will forever be grateful for my "Unto Bill" as daddy would sing every time we saw him…of course, when you say it, you need to raise your hand up and down…can you picture it? for watching over us kids when we lost our father so young. He brought so much joy to my heart as a child. Please know my thoughts and prayers are with you all. God Bless you Uncle Bill!
All my love, Kim
Grandma, Aunt Susan, Rob, Kevin, and Adam…
Words are of little value at times like this; I feel great sorrow for your loss and can appreciate the plethora of emotions you must be experiencing. Please know that a great majority of my fondest childhood memories include Uncle Bill; between him and my father, you were always in for one heck of a comedic roller-coaster ride! Our thoughts and prayers are with each of you now; please know he is in a much better place having a ball with Grandpa Clark, Big Bill, my dad and numerous friends.
All our love, Eric, Mary, Ryan, Brandon, and Nathan Hatfield
Dear Susan,
I thank God for Bill, as I know that he had a positive effect on so many people's lives. He was so loving and silly; think of all the people he made smile all those years and all the people he helped. I am so sad about his loss and am frankly still in shock over it. But that logic part of my brain takes comfort in knowing that it was just his physical body that died, and that he is in Heaven and that we will all still see him again, thanks to Jesus' salvation that Bill and we have accepted. I hope that more people accept it, so that they can also see Bill again. I look forward to that day. God bless you and your family.
Love,
Melanie
susan and family it sadden myself and my brother to hear that bill had pass away.my brothers and i truly will miss bill .went to school with bill and danny we have alot of great memories of those time.god bless tom tim jim collins