FIND AN OBITUARY
Service information is posted on our website only with approval from the family.
If you are seeking information not listed below, please contact us.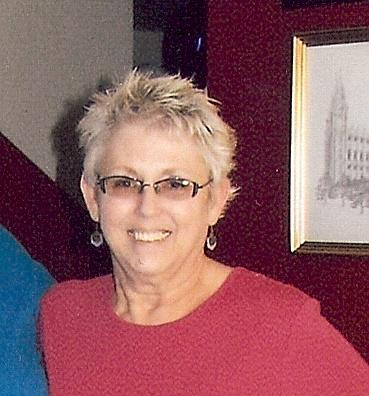 Jeanne Horton Clement
10/13/1948 — 10/21/2009
From Richland, WA, US | Born in Spanish Fork, UT
» New to Livestream? Watch the tutorial.
Jeanne Horton Clement
Jeanne H. Clement
Jeanne H. Clement, born October 13, 1948, returned home to her Heavenly Father peacefully at home October 21, 2009. Her sweet spirit, kindness, and example of selfless love and service will remain in our hearts forever.
She will be missed by her beloved husband of 42 years, 5 children, 13 grandchildren, brother and sisters, nieces, nephews, and many other family members and friends. We are so glad to have pansies and beaches and the comforting knowledge that someday we will be with her again.
Thank you to all who loved her and helped her and her family through this last trial in her life.
In lieu of flowers, donations can be made in her honor to the American Cancer Society, or Hospice at The Chaplaincy, 2108 W. Entiat Ave., Kennewick, WA 99336.
A memorial service will be held at 2:00 pm Monday, October 26, 2009, at the Church of Jesus Christ of Latter-Day Saints Jadwin Building in Richland.
Lavon and family,
So sorry to hear of you lovely wife passing. She is safe now. May all our blessings be for you and your family.
Debbie Lukins Lee
My thoughts and prayers go out to the Clement family. I was fortunate to meet Jeanne playing BUNCO with the awesome group of friends and family she associated with. She would always give me a hard time because I could yell as loud as Pam! Jeanne was loved by the entire group, she became family to all of us. God bless and rest in peace Jeanne.
Jeanne, you will be missed. BUNCO will never be the same without you. You get a good game going in Heaven!
To the Clement's family,
We were sad to hear about Jeanne's illness and death, and feel your loss. We'll always have wonderful memories of living in Richland and treasure the many activities we shared with your family in the ward and as friends.
We extend our deepest love and sympathy.
Lavon and family, Our deepest sympathy to you and the family. We shall all miss your sweet Jeanne. It seems just like yesterday we were all working together at Dr. Foxes. Loved Jeanne's drawer by her desk, she always had snacks hidden in it. Loved it when we decorated the office at the first APW with the pansies. Such fun times. Heavenly Father is now taking care of Jeanne and you will see her again. Love you all, Lura and Elwin
Our love to Lavon and all the kids and grandkids at this time . what a wonderful person Jeannie was and the fond memories of our only baby sitter for all our children We loved her and each of you also.,OIur Heavenly Father now has His arms around her and will guide her and comfort each of you also .She is yours for eternity . ,welove each of you . Dick & jane Lohdefinck
Brother clement and family,
Sorry to have read about Jeanne. Our prayers are with you and the family. I will miss seeing you and her together in the stores.
God Bless!
Simpson Family
In ones lifetime we have people that enter for different reasons and for different seasons, they touch the hearts of those that are lucky enough to have them come into their lives. I was blessed to have known Jeanne, first getting to work with her at Tracker, then Dr. Foxes, and also at Bunco. She always had a kind word to say to everyone, and always would check when she got to Bunco to see how everyone was doing. When at Tracker, she was like a younger version of my mom, she always looked out for me, and I knew I could always talk to her if I needed some advise or had some news to share. I know that we will meet again someday, and we will have one big Bunco game in heaven. Shannon, Rachelle, Lavon, and the grandkids, you are all in my thoughts and prayers. If there is ever anything I can do, please do not hesitate to call.
Love you all,
Jennifer
Sometimes we are blessed with very special people in our life – Jeannie was our babysitter when we were young, but as we grew older – she was also my friend. Sending my love and prayers to Lavon and the family. *Linda
I met Jeanne and her family through BUNCO. I will see you one day soon and you will know it's me when I yell "Bunco". I miss you~
Lavon and family, My deepest sympathies and prayers are with you at this time of loss. I can remember your family living next door to us on jadwin and taking care of me when I fell from the tree and other times. Her caring spirit and loving character will not be forgotten.
Shannon,
My deepest sympathies with the passing of your Mom. Jeanne was a wonderful person and I thoroughly enjoyed working with her, at Tracker Business Systems Vidian. You guys were quite the team. My thoughts and prayers are with you and your family. Rest in peace Jeanne.
Dear Lavon and family:
We were saddened to learn of Jeanne's passing. We knew she had been ill for some time. Our prayers and most profound sympathy goes out to you all. Your memories will give you strength and the ability to get you through the difficult and sad times. Remember, there are many, many others who share your sadness.