FIND AN OBITUARY
Service information is posted on our website only with approval from the family.
If you are seeking information not listed below, please contact us.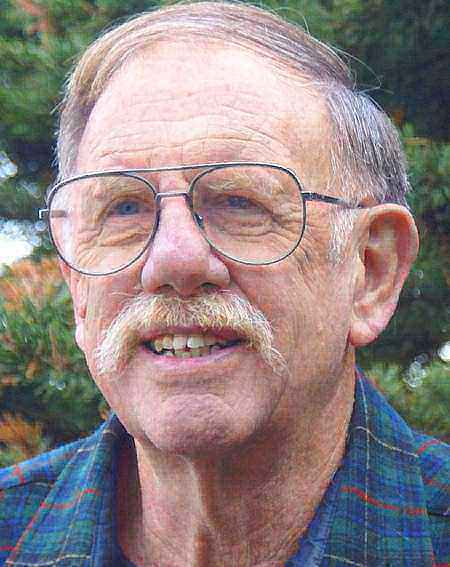 Richard Anderson Craig, JR
08/09/1936 — 10/08/2009
From Richland, WA, US | Born in New York, New York
Richard Anderson Craig, JR
Richard Anderson Craig was born August 9, 1936 in New York City, NY, the eldest child of Richard and Kathryn Prestinari Craig. Dick was released from his pain and passed away October 8, 2009 in his home surrounded by his family and his two beloved yellow Labrador Retrievers.
Dick was a modern renaissance man. He was an award-winning physicist and inventor, champion athlete, fisherman, hunter, horseman, and pilot. He never met a problem that could not be solved by science, ingenuity, hard work and/or a cement mixer.
Dick was a graduate of the University of Illinois with a B.S.E in Engineering Physics in 1959, an M.S. in Physics in 1960, and a PhD in 1966 where he studied solid state physics with distinction under Nobel Prize winner John Bardeen. He was a member of the American Physical Society and Sigma Xi.
Early in his career, Dick taught at the University of Oregon, University of California – Riverside, and Oregon State University. He went on to work at Battelle Memorial Institute in Columbus Ohio and later transferred to the Department of Energy's Pacific Northwest National Laboratory in Richland, Washington. After retirement from Battelle, he worked as a consultant for NucSafe, Inc. in Tennessee.
In 1999, he was an R&D 100 Award winner and Federal Laboratory Consortium Award winner for the development of lightweight, flexible neutron and gamma sensitive glass fibers called PUMA that can be used for a variety of applications including environmental restoration, nonproliferation, homeland security applications, and cancer treatment. PUMA was licensed to NucSafe, Inc. for production of instruments sold worldwide. He also was awarded several patents in the U.S. and Great Britain.
In 2001, Dick was awarded the Discover Magazine / Christopher Columbus Foundation Award for the Timed Neutron Detector TND. This innovative mine detector can locate buried explosive devices regardless of whether they are encased in metals or plastics by detecting the presence of hydrogen atoms in the plastic or the explosive itself. The TND was designed to be low cost and be used with little or no training, making it accessible and useable by the local people in areas where it is needed most.
While an undergraduate at Illinois, Dick was asked to the spring formal by the lovely Margaret "Nancy" Reilly. They were married the next year and celebrated their 51st anniversary this past winter. Throughout their lives together, Dick and Nancy took to the road for adventure, driving to most of the lower 48 going camping, fishing, hunting, and participating in regattas.
Dick and Nancy raised four strong-willed, intelligent daughters in his "renaissance" mold. Dick, "Daddy" to his girls, pushed his daughters to explore the opportunities available to young women of the late 20th century, with three of them competing in athletics at the university level and all four earning college degrees.
The cement mixer was at the center of many "family-bonding" spring and summer projects as the girls were growing up. Sometimes it was the same project two years in a row, with all the girls learning how to use a jack hammer in the interim. On long Memorial Day weekends, it was made even more enjoyable because Dick insisted that the family listen to the Indianapolis 500 on the radio. In 1987, three of Dick and Nancy's daughters decided to get married all in the span of six months. Dick thought the best present which he could give to each of his daughters and new sons-in-law would be a cement mixer. This one time, Nancy over-ruled him and the girls were all very grateful.
Dick began his sports career as a novice club rower at Oregon State University. He bought his own racing shell and soon began competing in regattas around the country. In 1986 he won the National's Masters Rowing Championship at Green Lake in Seattle Washington to the chants of his family yelling "Go Daddy Go!"
Dick was an avid fisherman and hunter. With his fishing/hunting/bs-ing buddy of 40 plus years, Dr. Lloyd Dolby, Dick would traipse through the countryside or float down the river in his homemade McKenzie riverboat bringing home more ducks, pheasants, quail, deer, elk, trout, or salmon than his family ever really appreciated. His other frequent companions throughout the hunting season were his loyal and loved yellow labs: Snow, Bairn, Beau, Bart and Freddie. Dick earned his honorary title of "Grandpa Duck".
After getting their four daughters through college and successfully married off, Dick and Nancy finally felt a little more comfortable financially. So Dick took up horseback riding. He was not a natural. But again, he applied himself with determination and eventually became an adequate horseman. He used his new talent to go big game hunting in Wyoming bringing home a beautiful trophy elk most years.
Dick is survived by his wife, daughters Cathy Art Schultz of Powell, Ohio, Penny Greg Berlin of Richland, Dawn Karl Lum of Seattle, and Robin Steve Perez of Richland., grandchildren Evan, Jane, Katy, Maggie, Kara, Jenna, Hayley, Rick, John, and Gigi., sister, Kathy Smith of Illinois, Uncle Al Prestinari of New York, and many nephews, nieces, and cousins. Dick was preceded in death by his father and mother.
Memorial mass will be held at Christ the King Church in Richland on Tuesday, October 13, 2009 at 10:30 am with a reception to follow in the gathering space at the church.
In lieu of flowers, donations can be made in Dick's name to Duck's Unlimited, the Northwest Sarcoma Foundation or KPLU
Our thoughts and prayers are with you. We will miss Dick!
Dick's friendship and compliments were important. One could be confident they were sincere.
We wish only the best for Nancy, her daughters, and their families.
Dick thought important even the smallest things – when I gave them a plant, he told me more than once that the plant was still alive and growing in their garden. I will remember Snow as my first favorite dog!
Nancy and Family – Sharing your loss of a husband, father, brother, uncle, grandfather and friend. Dick will be missed by many. My prayers are with all of you. Love from your "Sister" and Aunt.
To Dicks Family,
I will miss Dick and he great imagination and his e-mail and visits while I hunt ducks over in West Richland. Dick sure could make you think, and had a special manner about him.
I was a former partner of Dicks in The Barker Ranch and had the pleasure getting to know him.
Jim Leith
We will miss a wonderful Uncle and inspirational man.
I worked with Dick on his nomination for the Timed Neutron Detector, which won the Christopher Columbus Discover Award. I became one of his greatest fans, not just because he used his scientific and technical gifts to save lives, but because he was so wonderful to work with–so good humored, unassuming, and modest. And he always spoke with such love and pride about his family. God bless you and comfort you as you miss him.
Nancy and Penny – I received a call from a friend in the Tri-cities that Dick passed away. I wanted to let you know what a wonderful job he did when we worked together at Battelle! Your project was not easy, but he took on the tasks of calculating the polutants that would be elmited from coal power plants, versus the energy savings that would occur with conservation measures, such as insulation, in buildings. I have thought of him recently as we are trying to address carbon dioxide releases from vehicles and creating more sustainable communities. The carbon calculations we are needing to do would be right up his expertise.
Our daughter was on the high school and Gonzaga Univ crew team and he would have been proud. I would not have know about crew if I had not worked with Dick.
You of course know that he was a wonderful person and although not always treated fairly, made the most of his life, his intellectual gifts, and interst in everything. He will be missed by those of us that were lucky enough to have worked with him and I know he will leave a big hole in your family.
As I sit in an new City Hall that is heavy insulation, a green roof, solar panels being added AND hydronic heating system with 24 heat pumps, I think about all the excellent research we did on these "alternative" energy sources that are now becoming common place and think if only we had been able to continue on this path of energy self sufficiency over the last 29 years, then we would have arrived here sooner and all been better for it. I am just so glad he was able to contribute during those cutting edge years…it made a difference and your family can be very proud! Heather
I am sorry to heart of Mr. Craig's passing. I met him not long ago but I enjoyed listening to him ask and talk about physics. He put up a brave fight.
What a lovely write up for Dick…. I am so sad for your loss and hold you in my thoughts and prayers.
Dick had fantastic energy, enthusiasm and probably the most motivation to walk again of any person I've met. I appreciated his curious mind and interest to figure out how things work as well as how to improve upon current prosthetic technology. He is a person that I will not forget. I'm so sorry for your loss. My thoughts are with you and your family.
I remember Dick well as a classmate at Bound Brook High School…my prayers are with his family.